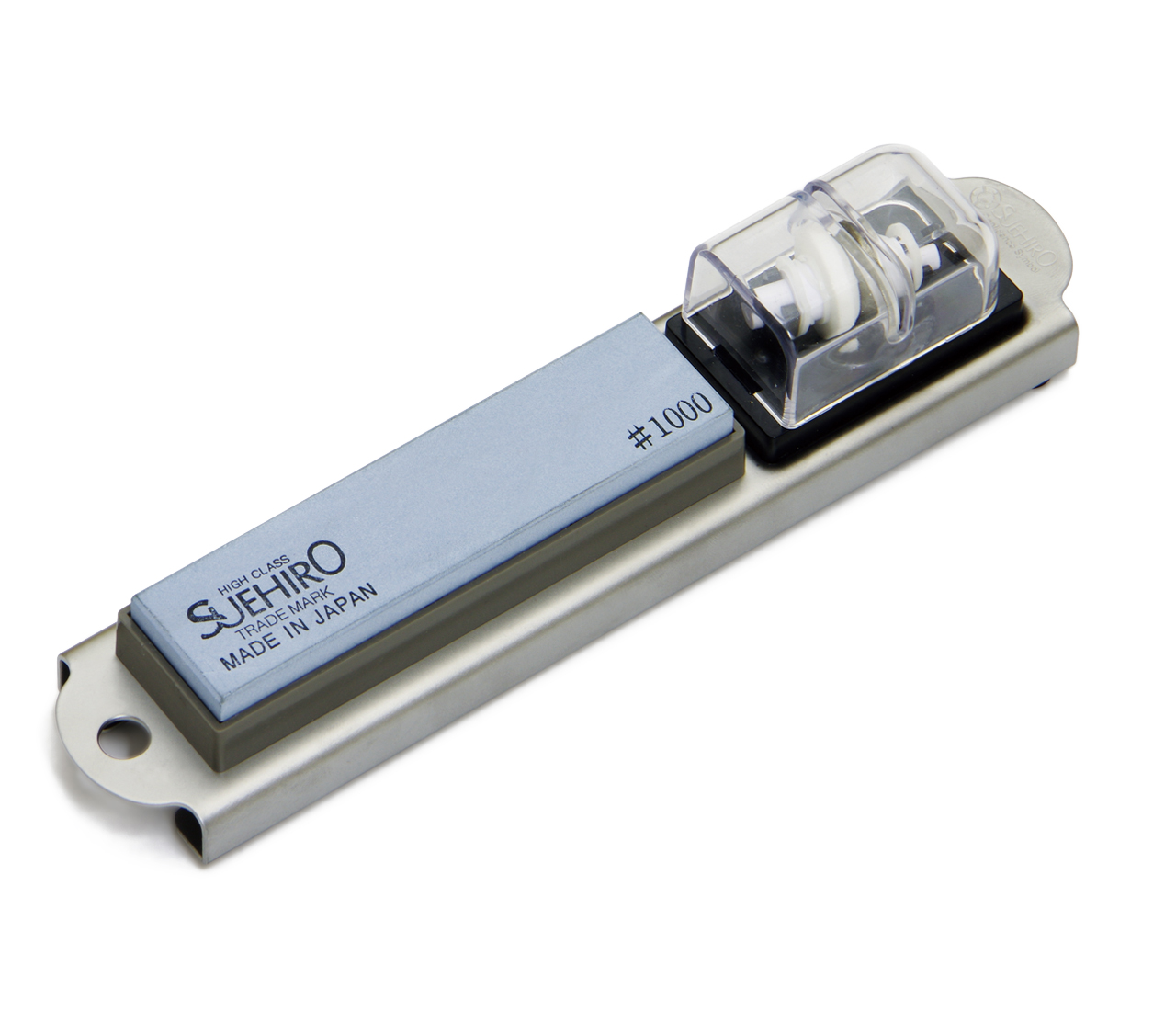 Dual-purpose sharpener with newly-developed diamond roller unit and #1000 whetstone (non-absorbent special whetstone).
Simple yet robust stainless-steel sharpener which enables the improved sharpness.
#1000 Diamond/Ceramic roller unit
Special plastic spring set prevents lateral movement.
It absorbs excess pressure of lateral movement and stabilizes reciprocal movement of the knife. It keeps the edge in place and sharpens to perfection.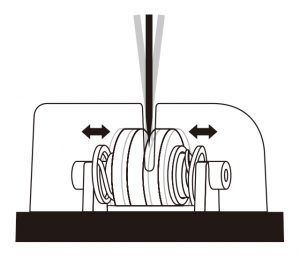 Original design for sharpening tools 【Intellectual property right acquired】 Registration No. 14162011
#1000 Whetstone (Non-absorbent special whetstone)
Apply a small amount of water or oil and it is ready to whet smoothly.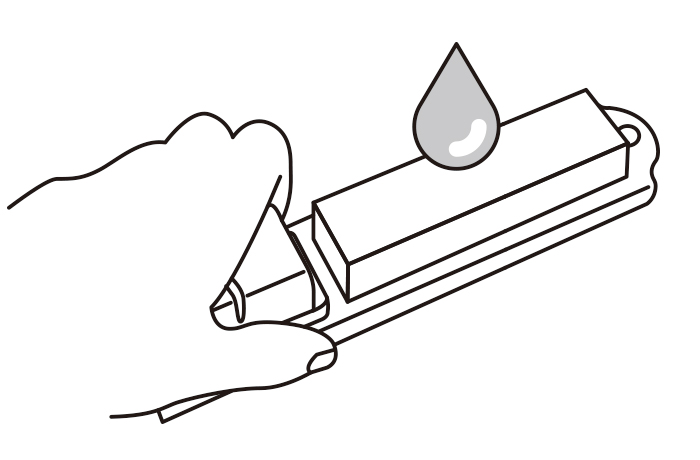 Dual-purpose sharpener with simple yet robust stainless-steel body with #1000 diamond roller sharpener and #1000 whetstone (non-absorbent special whetstone) to whet knives smoothly.
The combination diamond and ceramic of diamond and ceramic roller sharpener ensures the sharpness, and #1000 whetstone ensures a smooth fine finish. Handy tool for proper whetting or quick maintenance while cooking. #1000 whetstone can be used horizontally or as a stick type whetstone for touching up. Hard and wear-resistant. (Apply a small amount of water and it is to whet.)
Robust heavy stainless-steel body gives a sense of stability. Roller unit and whetstone unit screw together and can be replaced with optional parts. They are durable and can be easily sorted for disposal and recycling.
Introductory video for previous version of KC-200.
Previous version has different specifications for roller unit and whetstone.
Roller sharpener

Whetstone

As a stick type
KC-200
Product No. KC-200
#1000 Diamond/Ceramic[TKC-1350]
#1000 Non-absorbent special whetstone[TKC-2001]
Size 194×42×42mm
Package Size 196×43×43mm
Appr.250g
Q'ty/carton 20 pieces
Value Price \ 3,500 yen (excl. VAT)
JAN Code 4966684062429
Replacement parts (Optional)
Notes
Please wash with neutral detergent after use and wipe off any moisture before storing.