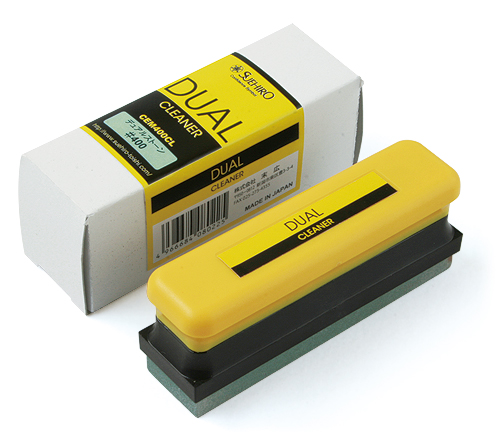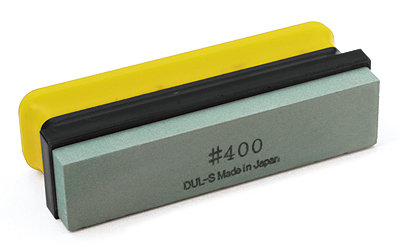 DUAL CLEANER Ceramic Hand Cleaner #400 (abrasive liquid/for use in polishing)

For use with the Dual Stone series and Gokumyo Series.
Use this polishing liquid before sharpening, and for surface cleaning after sharpening.
This double treated cleaner is designed for use with the ceramic whetstone #400. It is easy to use and will not degrade, allowing for long use. It may also be used with Gokumyo Series whetstones, standard whetstones, and natural whetstones.
* Before using this product for whetstone surface restoration/cleaning, we also recommend using the DIA 500CL for further surface restoration.
Dual Cleaner – Ceramic #400 (abrasive liquid/for use in polishing)
Product No. CEM400CL
Whetstone grit DUALSTONE #400
Size Appr. 102×27×39mm
Package Size 105×40×33mm
Appr. 80g
Value Price \ 2,000 yen (excl. VAT)
JAN Code 4966684080225
*Please note that the whetstone size may differ slightly from the dimensions listed due to the characteristics of the manufacturing method and post-processing.