Sliding Rack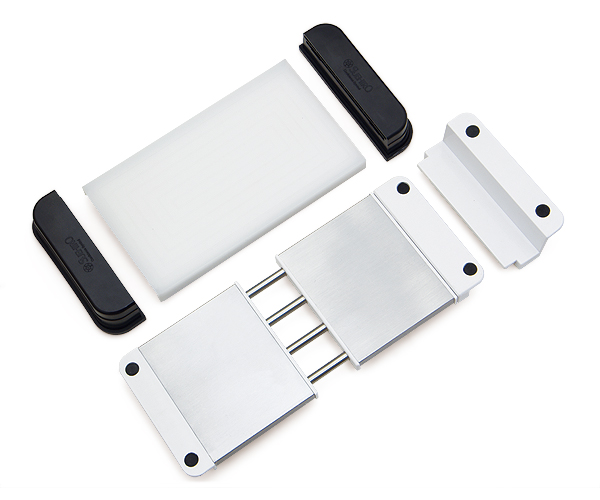 A sliding sharpening rack for wet polishing. The container box can be used as a tank and filled with water.
The base part can be attached, allowing it to function as a standalone sharpening rack.
Product No. TDG-44
Multi Sliding Rack
Material: ABS Resin / Stainless Steel / Silicone Rubber
Size (Inner): 260 – 300mm (inclined) 230 – 270mm (flat)
Package Size: 420×108×40mm
Appr. 500g
Q'ty/carton 10 pieces
Value Price \ 4,000 yen (excl. VAT)
JAN Code 4966684063204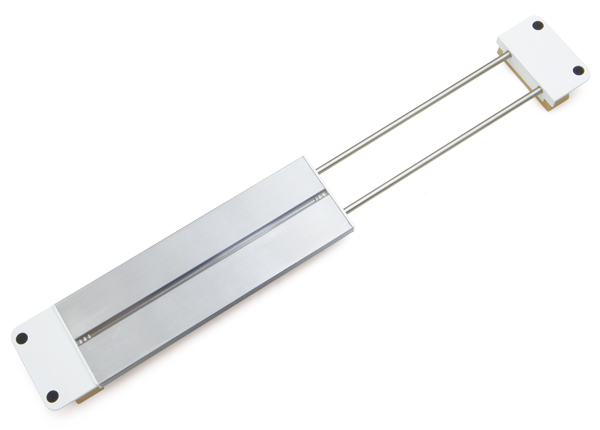 A sliding rack that can turn a sink into a space for sharpening. It has the strength to withstand a static load weighing 10kg (2× 5kg dumbells), making it ideal for professional use. It comes with a rubber base and can be used as a regular whetstone rack.
Product No. TDG-55
Long Sliding Rack
Material: ABS Resin / Stainless Steel / Elastomer
May be used for sinks of inner dimensions 370mm – 625mm
Package Size: 360×150×43mm
Appr. 750g
Q'ty/carton 20 pieces
Value Price \ 3,500 yen (excl. VAT)
JAN Code 4966684063211