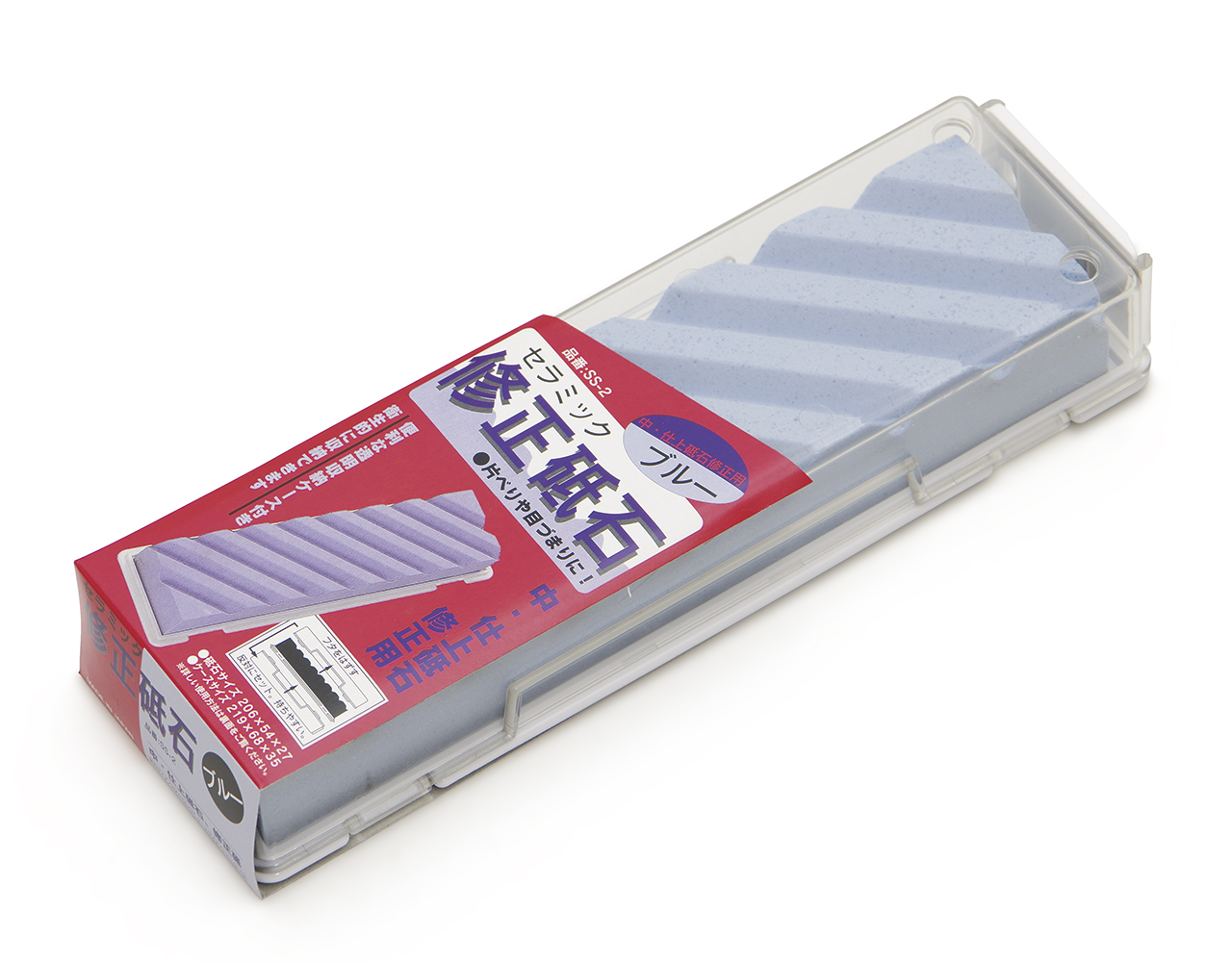 Whetstone-Flattening Whetstone for Medium and Finishing Whetstones (Blue) with Case
Used for polishing the whetstone surface flat when the initial smooth feeling is lost due to dirt and diminishing.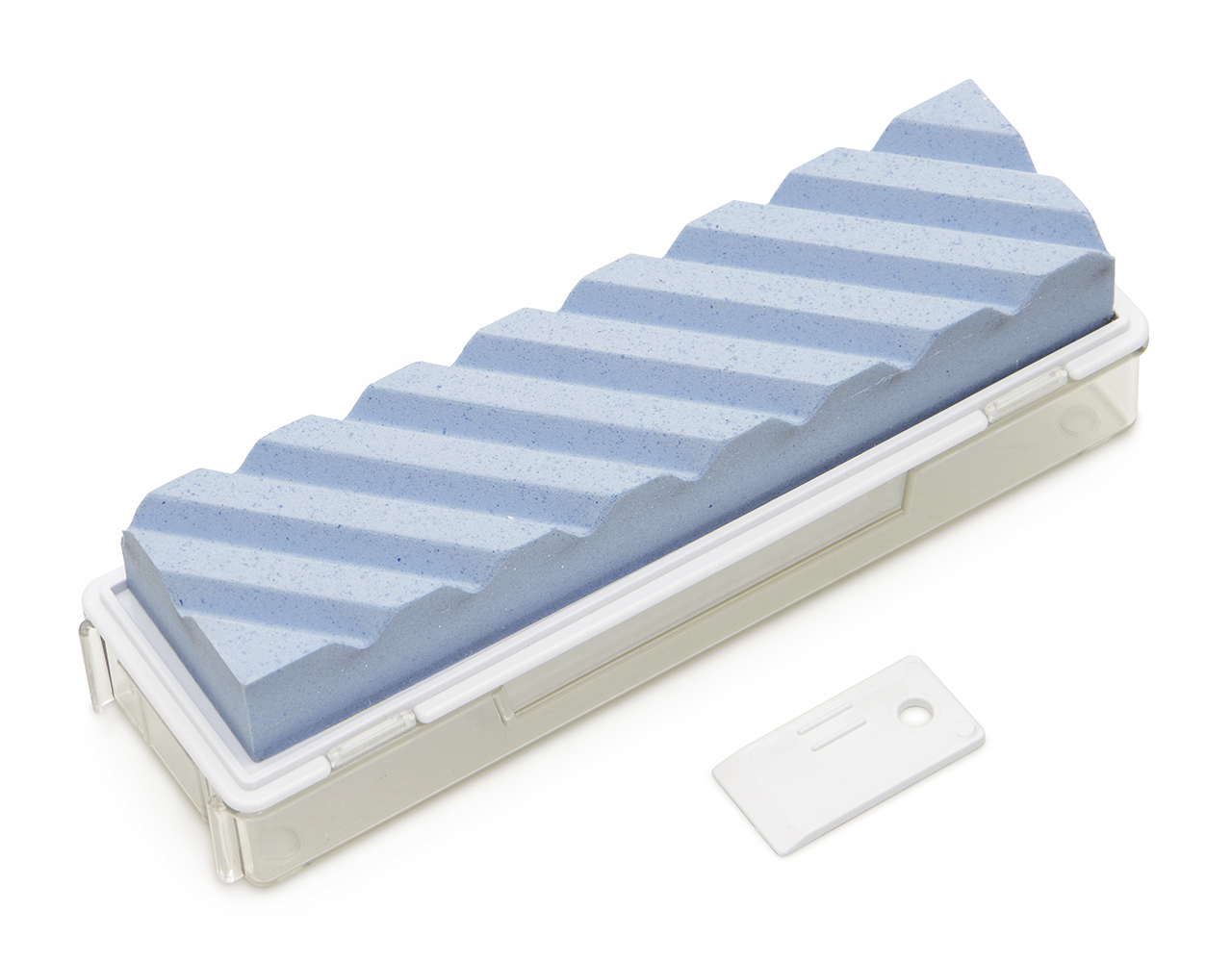 Insert the opener between the white body plate and the clear holder case and lever up. Turn over the body plate and attach to the case.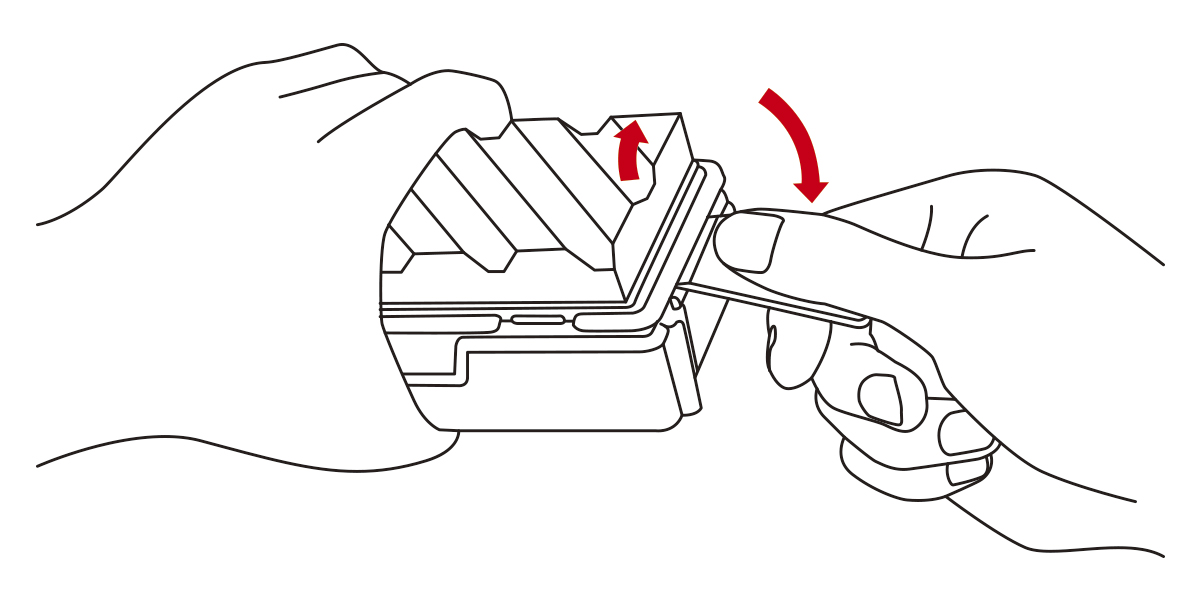 Please use water while polishing back and forth.



SS-2
Product No. SS-2
For medium and finishing whetstones (blue) with case #280
Whetstone Size 206×53×27mm
Package Size 220×68×357mm
Appr. 650g
Q'ty/carton 20 pieces
Value Price \ 2,500 yen (excl. VAT)
JAN Code 4966684021693