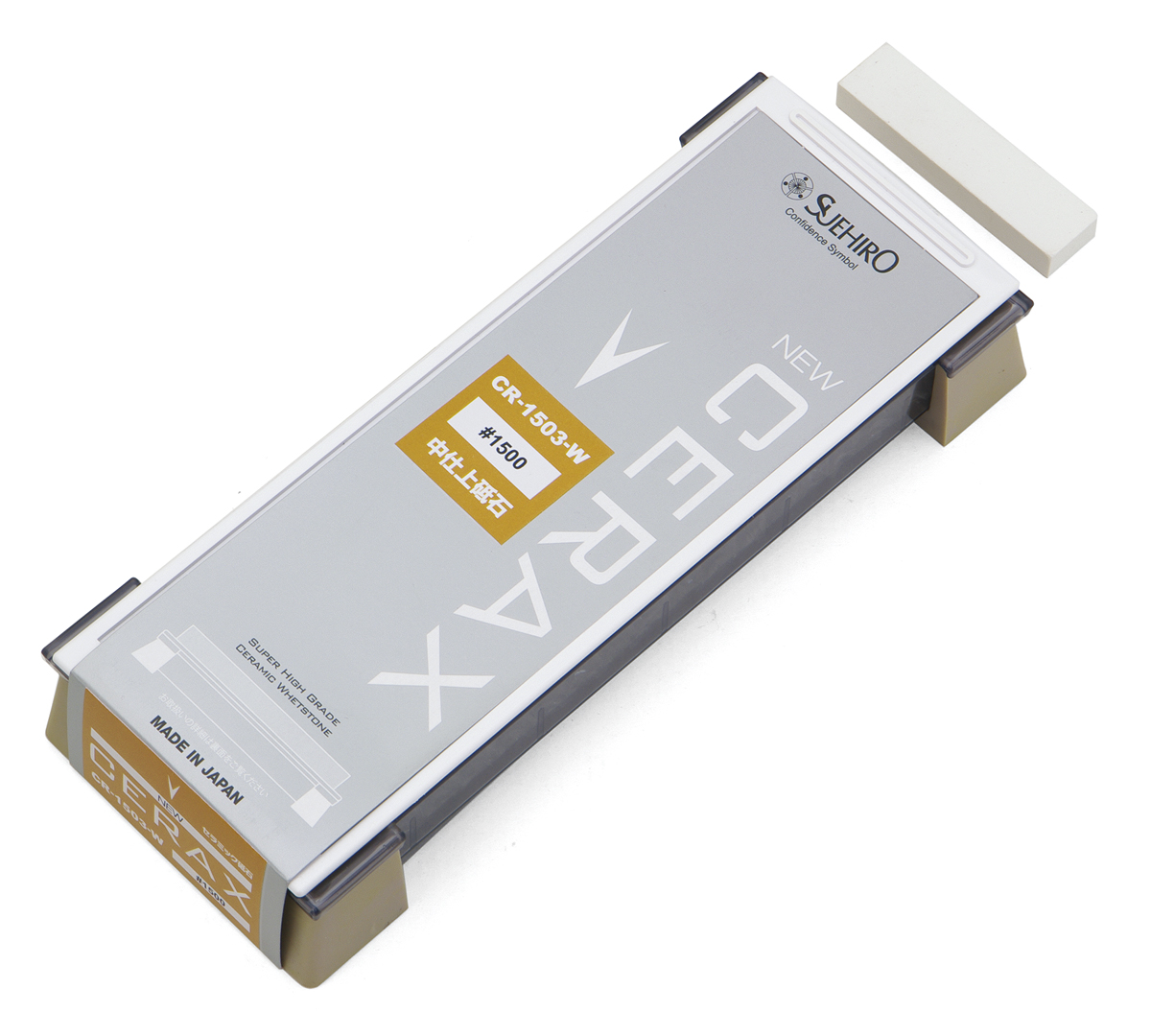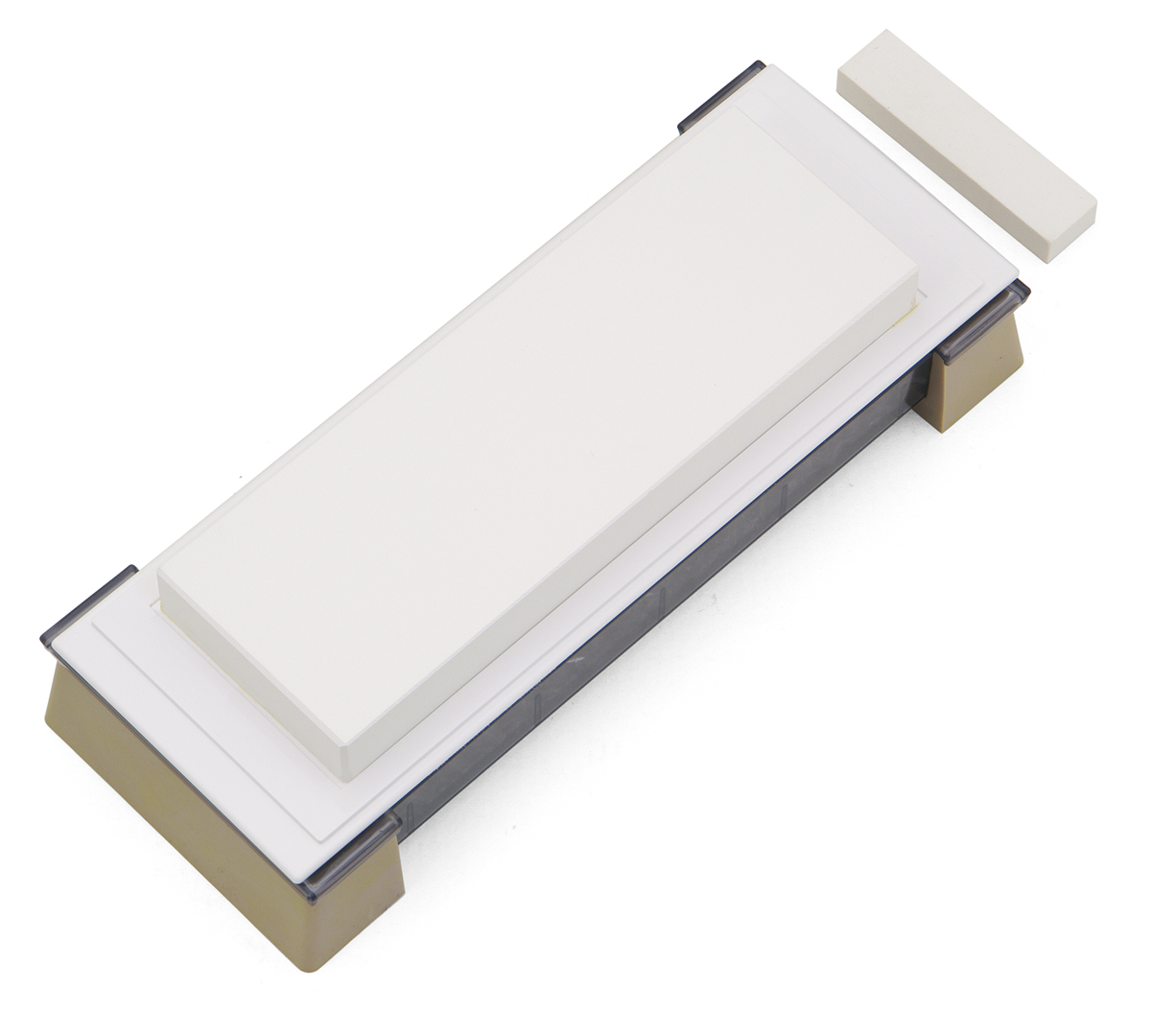 NEW CERAX :CR-1503-W Size 3 Pre-final Medium Whetstone
NEW CERAX Size 3 whetstones have a wide variety of products from medium-coarse to finishing whetstones. Storage cases for CERAX products can be used as a handy water tank for sharpening and suitable for household use. Please try our products for your various knives from kitchen knives, carpenter's tools to hatchet.
For medium sharpening of various blades. Also, perfect as a finishing whetstone for household use. Cost-effective. Size 3, grit 1500.
※Whetstone cleaning stone is included.
CR-1503-W
Product No. CR-1503-W
Pre-final Medium Whetstone grit #1500(WA)
Whetstone Size 183×63×20mm
Package Size 240×93×43mm
Appr. 680g
Q'ty/carton 12 pieces (6)
Value Price \ 2,800 yen (excl. VAT)
JAN Code 4966684080133
This design is registered according to Design Registration Order of Japan.