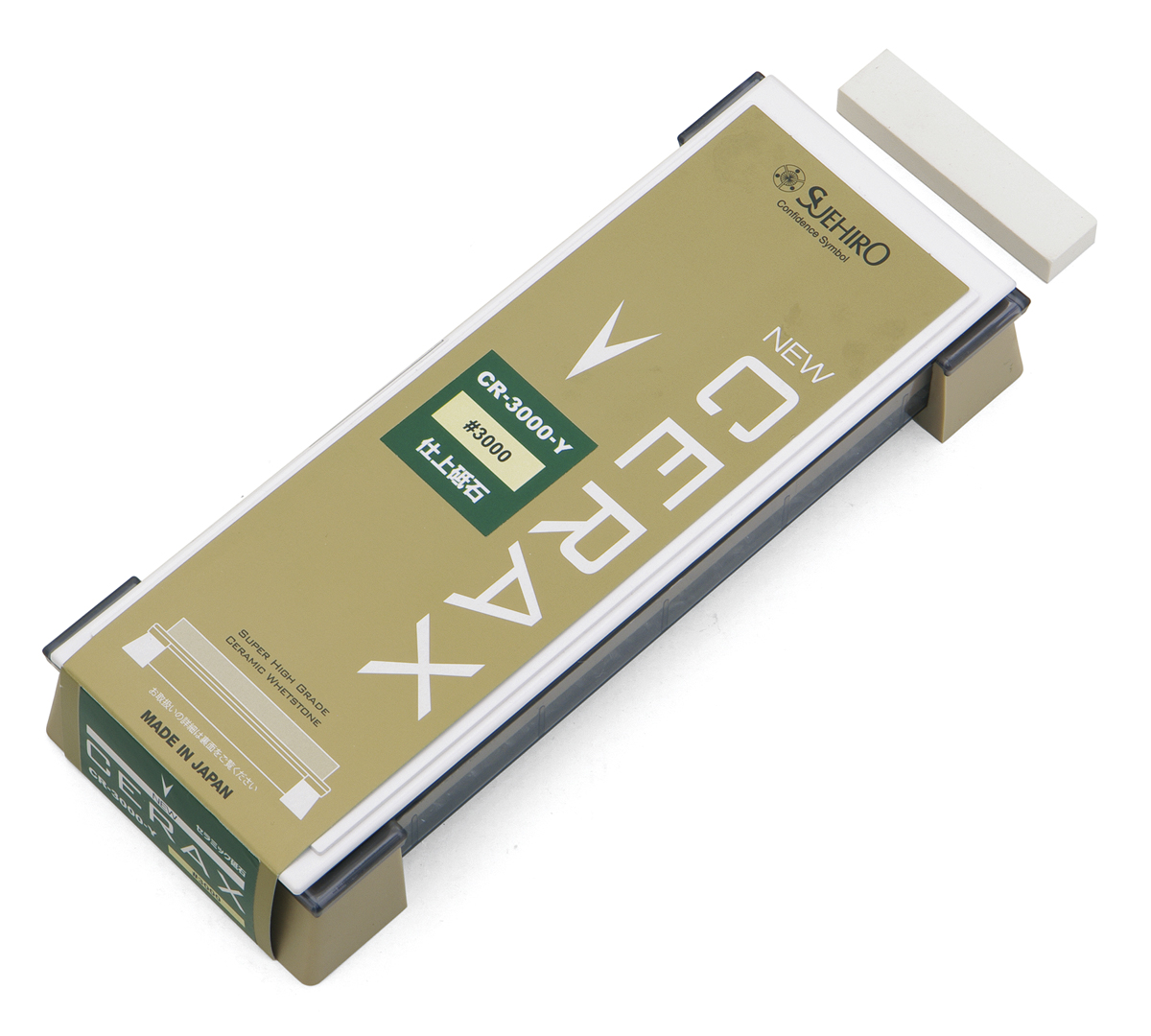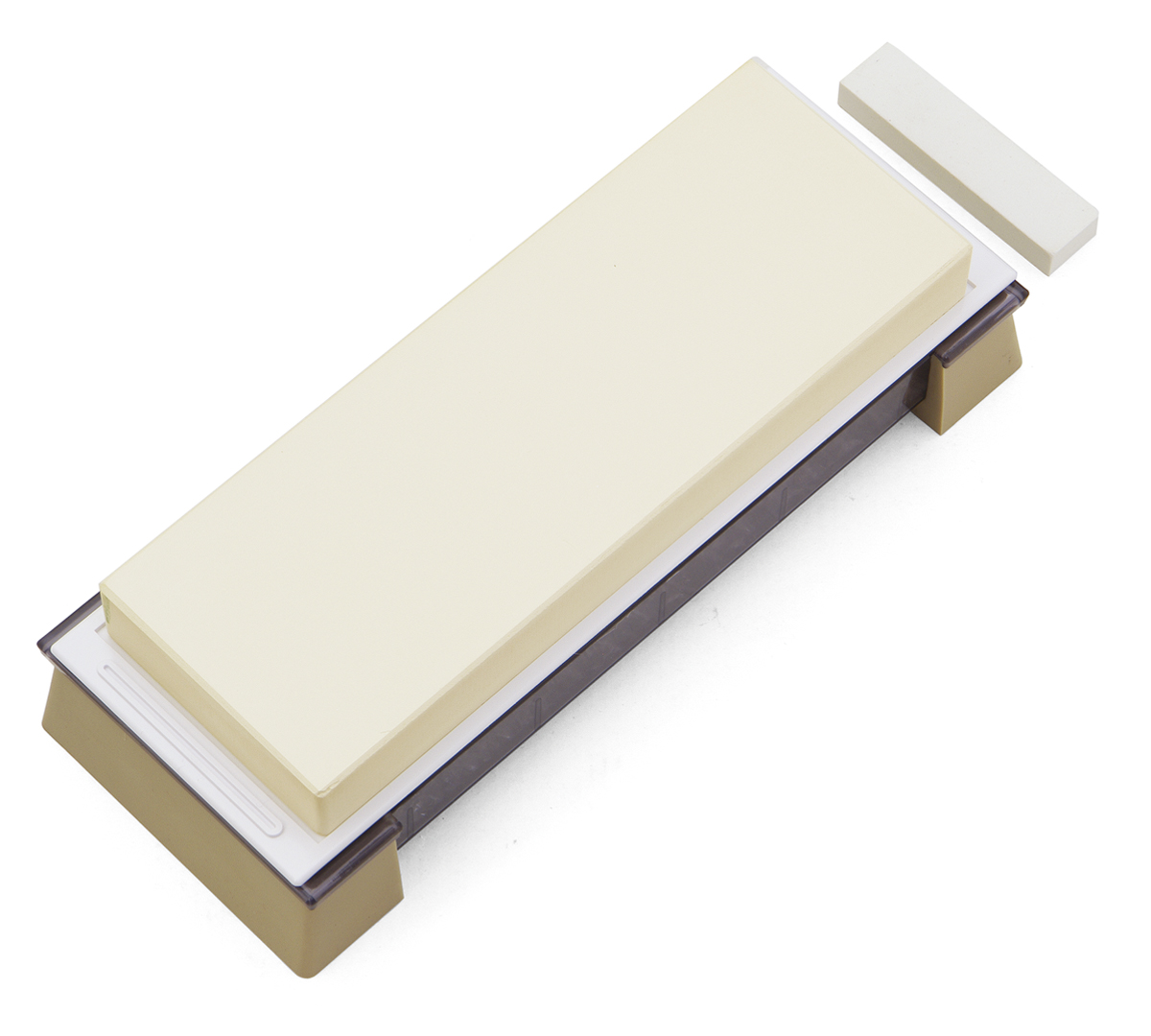 NEW CERAX :CR-3000-Y Size 1 Finishing Whetstone
NEW CERAX Size 1 whetstones have a wide variety of products from coarse, medium to finishing whetstones. Storage cases for CERAX products can be used as a handy water tank for sharpening and suitable for household use. Please try our products for your various knives from kitchen knives, carpenter's tools to hatchet.
For sharper, long-lasting edges. Suitable for final sharpening of chisels, planes, steel knives, and longer blades. Size 1, grit 6000 finishing whetstone.
※Whetstone cleaning stone is included.
CR-3000-Y
Product No. CR-3000-Y
Finishing Whetstone grit #3000(WA)
Whetstone Size 206×73×23mm
Package Size 240×93×45mm
Appr. 850g
Q'ty/carton 12 pieces (6)
Value Price \ 5,500 yen (excl. VAT)
JAN Code 4966684080089
This design is registered according to Design Registration Order of Japan.