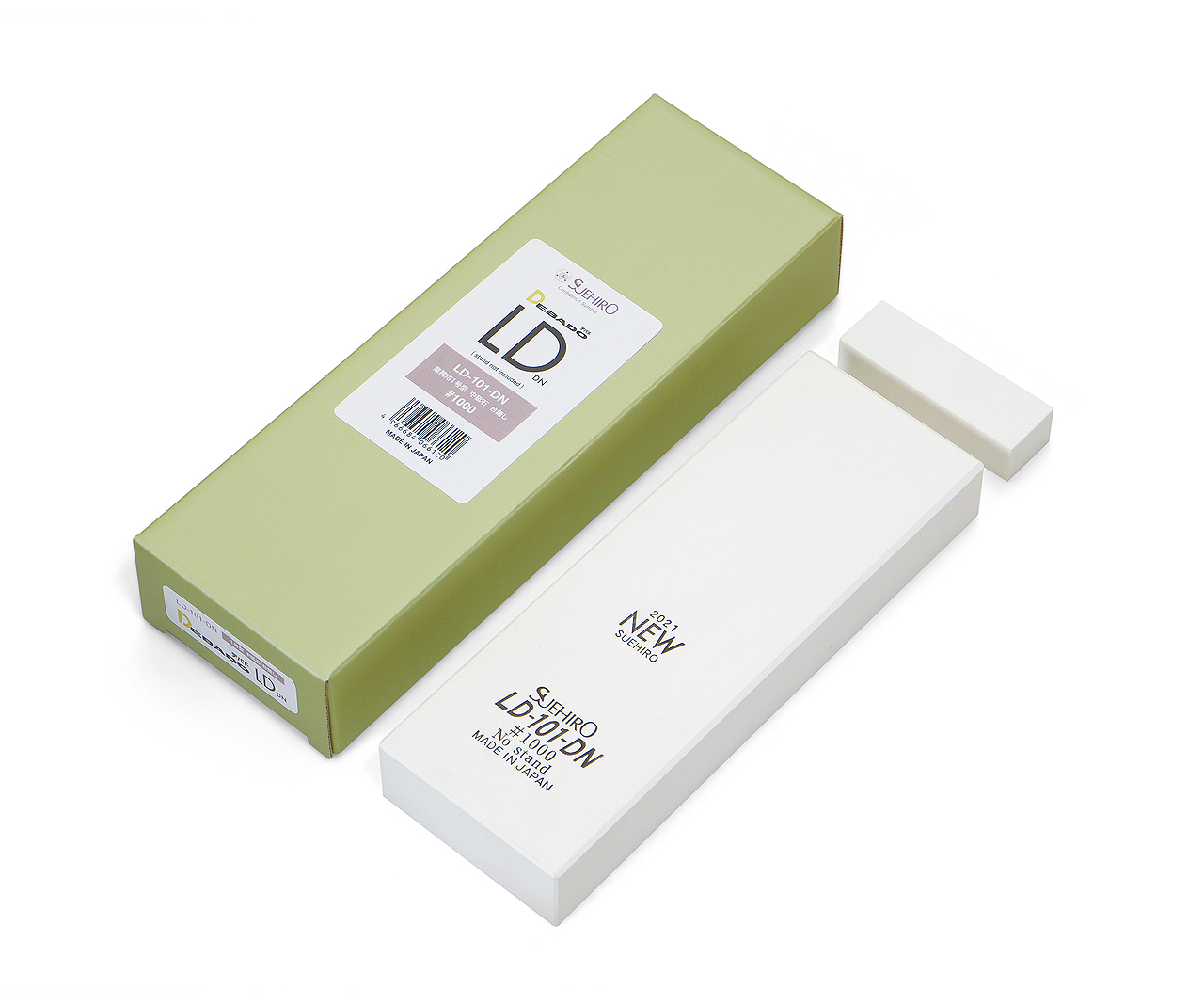 A non-absorbent whetstone that sharpens when sprinkled with water.

Abrasive mud slickens to provide superior sharpening properties.


High grinding force and difficult to wear down.
The Size 1 is for professionals looking for superior performance from their professional- grade knives.(stand not included)
The DEBADO LD is a popular series of whetstones for professionals and professional-grade knives. The Size 1 retains its former superior sharpening quality while incorporating advances in effectiveness and non-absorbance. Made with our original manufacturing process for producing fired, non-absorbent whetstones, the grinder becomes slick with just a few drops of water. Ideal for achieving a sharp edge, the whetstone is harder than previous models and resistant to wear. While designed for professional-use knives, the series is also recommended for the regular maintenance of household knives.。
LD-101-DN
Product No. LD-101-DN
Medium Whetstone grit #1000
Whetstone Size 206×73×29mm
Package Size 250×84×44mm
Appr. 950g
Includes surface restoration stone
Q'ty/carton 6 pieces
Value Price \ 6,500 yen (excl. VAT)
JAN Code 4966684066120
Fired whetstones
※This item is manufactured according to our original firing process. The product does not contain synthetic cement, nor is it made by the Gokumyo process.