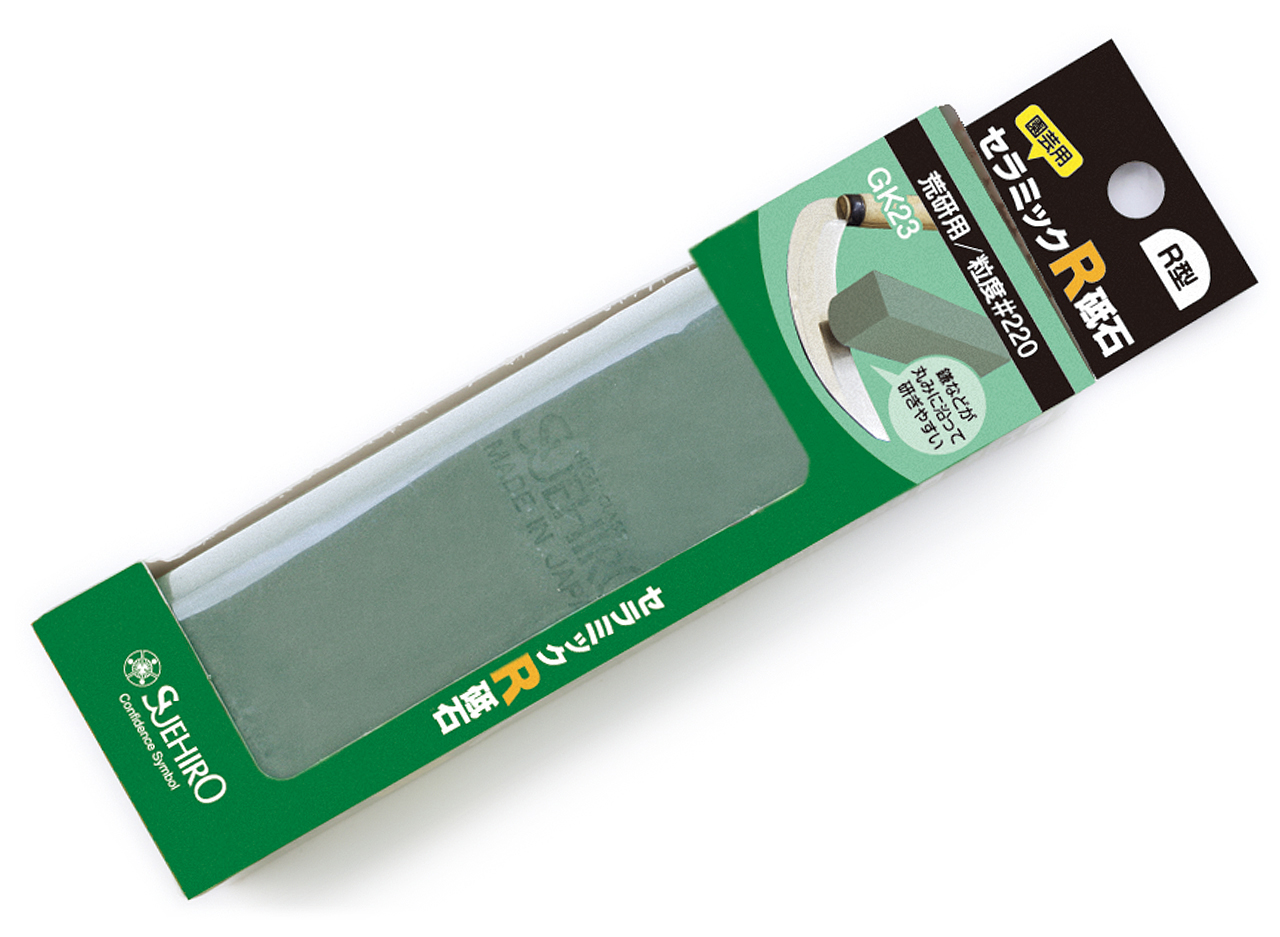 R Whetstone
Has a rounded surface that makes sharpening sickle-shaped tools easy. Can also be used for kitchen knives and scissors.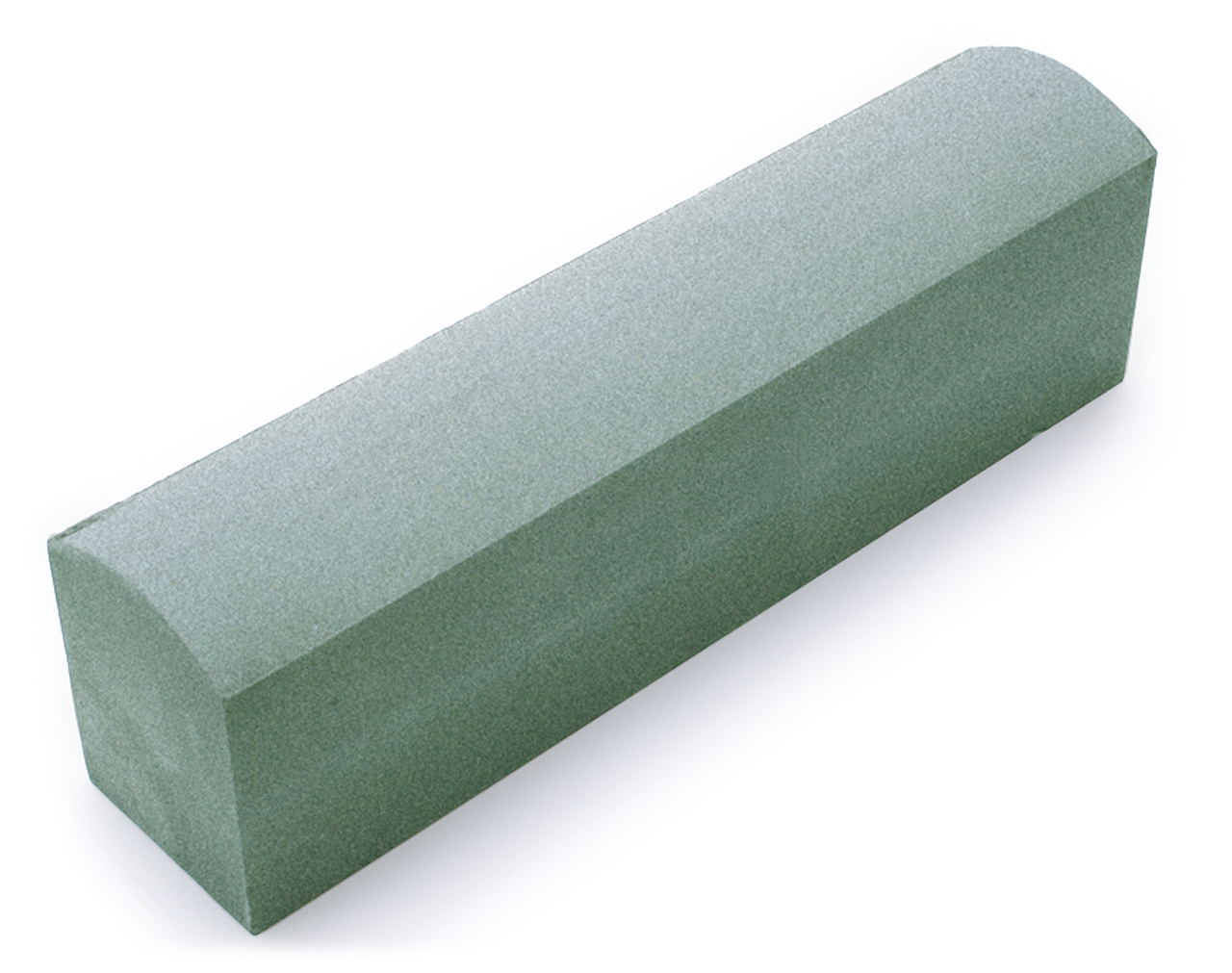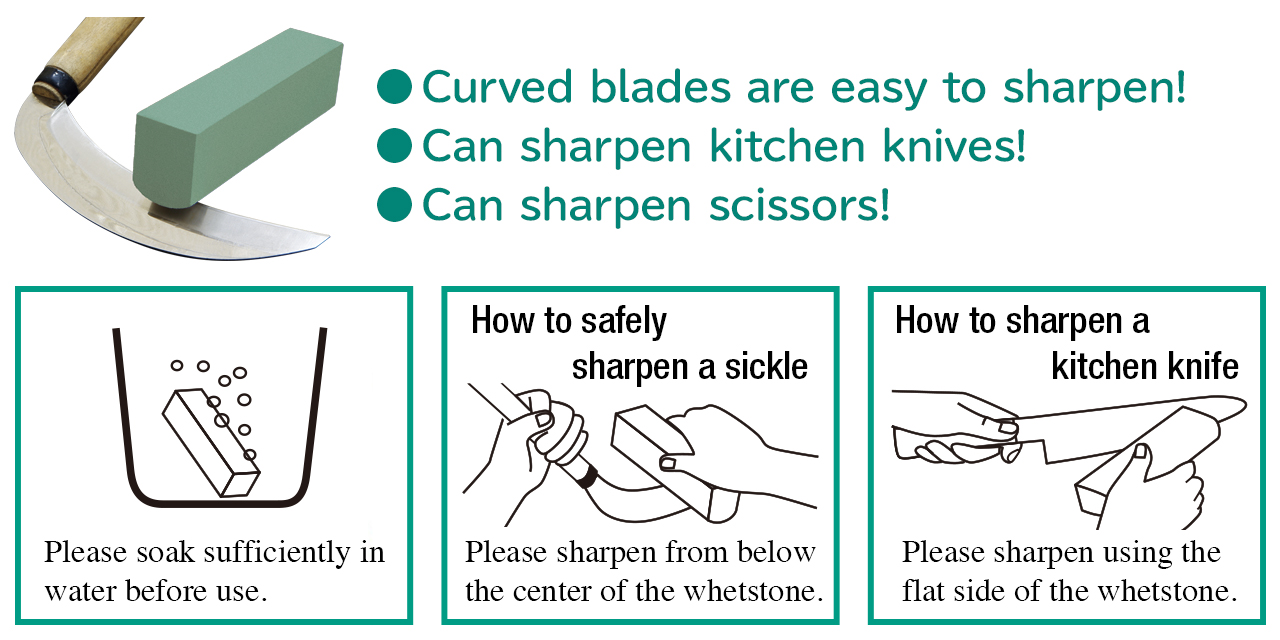 GK23
Product No. GK-23
R Coarse Whetstone(Green) #180
Whetstone Size 134×40×30mm
Package Size 168×45×33mm
Appr. 250〜300g
Q'ty/carton 10 pieces
Value Price \ 1,100 yen (excl. VAT)
JAN Code 4966684014213
*Please note that the whetstone size may differ slightly from the dimensions listed due to the characteristics of the manufacturing method and post-processing.
*Please note that we may change materials and colors without prior notice due to improvements and material cost fluctuations, etc.