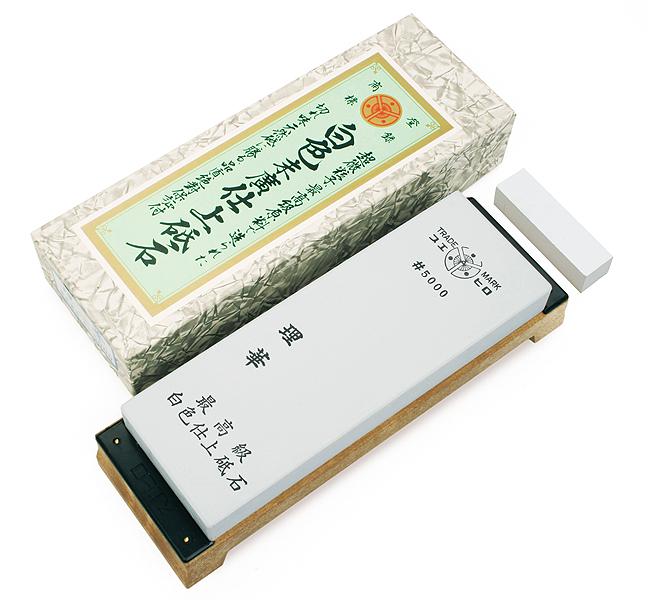 A finishing whetstone known for its durability, reliability, and customer satisfaction.
The white #5000 is a Size 1 Finishing Whetstone with smooth sharpening properties and has enjoyed many years of popularity. While designed for professionals who demand finishing that is in a class by itself, ordinary users as well are encouraged to try this whetstone. Includes a Nagura for adjusting.
Rika 5000
Product No. Rika 5000
Size 1 Finishing Whetstone (white) #5000
Whetstone Size 206×73×23mm
Package Size 256×90×55mm
Appr. 900g
Includes a Nagura for adjusting
Q'ty/carton 20 pieces
Value Price \ 5,500 yen (excl. VAT)
JAN Code 4966684010055
For this product, we no longer print the label directly on the surface of the stone.
It now comes with a label made of cellophane film.