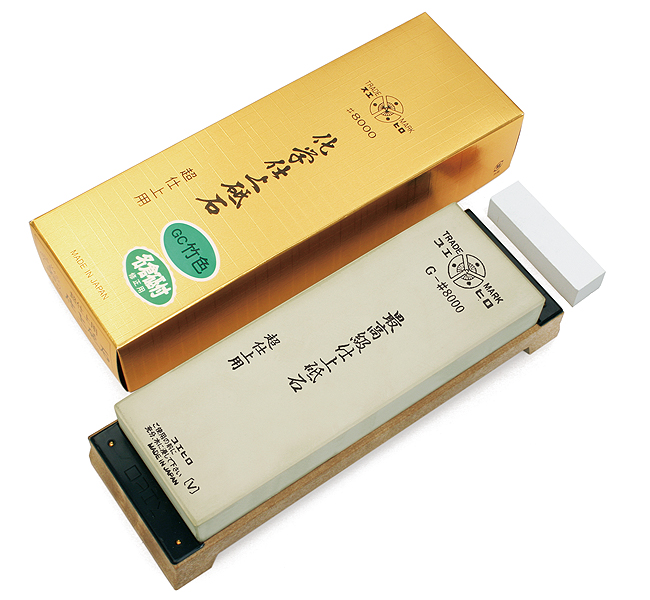 A popular, long-lasting Super Fine Finishing whetstone that is reliable.
A superior model with a slick surface, the bamboo green Super Fine Finishing #8000 is popular with professionals. It hones long blades beautifully. Includes a Nagura for adjusting.
G-8
Product No. G-8
Size 1 Super Fine Finishing Whetstone (bamboo green) #8000
Whetstone Size 206×73×23mm
Package Size 256×90×55mm
Appr. 900g
Includes a Nagura for adjusting
Q'ty/carton 20 pieces
Value Price \ 9,500 yen (excl. VAT)
JAN Code 4966684010024
For this product, we no longer print the label directly on the surface of the stone.
It now comes with a label made of cellophane film.