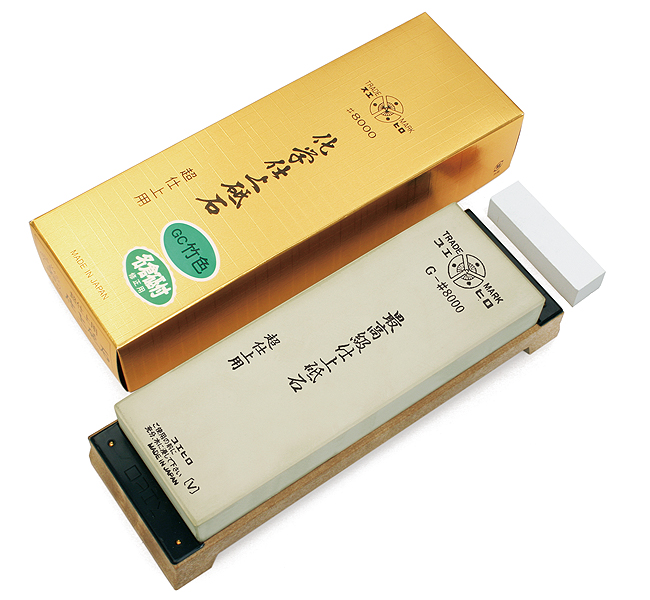 A popular, long-lasting Super Fine Finishing whetstone that is reliable.
A superior model with a slick surface, the bamboo green Super Fine Finishing #8000 is popular with professionals. It hones long blades beautifully. Includes a Nagura for adjusting.
G-8
Product No. G-8
Size 1 Super Fine Finishing Whetstone (bamboo green) #8000
Whetstone Size 206×73×23mm
Package Size 256×90×55mm
Appr. 900g
Includes a Nagura for adjusting
Q'ty/carton 20 pieces
Value Price \ 9,500 yen (excl. VAT)
JAN Code 4966684010024
*Please note that the whetstone size may differ slightly from the dimensions listed due to the characteristics of the manufacturing method and post-processing.
*Please note that we may change materials and colors without prior notice due to improvements and material cost fluctuations, etc.
For this product, we no longer print the label directly on the surface of the stone.
It now comes with a label made of cellophane film.