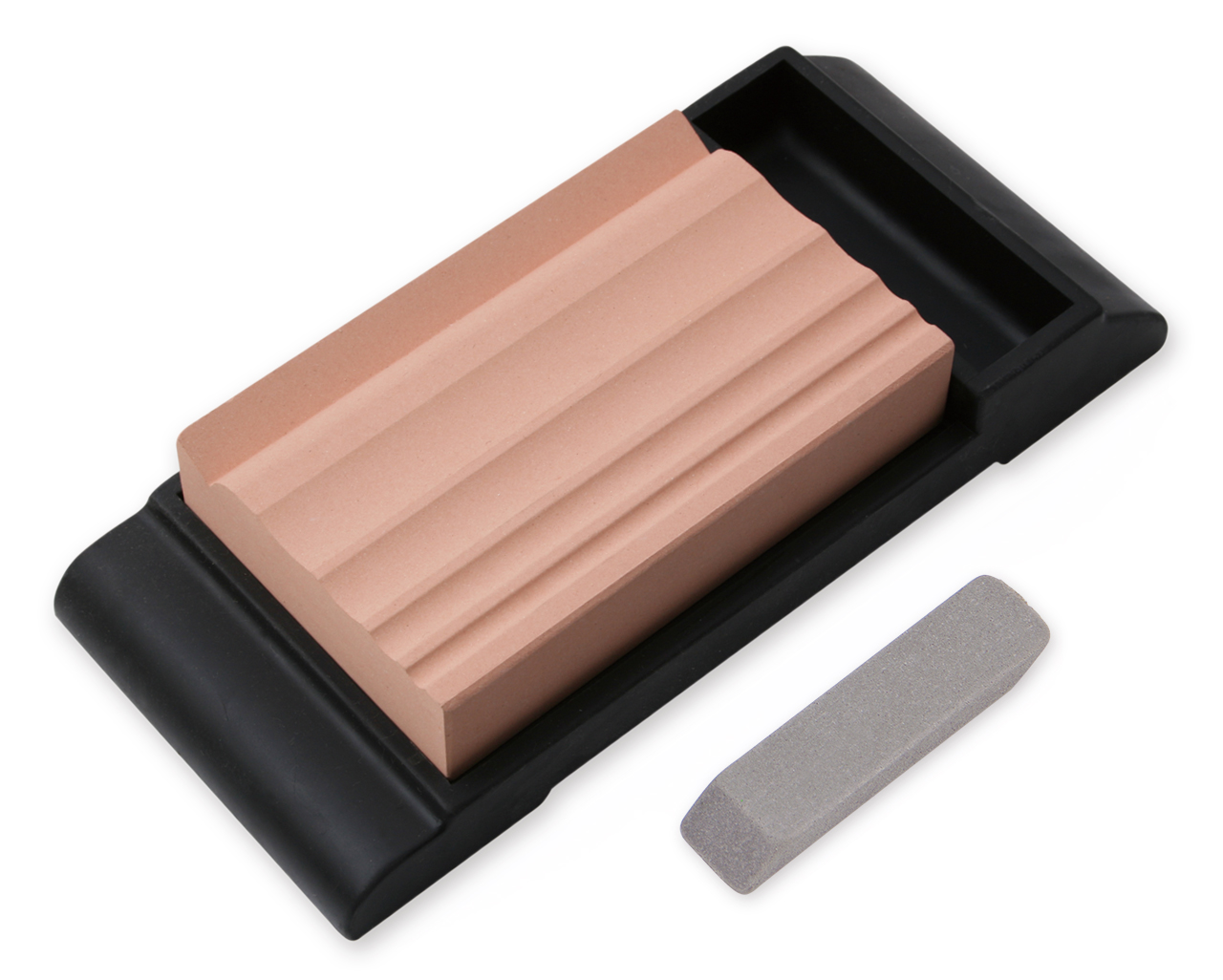 With just one whetstone sculpting tools with rounded blades, triangular blades, flat blades, and seal engraving blades can all be sharpened.
Our wear-resistant, non-absorbent type has evolved.
Includes a rubber eraser for removing grime.
Using the various sizes of grooves, angles, side faces, and the reverse side engraved into the surface, it is possible to sharpen rounded blades, triangular blades, flat blades, engraving knives, and various sizes of sculpture knives. The previous absorbent type has been developed for use with only a small amount of water. By slicking the stone before sharpening with just a sprinkling of water, it is now even easier to adjust cutting edges while sculpting. In addition, while the whetstone has a smooth sharpening quality, it is more wear-resistant than before. The rubber stand that is included acts as a trap for water. Keep it handy for sharpening when blades become dull.


Line up the grooves to sharpen.

Use the ridges to remove burrs.

Use the reverse side of a triangular blade

Use the part that fits the angle of the cutting edge

Use the reverse side of a seal-engraving blade

Use the reverse side of a flat blade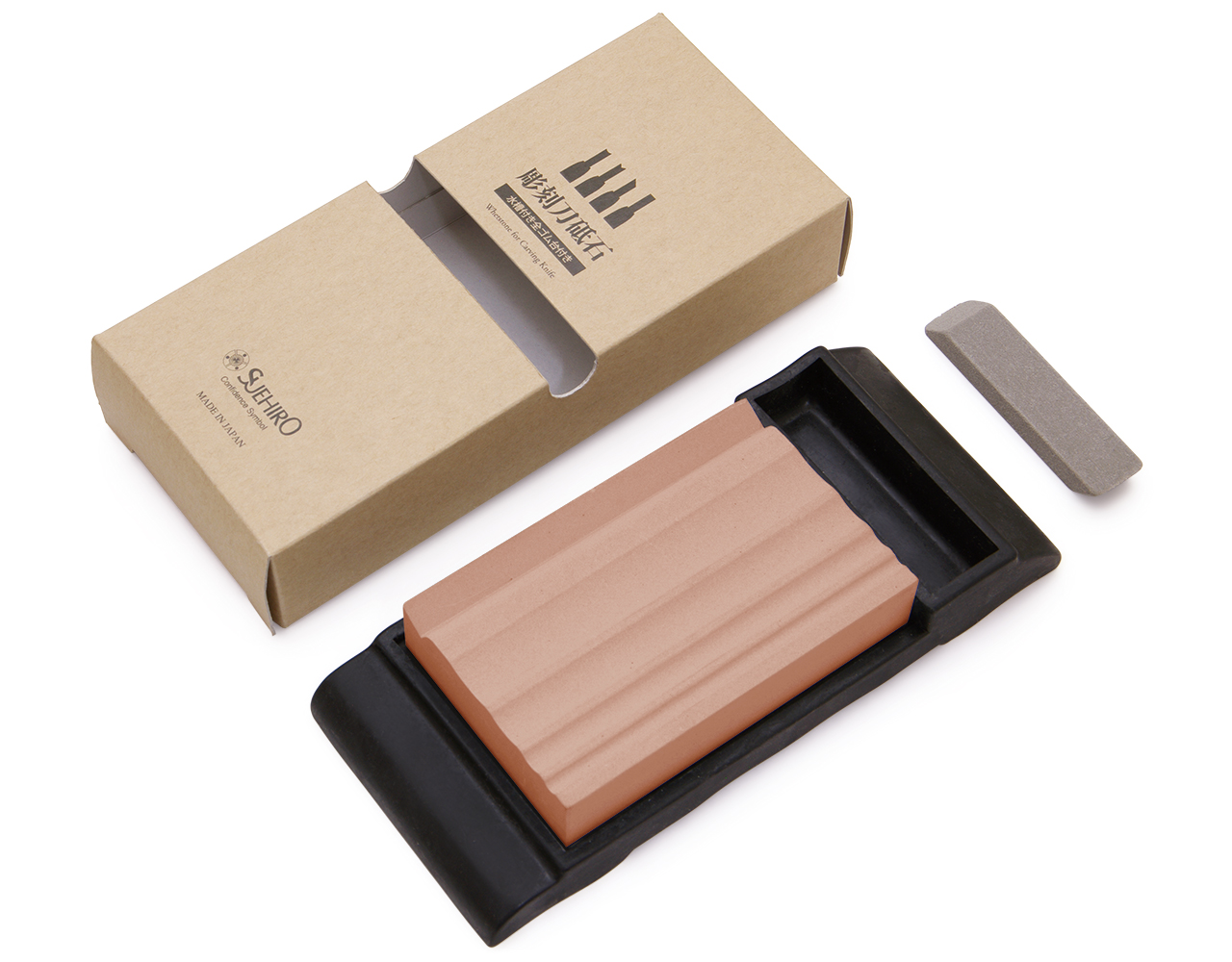 2HS-12
Product No. 2HS-12
Coarse Whetstone grit #280
Whetstone Size 98×65×20
Package Size 171×76×34
Appr. 380g
Q'ty/carton 10 pieces
Includes an eraser for removing grime
Value Price \ 2,200yen (excl. VAT)
JAN Code 4966684065567
*In June, 2017, a new edition was issued. Please note that the product numbers and JAN codes are different.