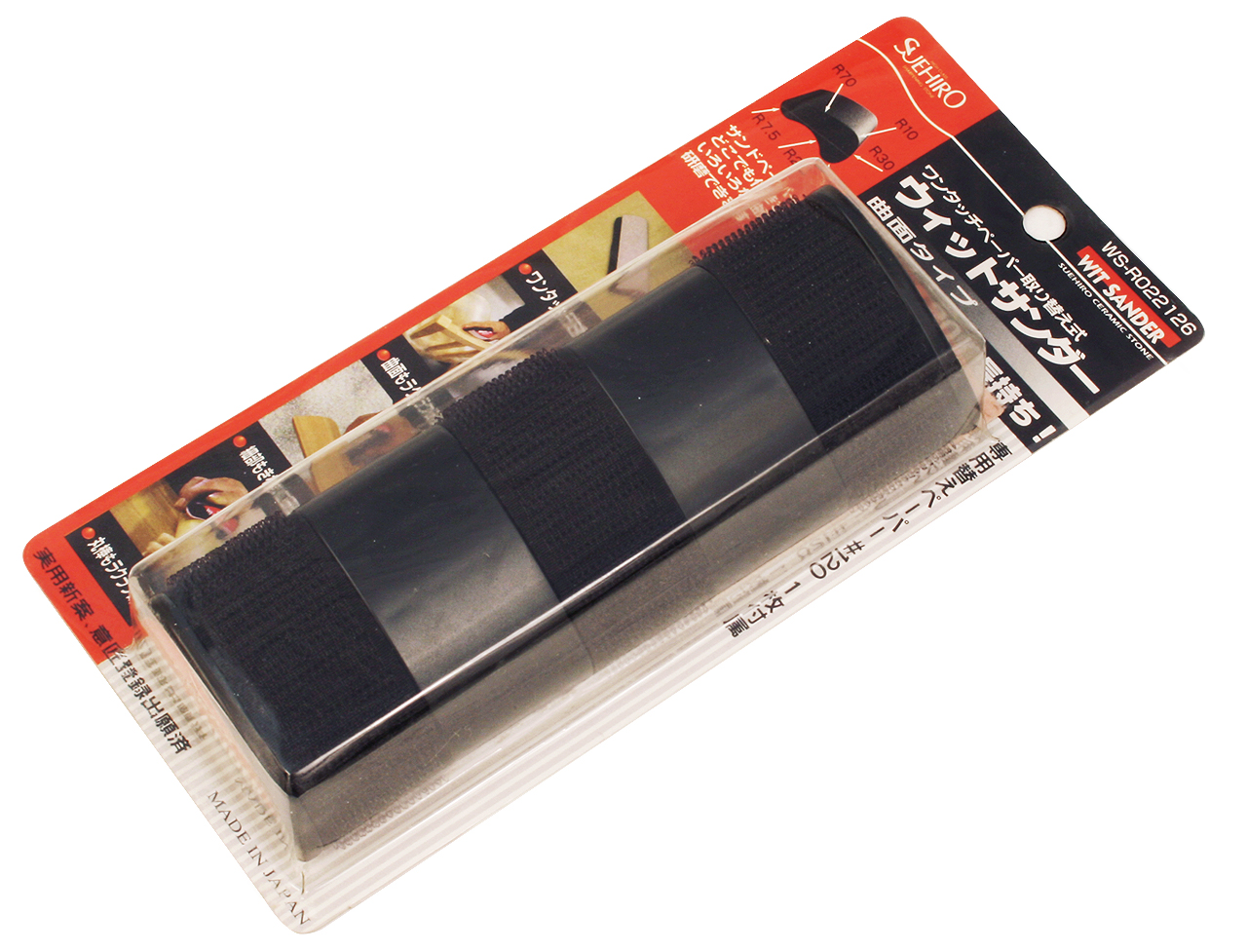 Adjust the paper to give curved surfaces a beautiful finish.
The Hand Sander is a convenient tool that enables the delicate lines to be sanded with a deft touch to the surface molding of metal, stone, wood, etc. The paper can be changed with Velcro. There is no need to worry about misalignment, and you can sand just by applying gentle pressure. As it is possible to process wood without concern for the grain, even those not adept at using knives or edged tools can easily finish chamfered or slightly curved surfaces. Curved surfaces in particular are easy to plane, regardless of convexity or concavity, so the product is useful for modeling, woodcraft, musical instrument manufacture, and so on. The product is safe for do-it-yourself beginners to use. The paper can be changed with a single action and is superior, long-lasting quality. A variety of replacement parts is available.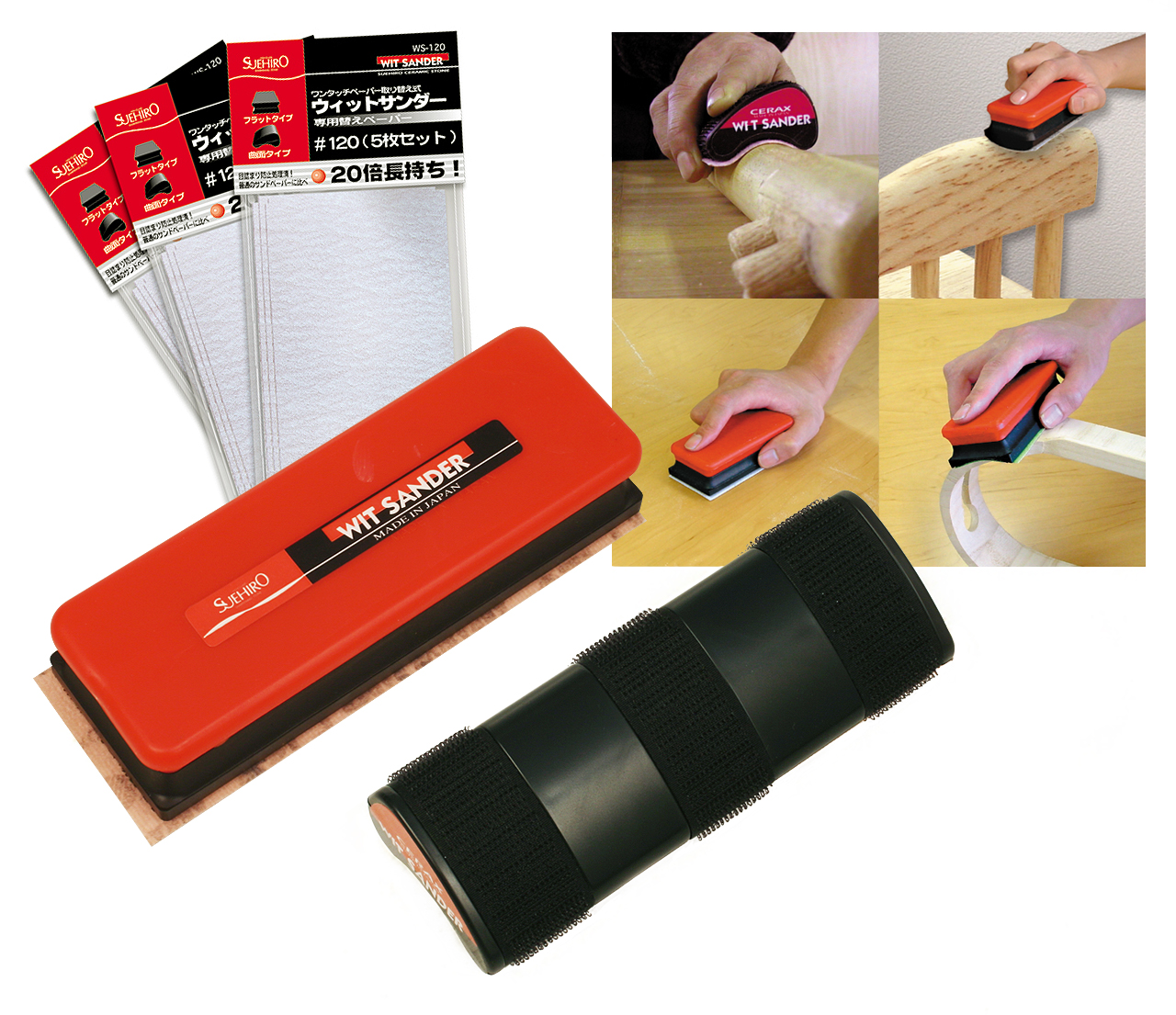 WS-R022126
Product No. WS-R022126
Paper Set #120 (includes 1 sheet)
Size 150×50×35mm
Package Size 210×95×35mm
Appr. 100g
Q'ty/carton 10 pieces
Value Price \ 1,800yen (excl. VAT)
JAN Code 4966684022126
*Please note that we may change materials and colors without prior notice due to improvements and material cost fluctuations, etc.