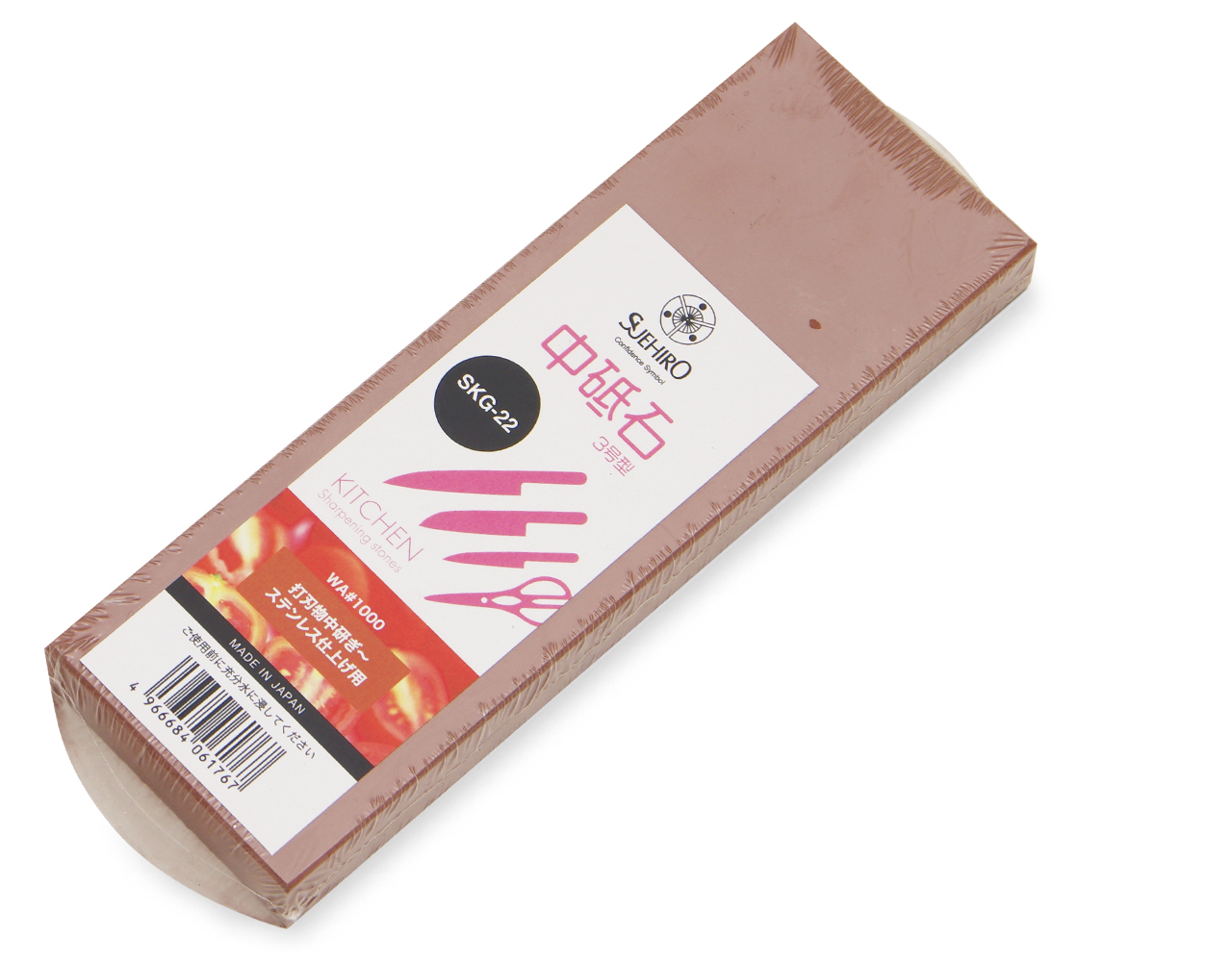 When sharpness of the blade is dull, please use it.
The Select Series of easy-to-handle whetstones for the home kitchen. The whetstones are sold alone and priced inexpensively, yet they compare favorably with those made for professional use. If you already have a stand, simply choose one of the whetstones from this series. If you need a replacement stand, consider it money well spent. Angled whetstone stands are sold separately which perfectly fit each degree of granularity [183 × 63 × height of 20 (two-sided type 27) mm].
SKG-22
Product No. SKG-22
Medium Whetstone grit #1000
Whetstone size 183×63×20mm
Appr. 400g
Q'ty/carton 20 pieces
Value Price \ 1,800 yen (excl. VAT)
JAN Code 4966684061767
*Please note that the whetstone size may differ slightly from the dimensions listed due to the characteristics of the manufacturing method and post-processing.
*Please note that we may change materials and colors without prior notice due to improvements and material cost fluctuations, etc.