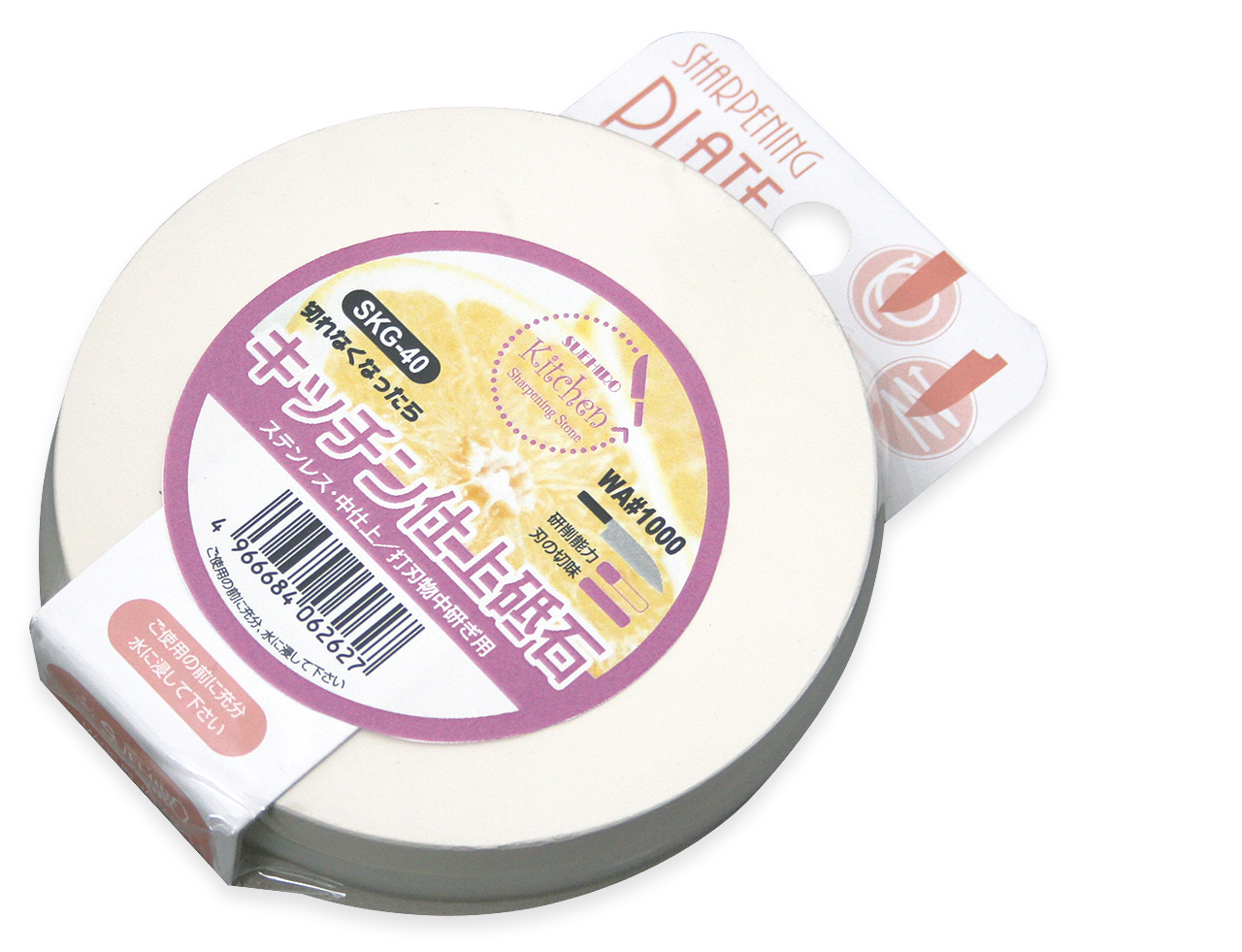 Circular Plate-type Finishing Whetstone for Kitchen
Sharpens quickly when your knife no longer cuts.
Sharpens easily!

Sharpening that's quick and easy when your knife no longer cuts. Conceived as a way to sharpen freely rather than in a fixed pattern. With the whetstone held at a certain angle, sharpen by rubbing lightly with one hand.
Circular Whetstone [diameter 100 × height 15mm]/ Square Whetstone [100/ side × height 15mm]
*This product does not include a tray for catching water.
SKG-40
Product No. SKG-40
Finishing Whetstone grit #1000
Whetstone Size Φ100×H15mm
Package Size 127×105×20mm
Appr. 260g
Q'ty/carton 20 pieces
Value Price \ 1,300 yen (excl. VAT)
JAN Code 4966684062627
*Please note that the whetstone size may differ slightly from the dimensions listed due to the characteristics of the manufacturing method and post-processing.
*Please note that we may change materials and colors without prior notice due to improvements and material cost fluctuations, etc.