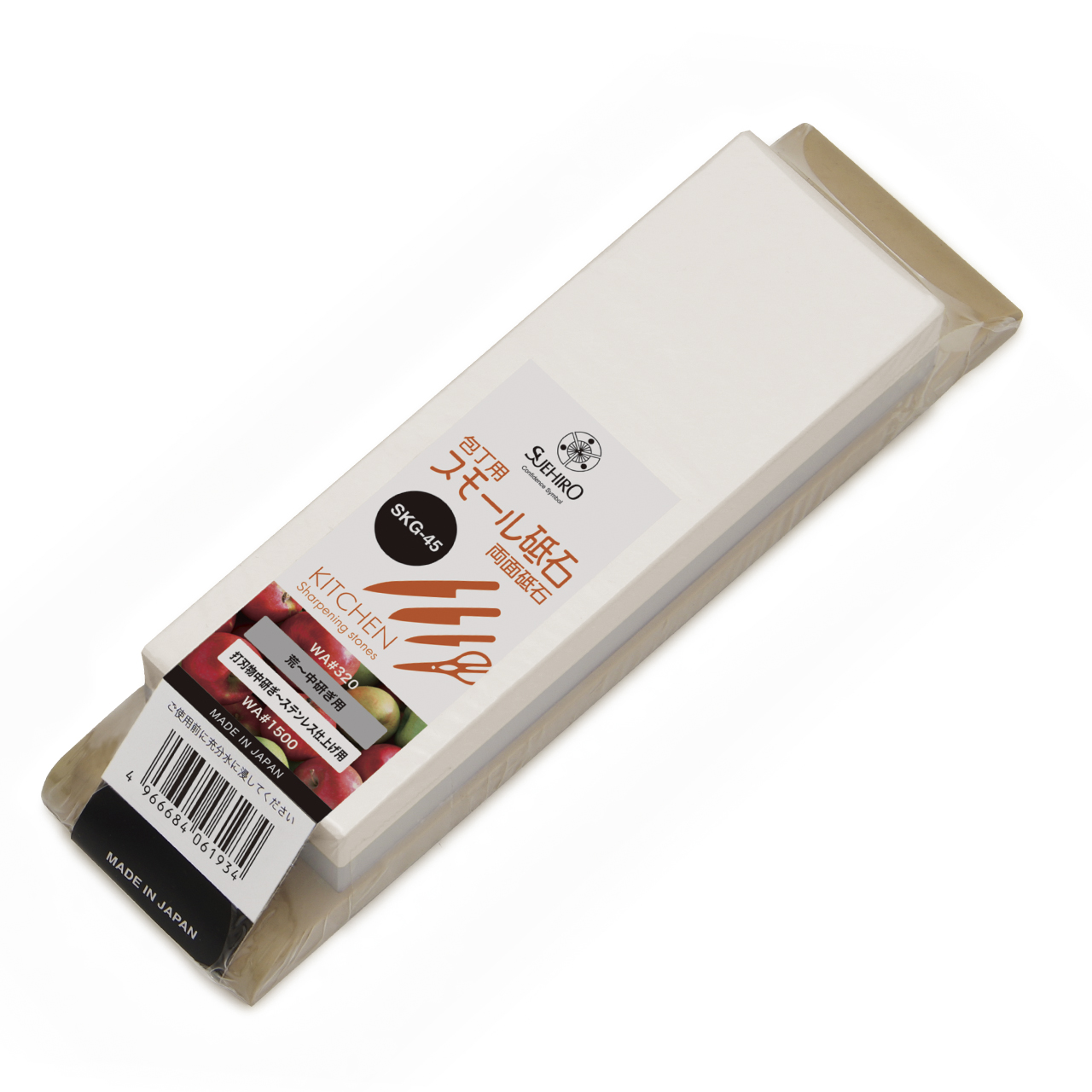 Two-sided for convenient use.
A small two-sided whetstone that does not slip easily, includes a rubber stand. Requires little storage space, is convenient as a "back-up" whetstone.
SKG-27
Product No. SKG-27
Two-Sided Whetstone White #1500 (Medium Whetstone) / Gray #320 (Coarse Whetstone)
Whetstone size 150×50×27
Appr. 450g
Q'ty/carton 30 pieces
Value Price \ 2,000 yen (excl. VAT)
JAN Code 4966684061934
*Please note that the whetstone size may differ slightly from the dimensions listed due to the characteristics of the manufacturing method and post-processing.
*Please note that we may change materials and colors without prior notice due to improvements and material cost fluctuations, etc.