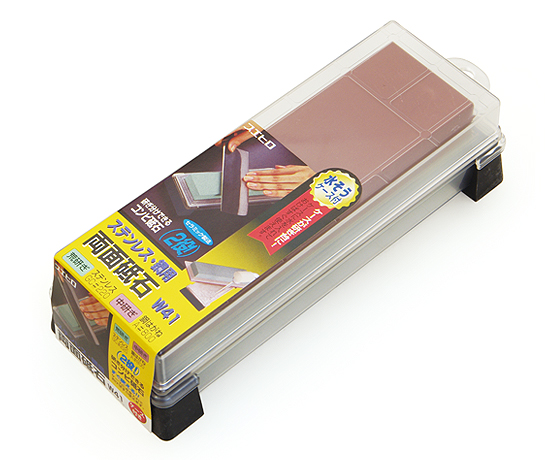 Combination Sharpening Whetstone
Basic Two-Sided Whetstone including a stand. The stand doubles as a case to trap water when sharpening with water. It is a convenient whetstone to have at home.
The GC#220 and A#800 Combination is designed for stainless steel and steel. Suitable for coarse to medium sharpening, blade spill and cutting edge adjusting are permitted.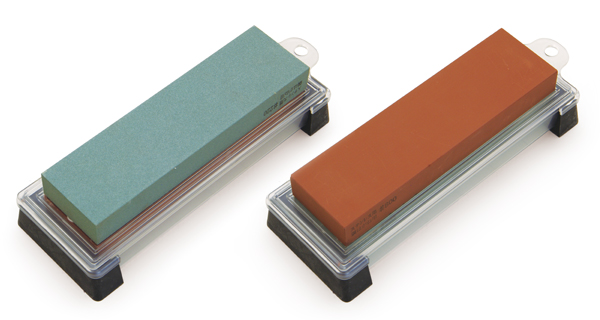 Coarse Whetstone GC#220(green)/Medium Whetstone A#800(red)
W41
Product No. W41
Coarse Whetstone GC#220(green)/Medium Whetstone A#800(red)
Whetstone size 180×50×[one side 18mm×2]
Package Size 235×80×55mm
Appr. 900g
Q'ty/carton 20 pieces
Value Price \ 3,000 yen (excl. VAT)
JAN Code 4966684014145