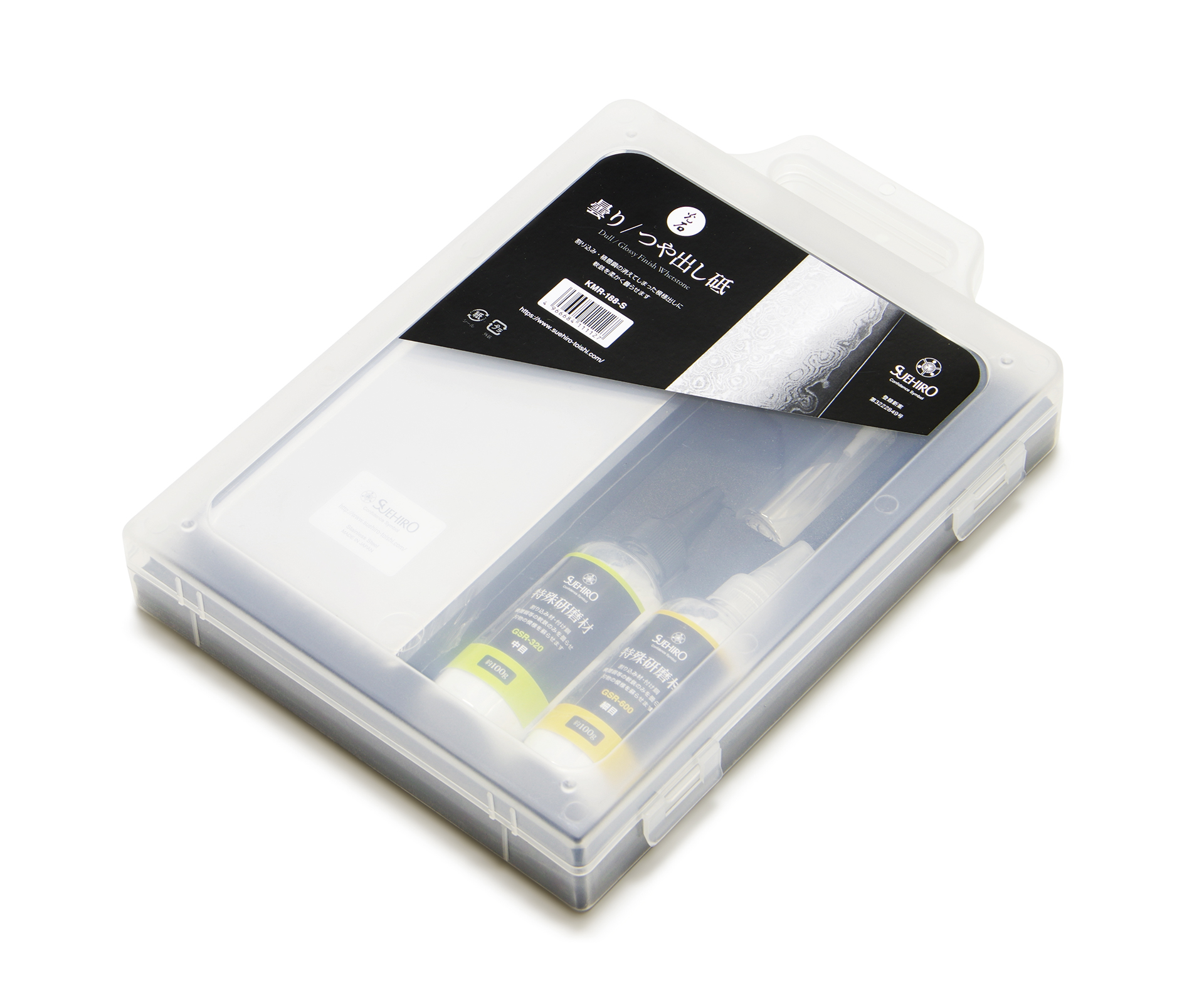 2020年 NEW
This whetstone is used to restore the distinctive patterns on a blade that are lost over time due to constant sharpening and polishing. For final finishing, lightly sharpen the flat side, washer, etc., to cloud the soft iron and bring out the original patterns on the blade. We recommend you use it after sharpening with our super finishing whetstone "Koseki." By using the dull finish whetstone on a blade polished as glossy as a mirror, you can enjoy the impeccable contrast of the cloudy pattern and lustrous shine.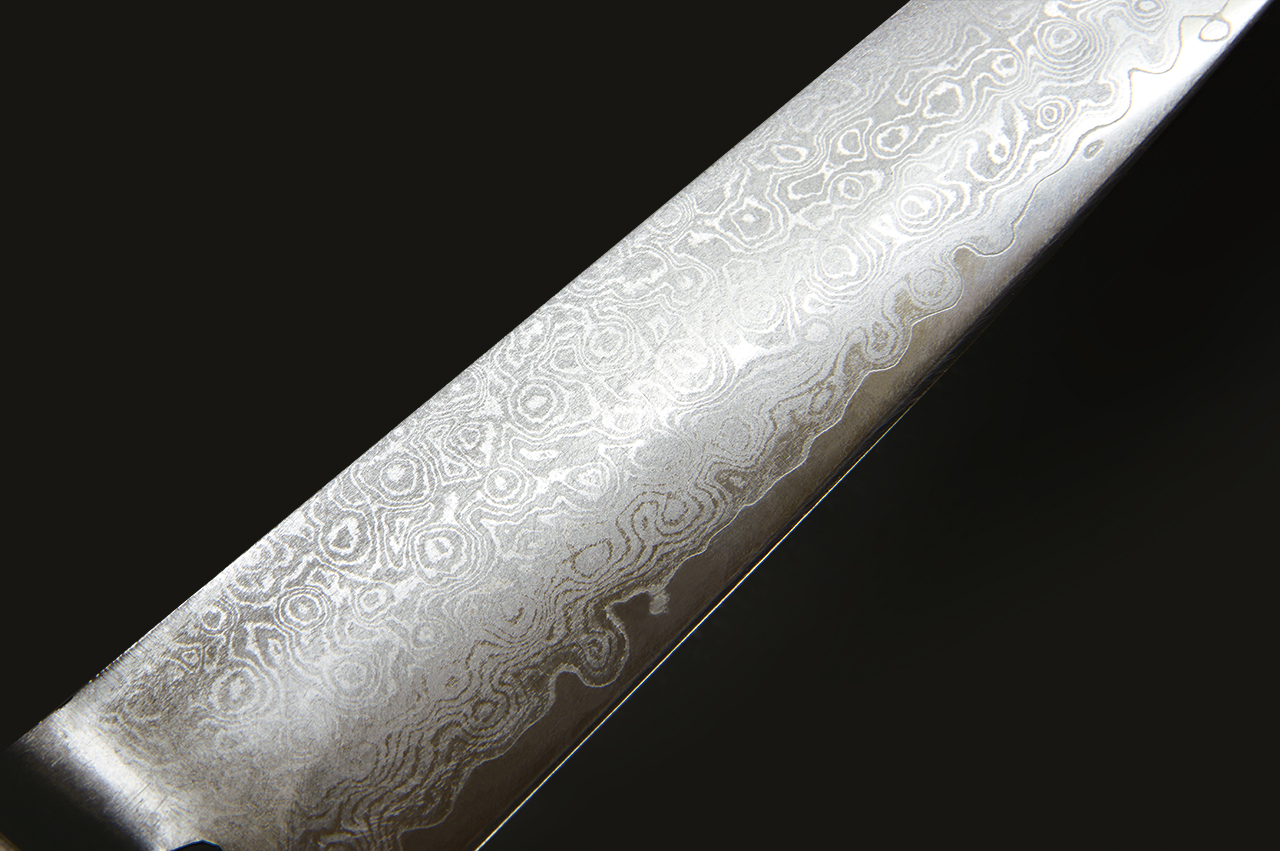 1. Before whetting (The original patterns are covered with scratches and are unrecognizable.)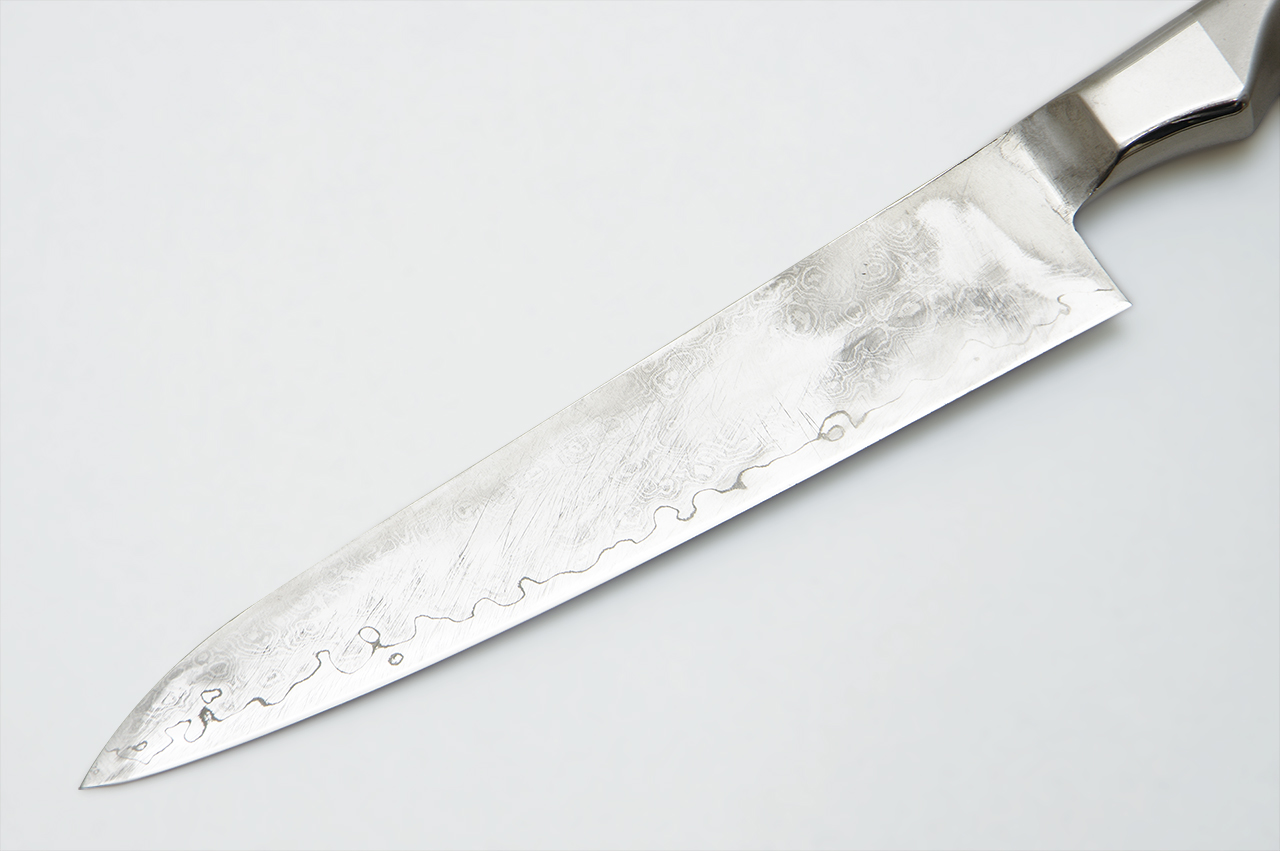 2. Mirror finish using "Kouseki" with a rust remover and polisher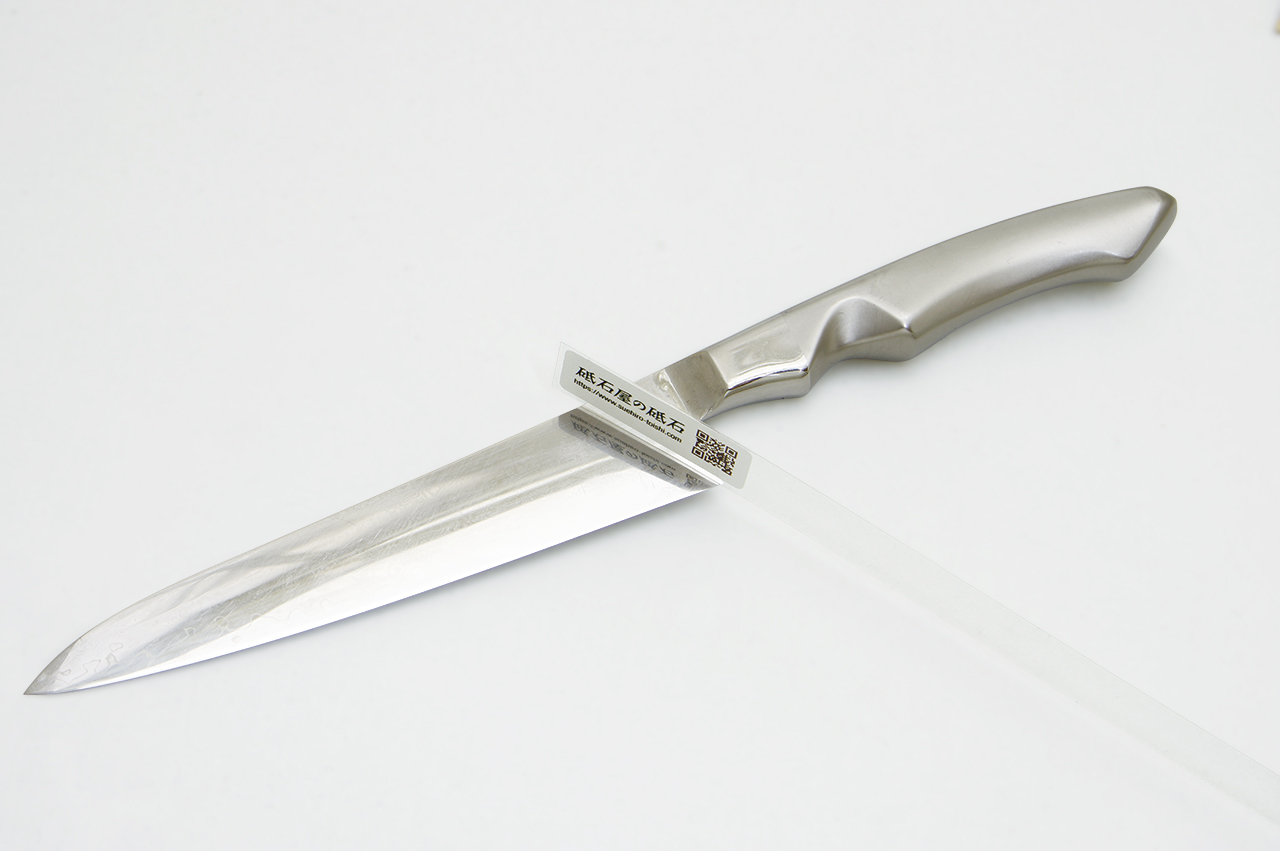 3. After polishing with this product (The soft iron part becomes blurred and the patterns become visible.)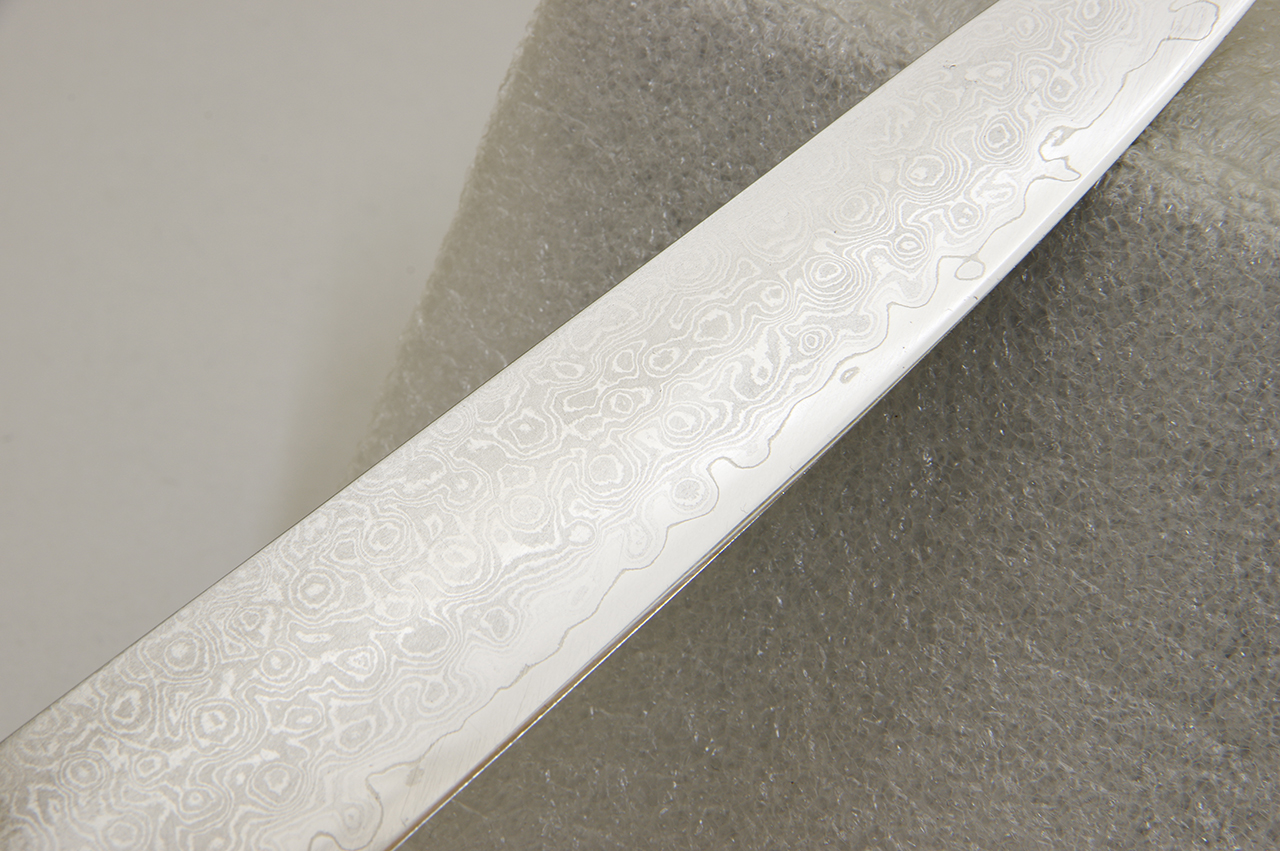 * This product produces blurring on soft iron, so the blade will differ from its original condition. It may be ineffective for decorative (printed) patterns.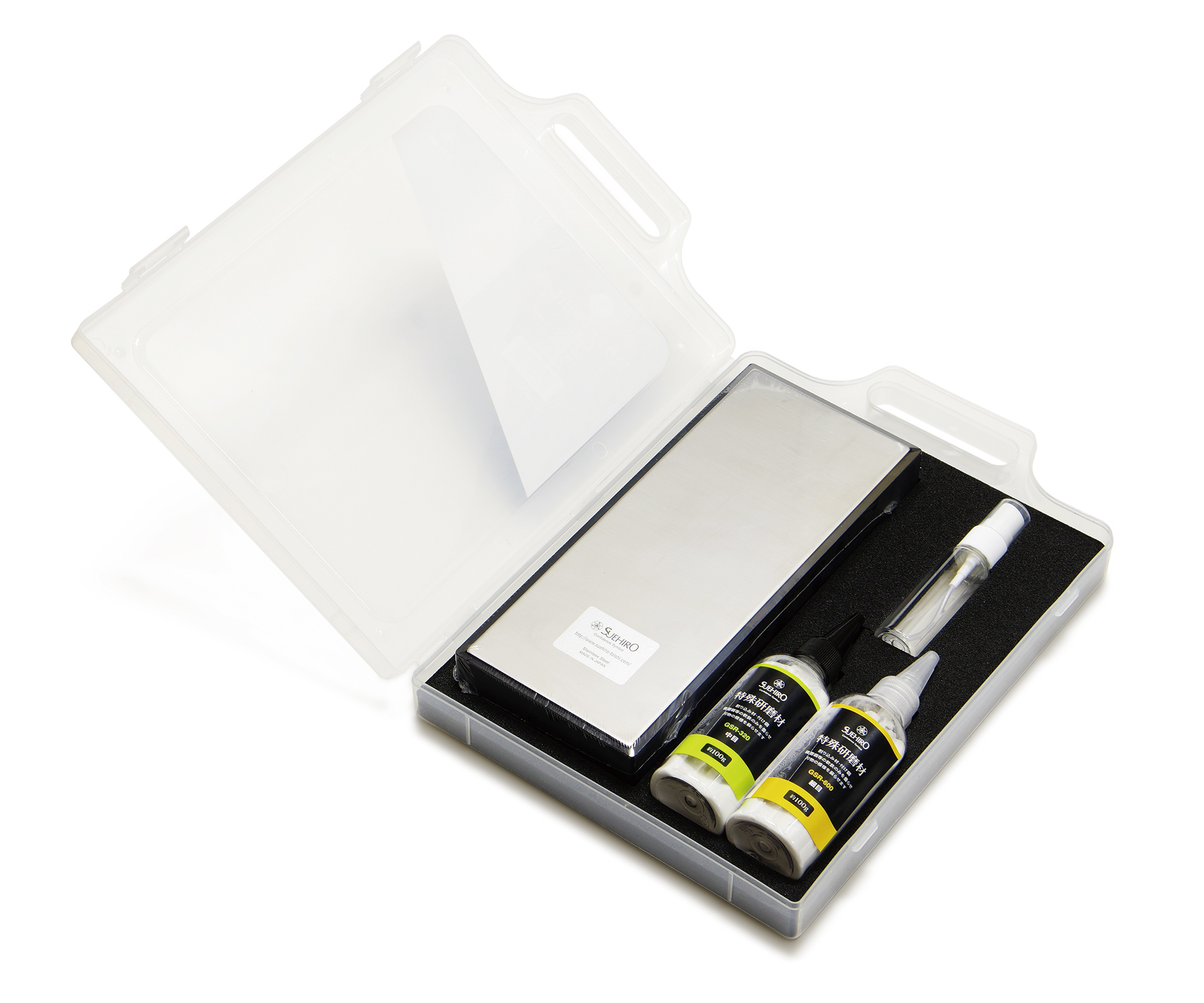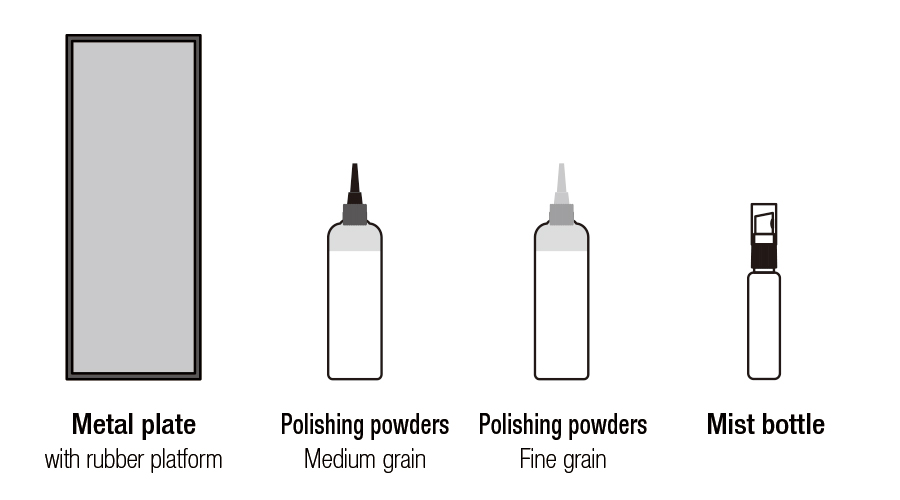 Dull / Glossy Finish Whetstone
Product No. KMR-188-S
Contents:
Metal plate with rubber platform,
Polishing powders(Medium grain/Fine grain),
Mist bottle
Metal plate size 229×92mm(Surface)
Package Size 220×305×46mm
Value Price \ 10,000yen (excl. VAT)
JAN Code 4966684111127
---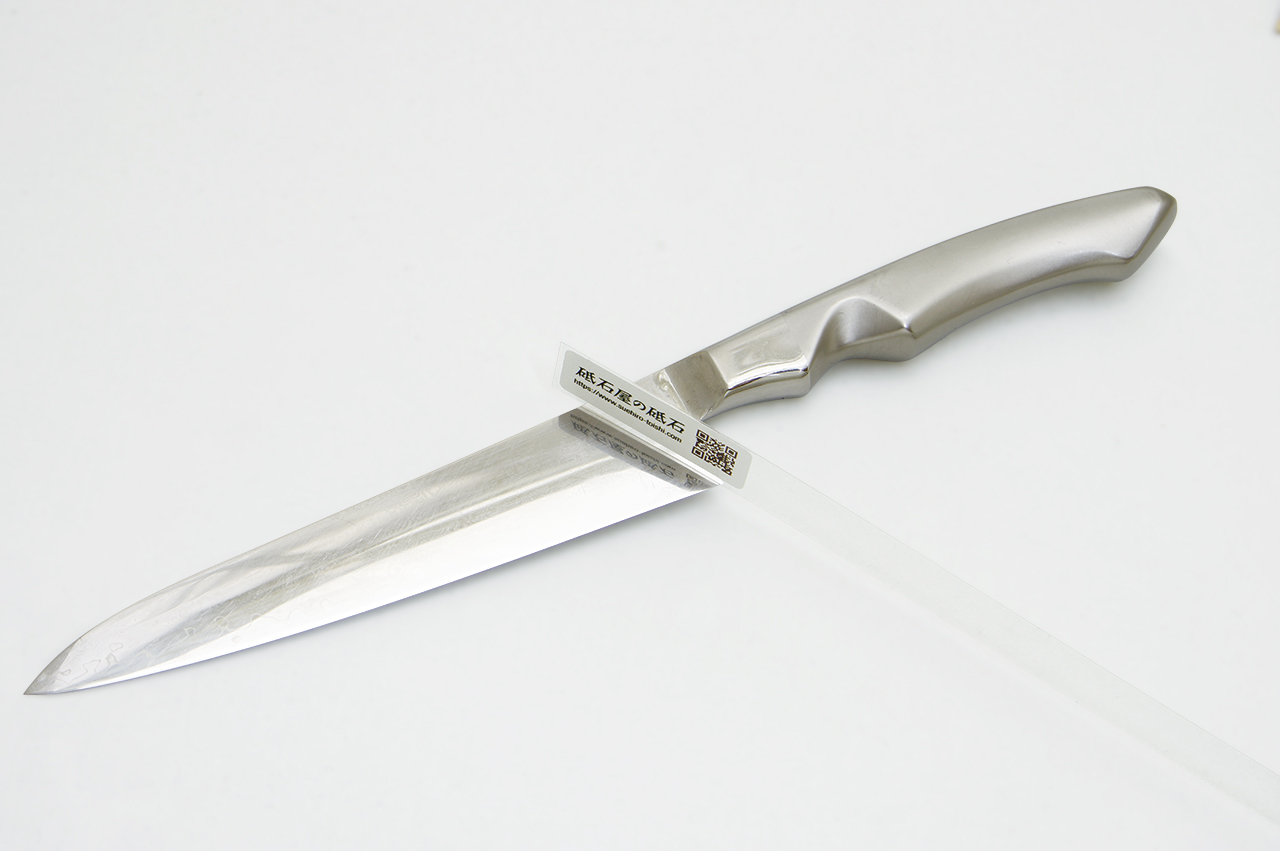 Before using the misty finish whetstone, completely polish the blade with Suehiro Koseki #10000 until you achieve a mirror surface. Removing the liquid abrasive and fine chips and scratches will give you a nicer finish.
(Image above: a blade surface polished so that it can reflect words, while the laminate pattern is completely undetectable)
---
How to use Dull / Glossy Finish Whetstone
❶Spread the polishing powder on the metal plate so that it covers the whole flat surface.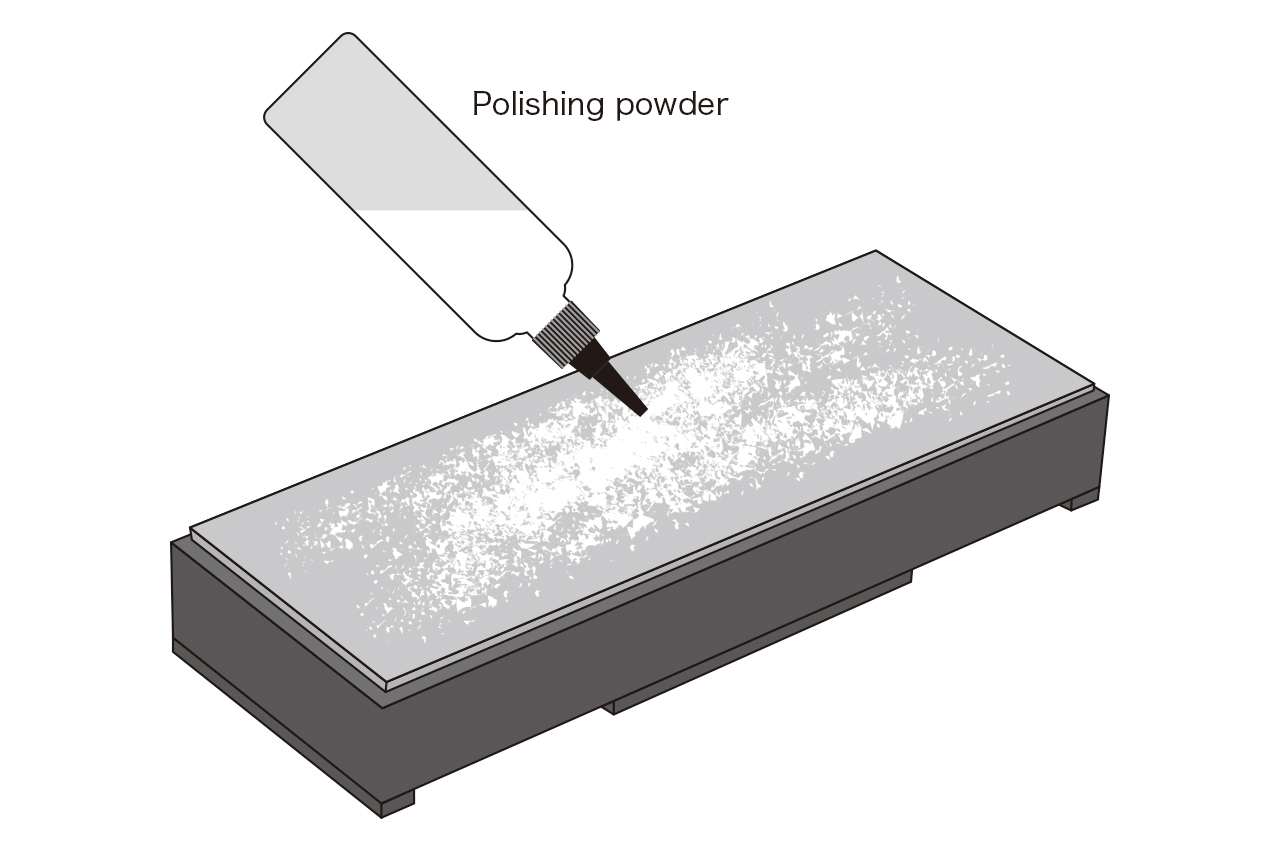 ❷Using the mist bottle, sprinkle the metal plate with just enough water so that the polishing powder does not wash away.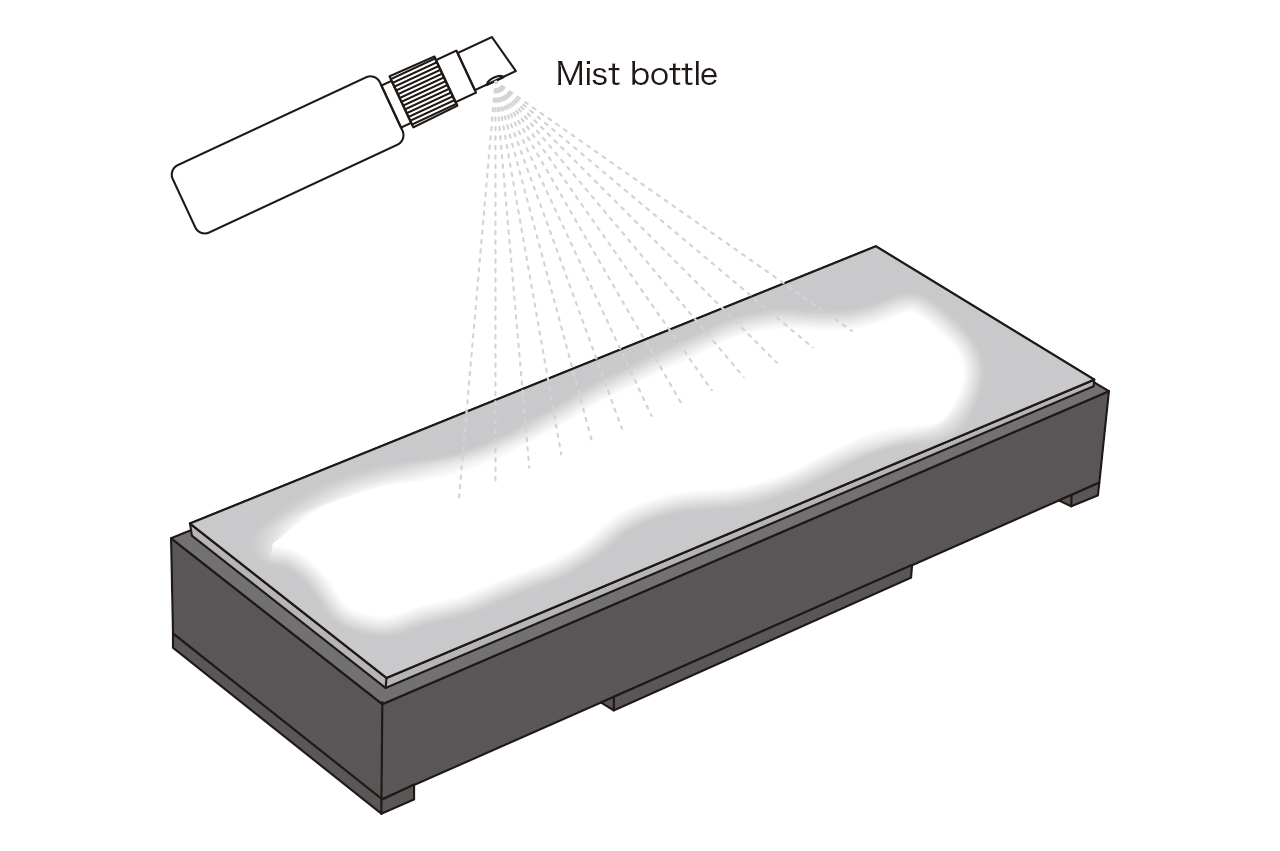 ❸Place the part of the blade with the pattern to be restored on the metal plate and sharpen the blade. Apply a gentle but uniform sharpening motion, moving the whetstone back and forth evenly. The surface of the metal plate may be slippery so be careful when polishing.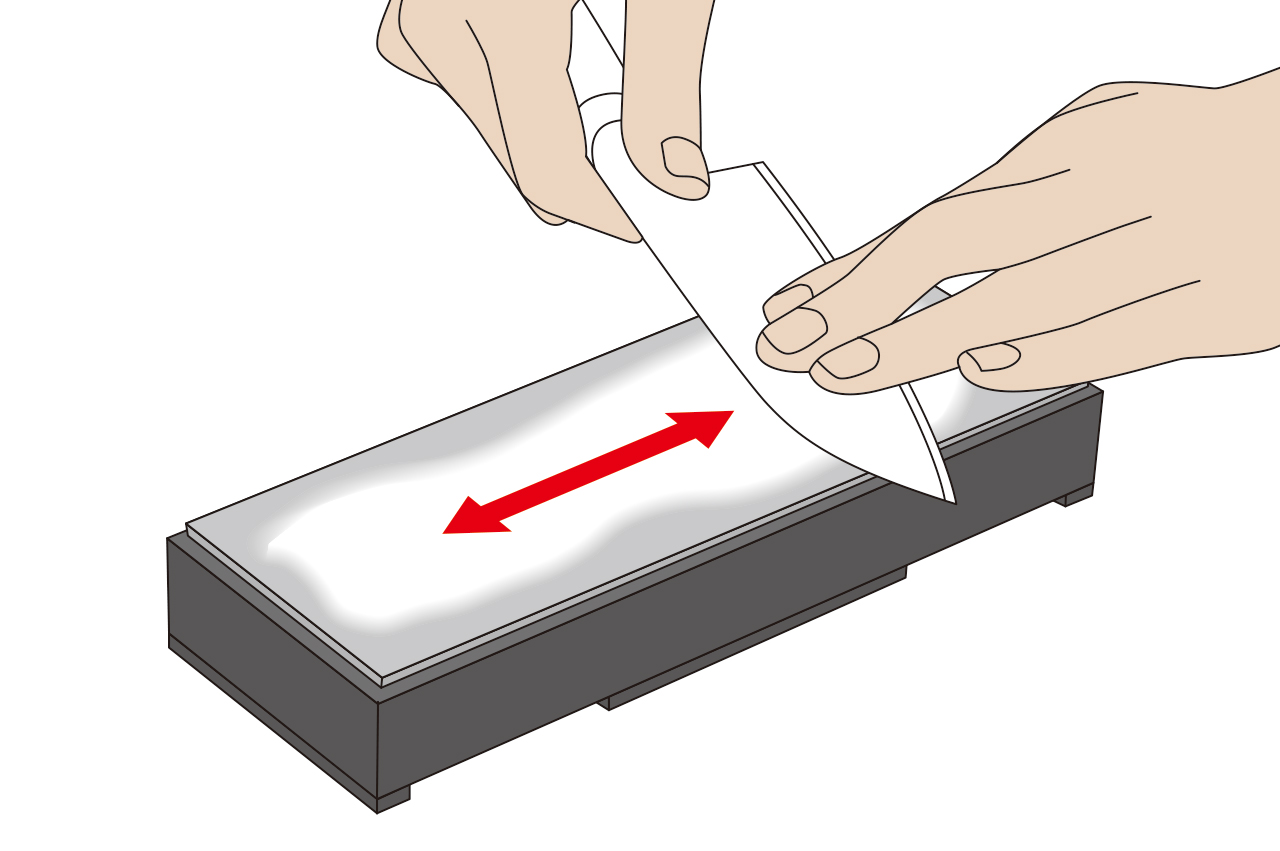 ❹For double-edged blades, repeat ❸ on the other side. Continue to polish carefully until the pattern on the blade is visible. Check the appearance of the patterns every now and then to confirm that they are clean and even. (Depending on the blade, be sure to use both types of polishing powder appropriately, e.g. polish with the medium-grain, then with the fine-grain powder.)

Related products / items sold separately