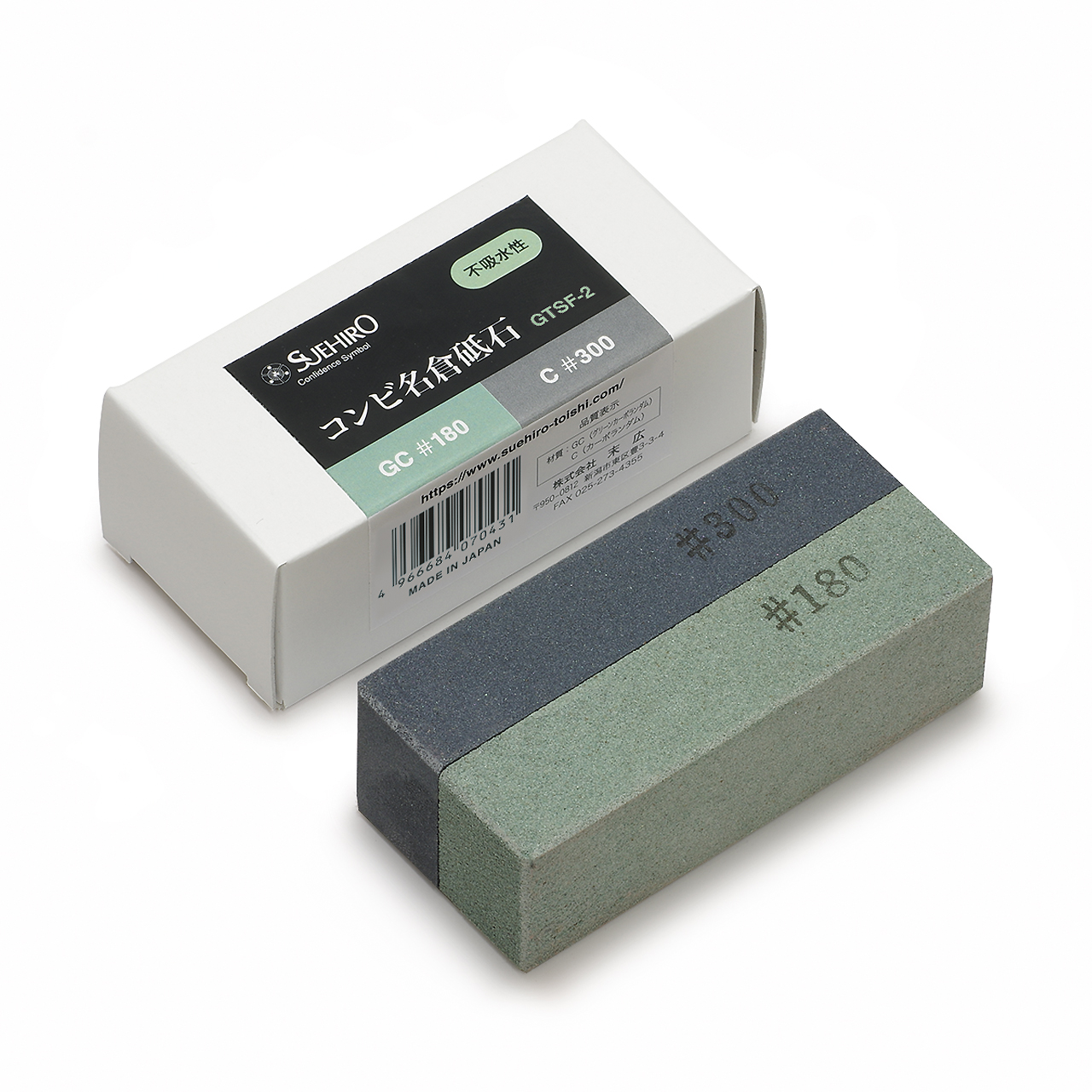 #180 / #300 (for polishing whetstone surfaces)
Has two sides for GC#180 and C#300.
Please use for smoothening out rough parts and surface scratches made after polishing.
A tool for bringing out the distinct characteristic of the whetstone. It can maintain the clean surface and performance of the whetstone. Kindly soak the whetstone surface with enough water before use.

Nagura Whetstone #180 / #300 (for whetstone surface polishing)
Product No. GTSF-2
Nagura Whetstone GC#180 (green) / C#300 (black)
Whetstone Size 80×40×30mm
Appr. 160g
Q'ty/carton 10 pieces
Value Price \ 1,100 yen (excl. VAT)
JAN Code 4966684070431
*There may be slight differences in size due to cutting and refinement to remove chipping.