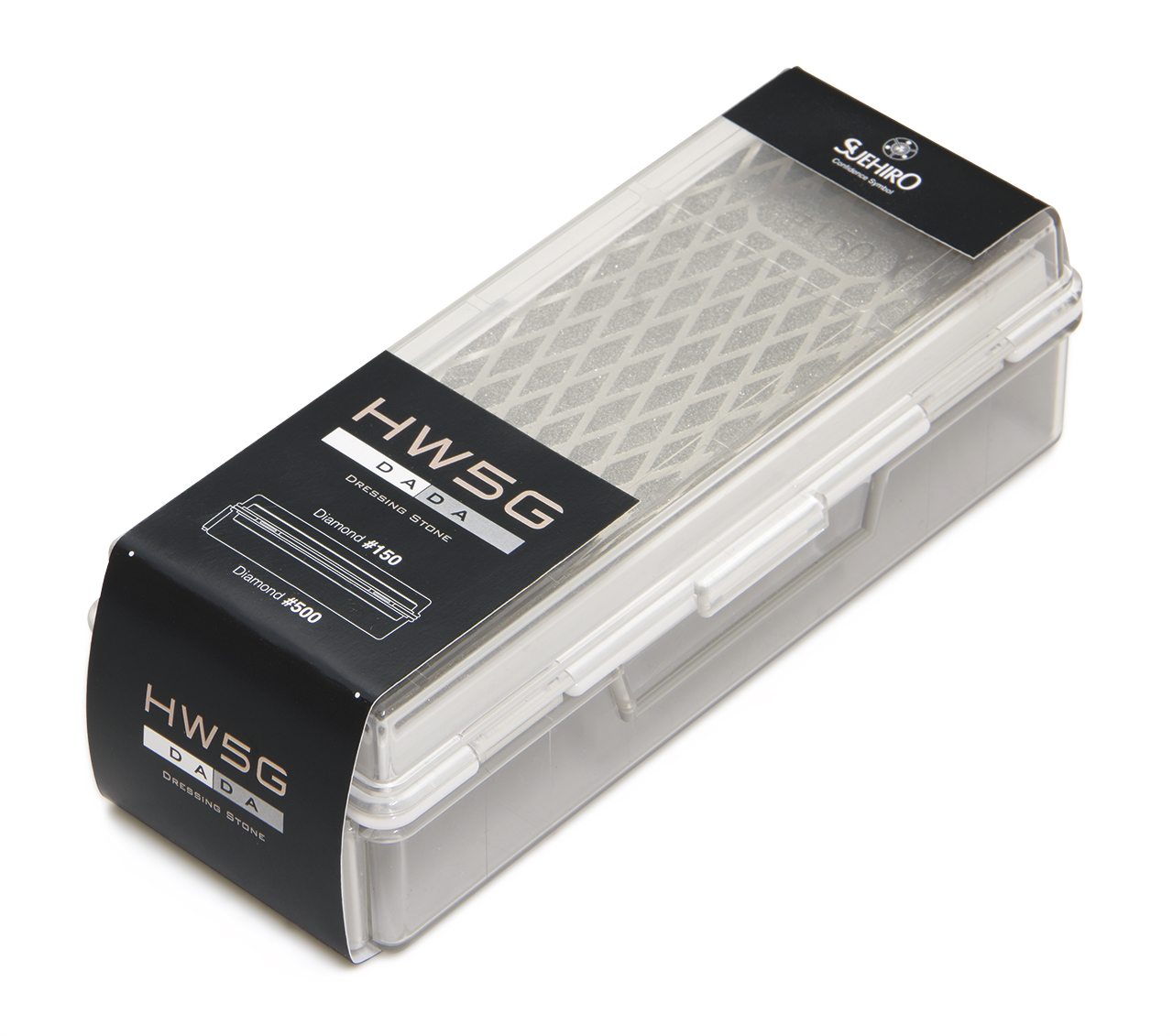 2020 NEW
Ideal for surface restoration of non-absorbent, hard whetstones.
Double-sided diamond surface whetstone for surface restoration #150 / #500
Double-sided electrodeposited diamond whetstone for surface restoration. Strong diamond surface restores dented whetstone surface immediately.
Quick surface restoration for coarse and fine finishing whetstones, even hard ones such as non-absorbent Gokumyo, Kouseki, DEBADO series or ones that easily get clogged. Use the coarse #150 Diamond side to flatten the whetstone surface quickly. Then, polish with the #500 Diamond side to get an ideal whetstone surface instantly.
The plastic storage case (intellectual property right registered) can be used as a holder.
This product can be used for polishing super hard blades by applying oil to the whetstone.
Patterns of electrodeposited diamond on the whetstone surface may vary from the picture shown, with no difference in function or performance.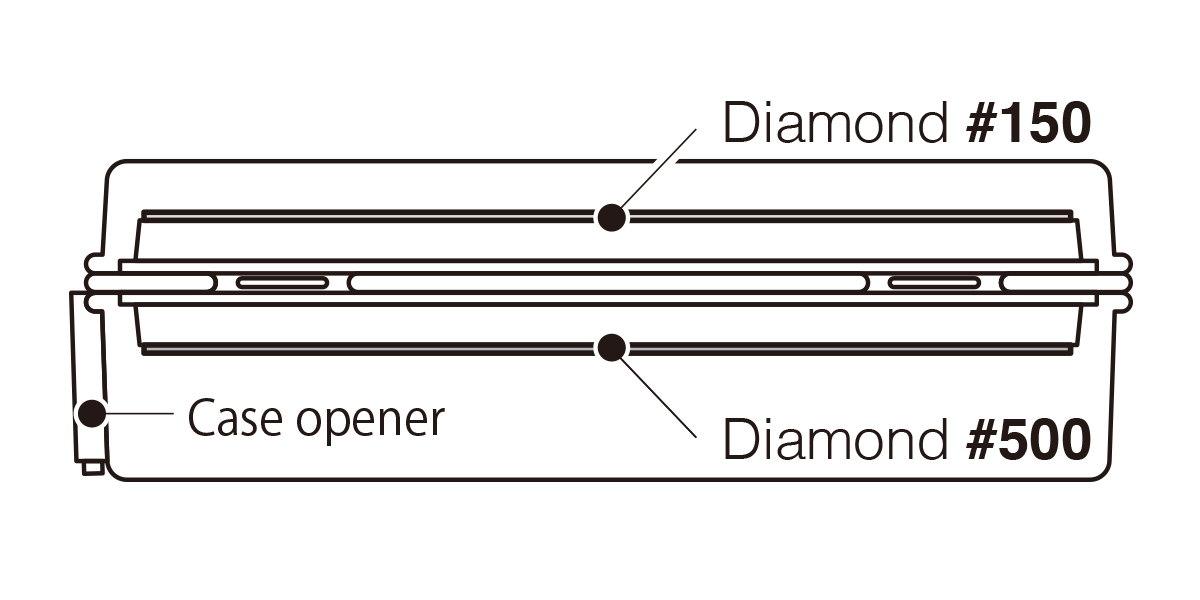 #150 Diamond side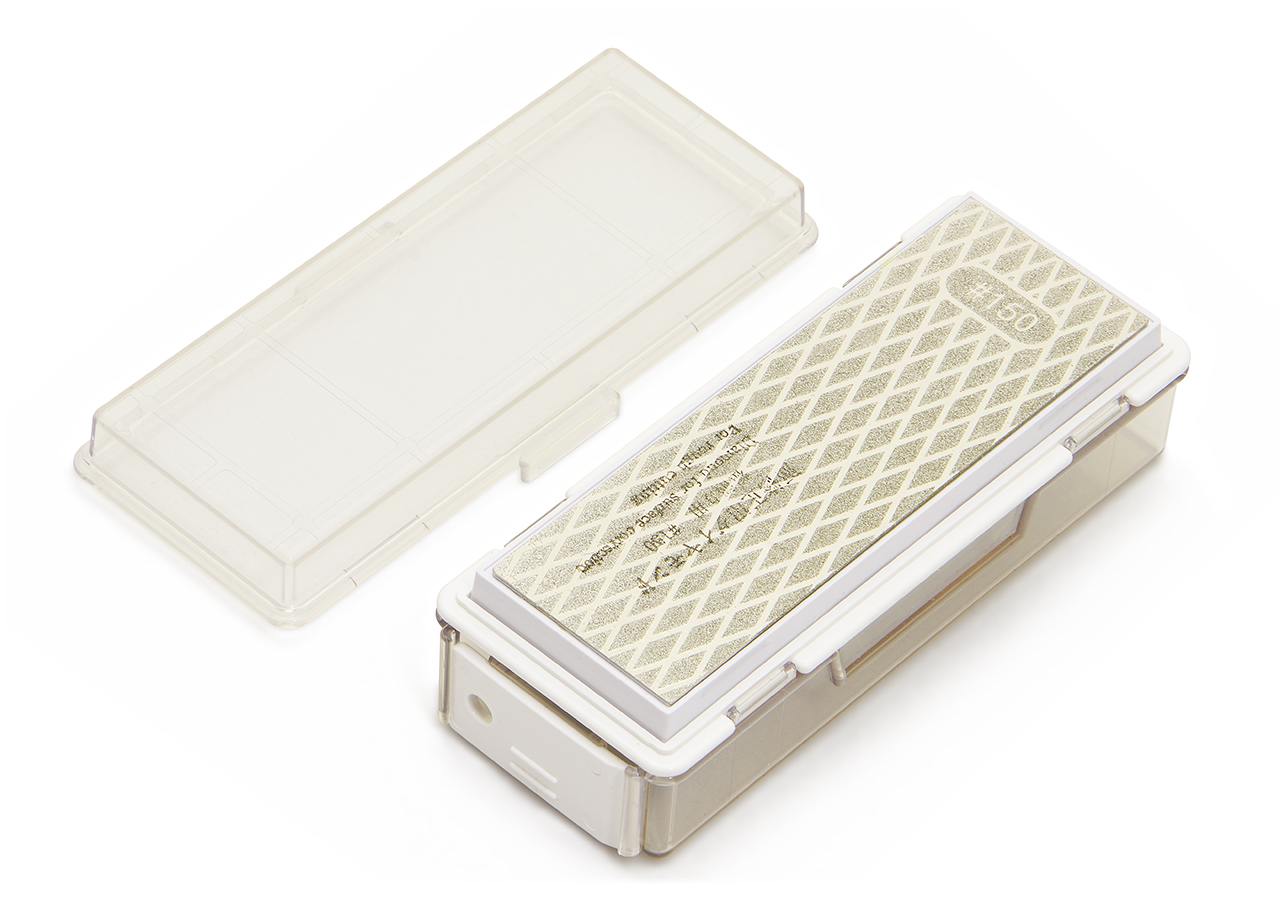 #500 Diamond side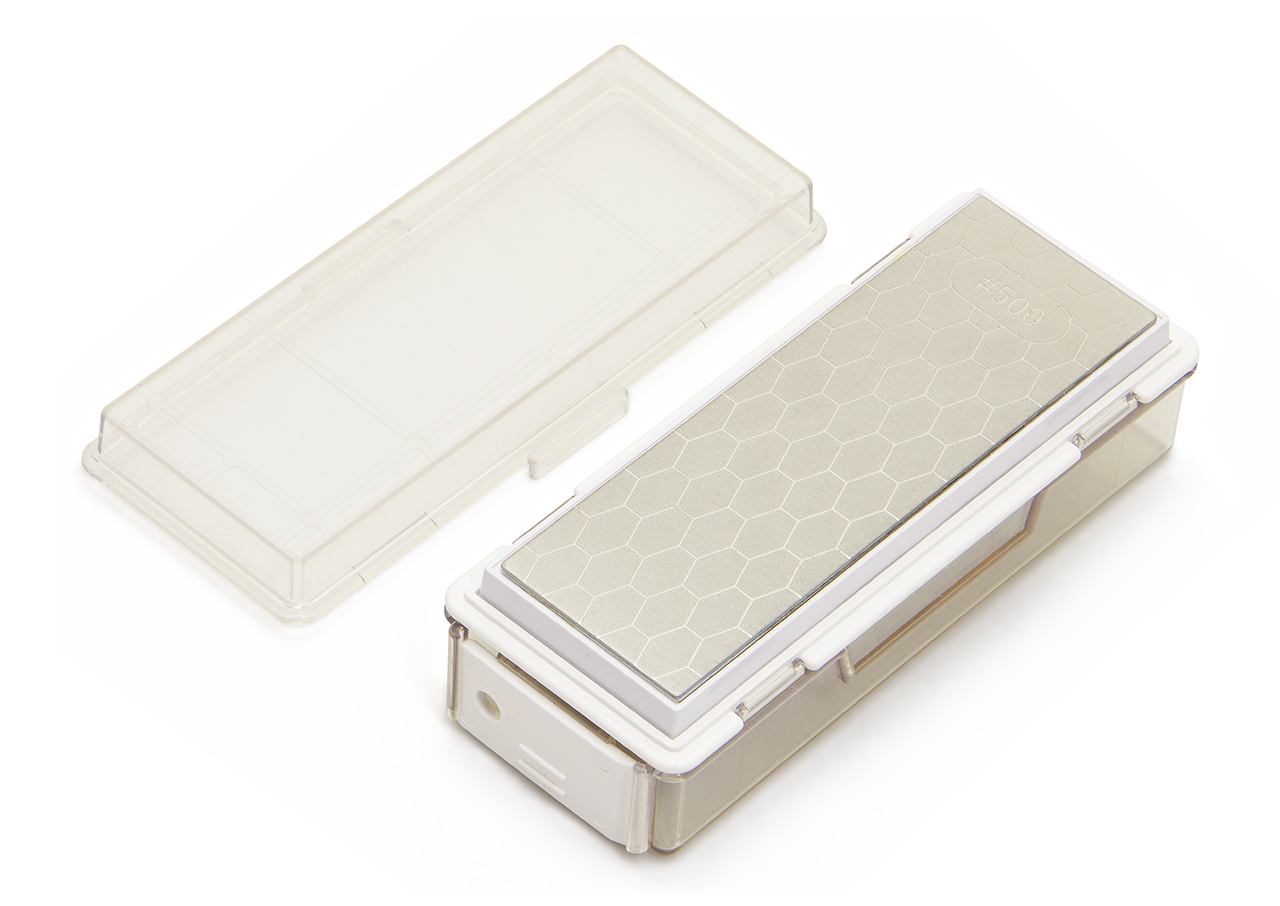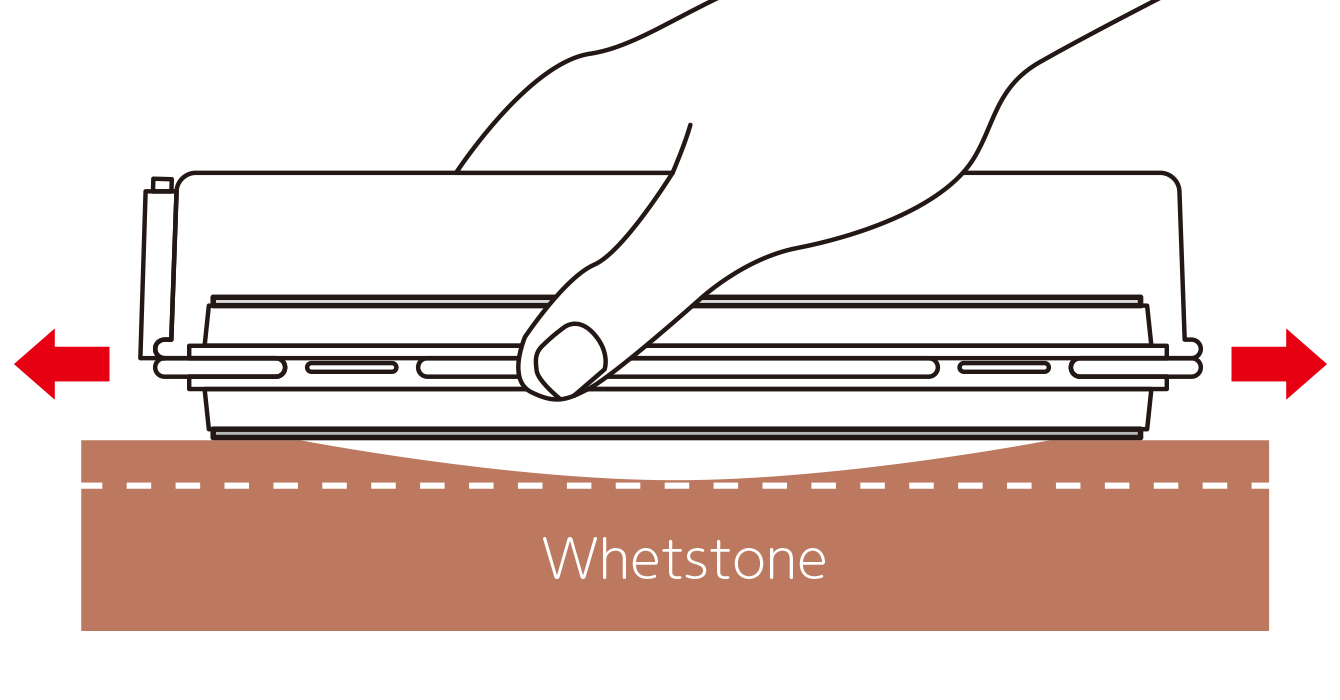 Apply water to the whetstone while sharpening.
How to change sides #150 and #500
Please use the attached opener to switch the #150 and #500 sides of the body plate.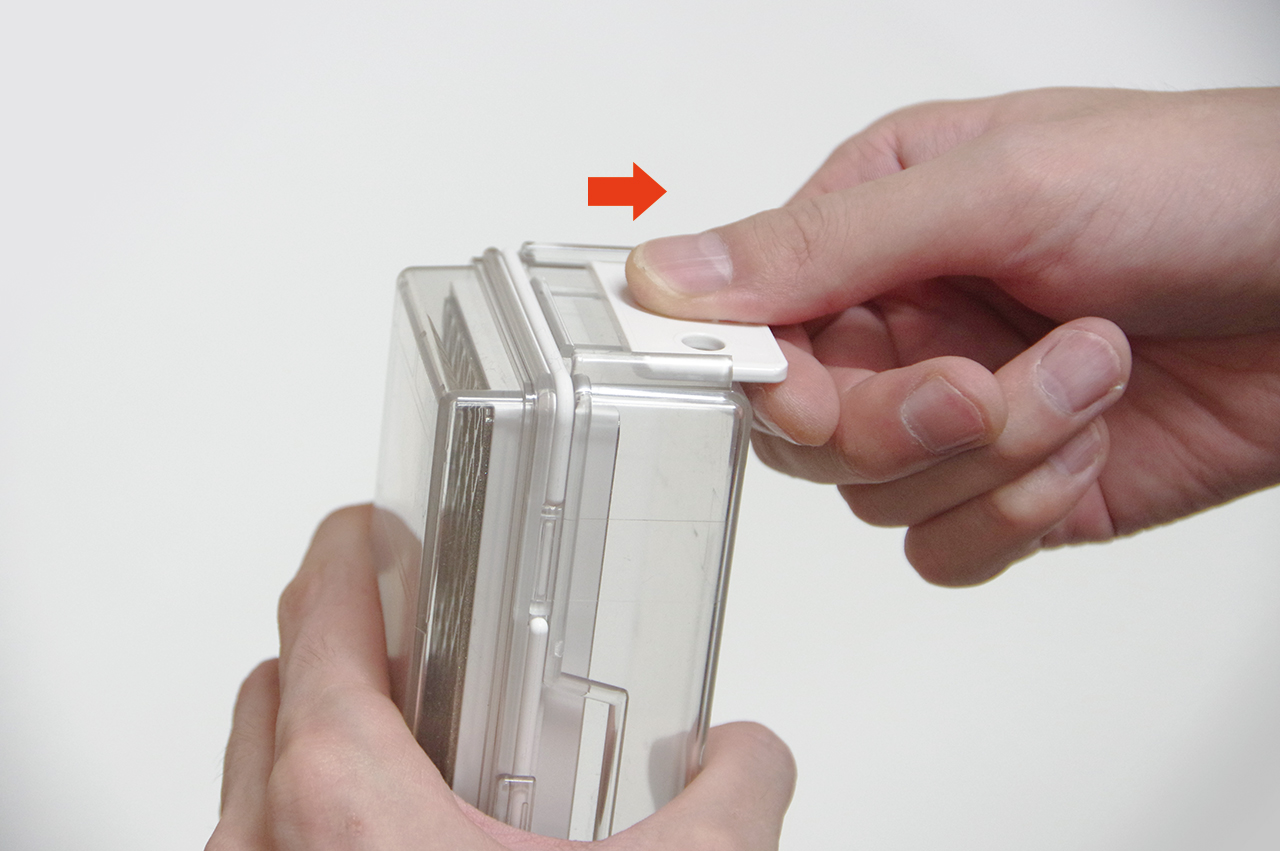 Slide and detach the opener from the side of the case.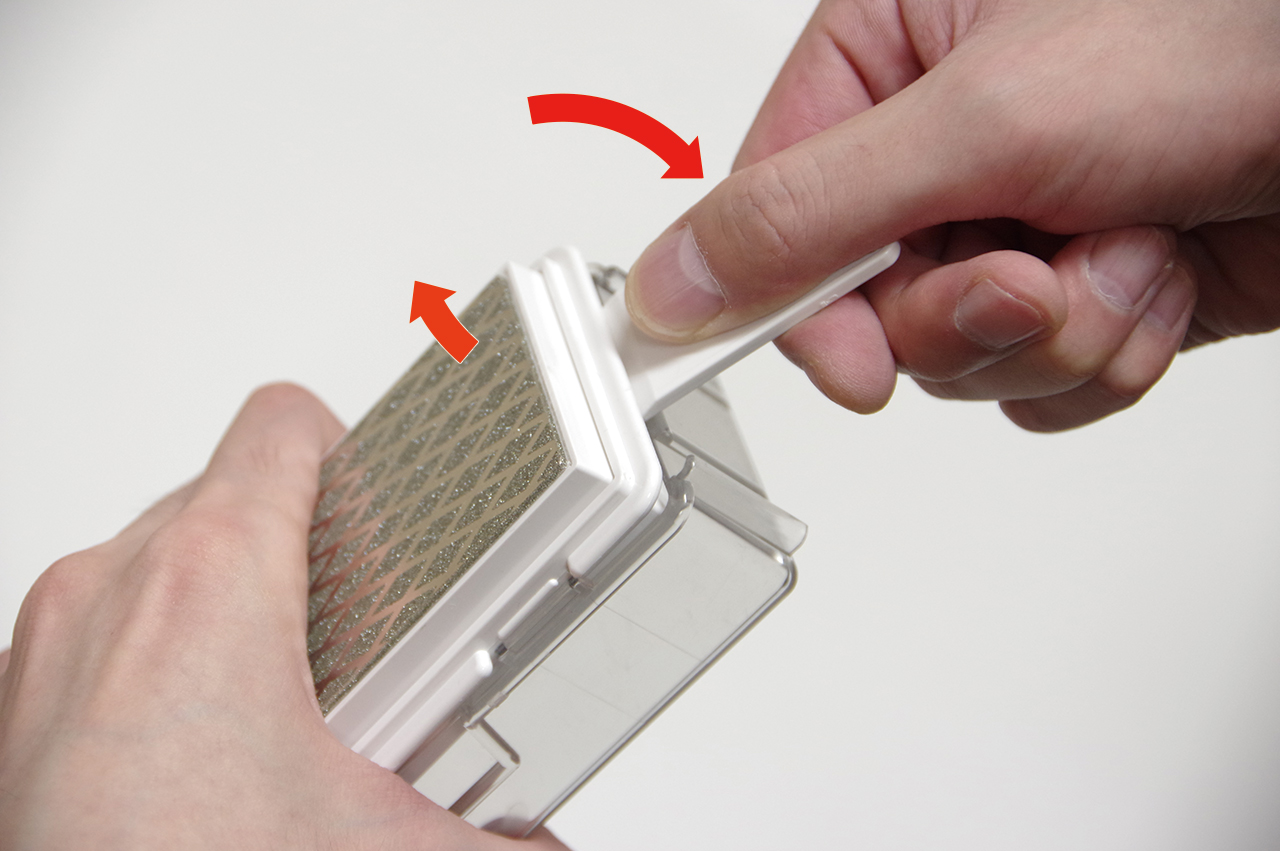 Insert the opener between the white body plate and the clear holder case and lever up. Turn over the body plate and attach to the case.
Intellectual property right registered
Diamond Whetstone for Surface Restoration HW5G-DADA
Product No. HW5G-DADA
Coarse to fine finish, case included, Diamond #150/ Diamond #500
Whetstone Surface approx. 150×50mm
Product Size approx. 171×73×51mm
Approx. 350g
Qty/carton 12
Value price ¥4,500 (excl. VAT)
JAN Code 4966684022706
*Please note that we may change materials and colors without prior notice due to improvements and material cost fluctuations, etc.
ご使用に際して
本品は地球上最も硬いダイヤモンド粒を使用した砥石面修正用の砥石ですが永久に使用できるものではないことを予めご了承ください。ダイヤ粒を電着法(メッキの方法)で接着しておりますので長期間の研磨による脱落や表面変化による研磨力の低下は起こります。また、金属面が露出することによる錆びも発生しますがダイヤ粒がある限り機能的な問題はございません。使用後は水分をよくふき取り、乾燥してからケースへの収納・保管されることをおすすめします。