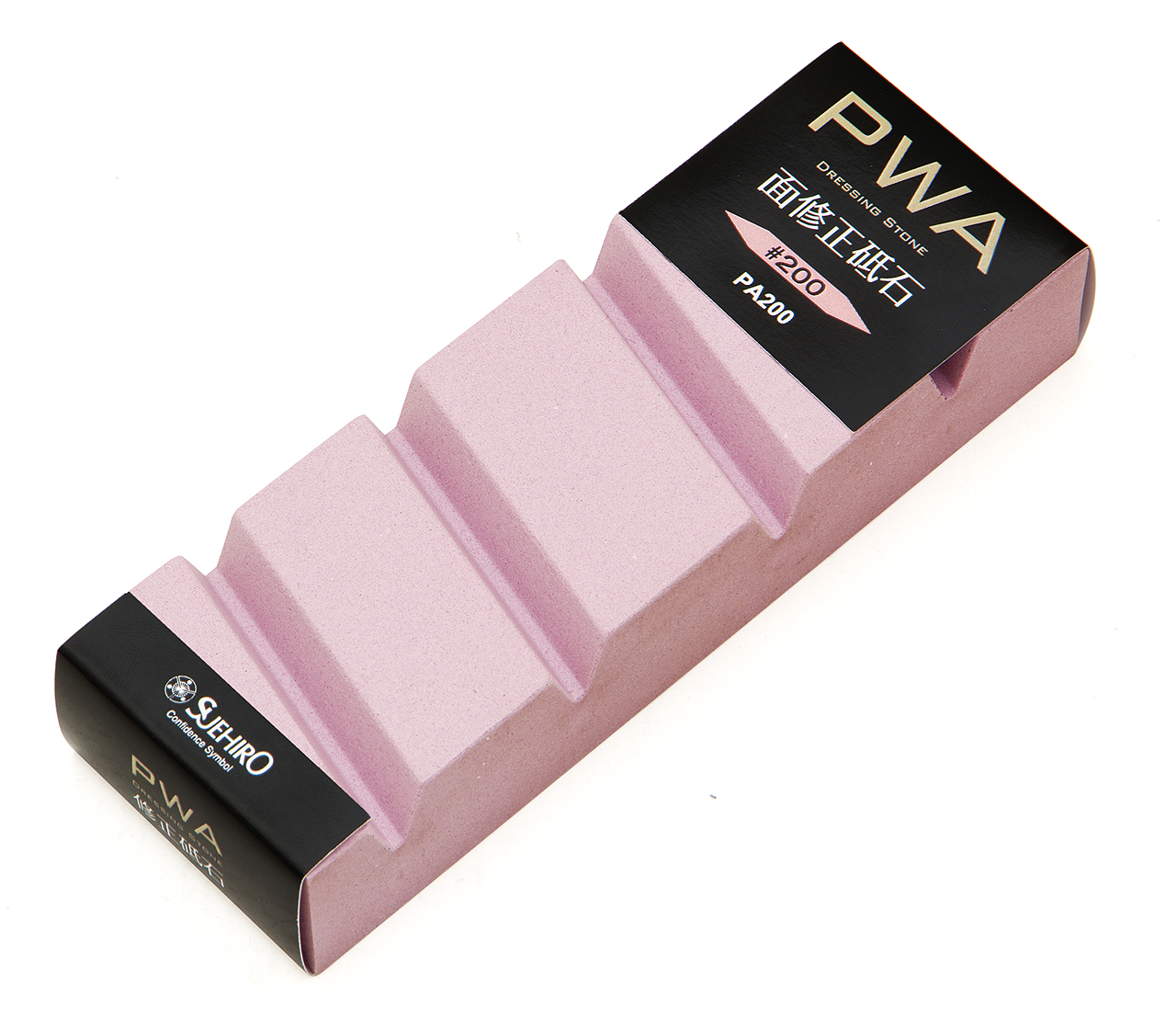 PWA whetstone-polishing whetstone for use on medium and finishing whetstones (Pink)
A whetstone for polishing the surface of medium- and finishing-grit whetstones, made of platelet calcined alumina (PWA), which has more grinding power than the normal white fused alumina (WA). It can be used for speedy whetstone surface polishing and dirt removal, as well as for removing scratches on whetstones after polishing rough surfaces. It has a sharp grinding quality, and is suitable for refining and dirt removal for the Gokumyo and DUAL STONE series of whetstones.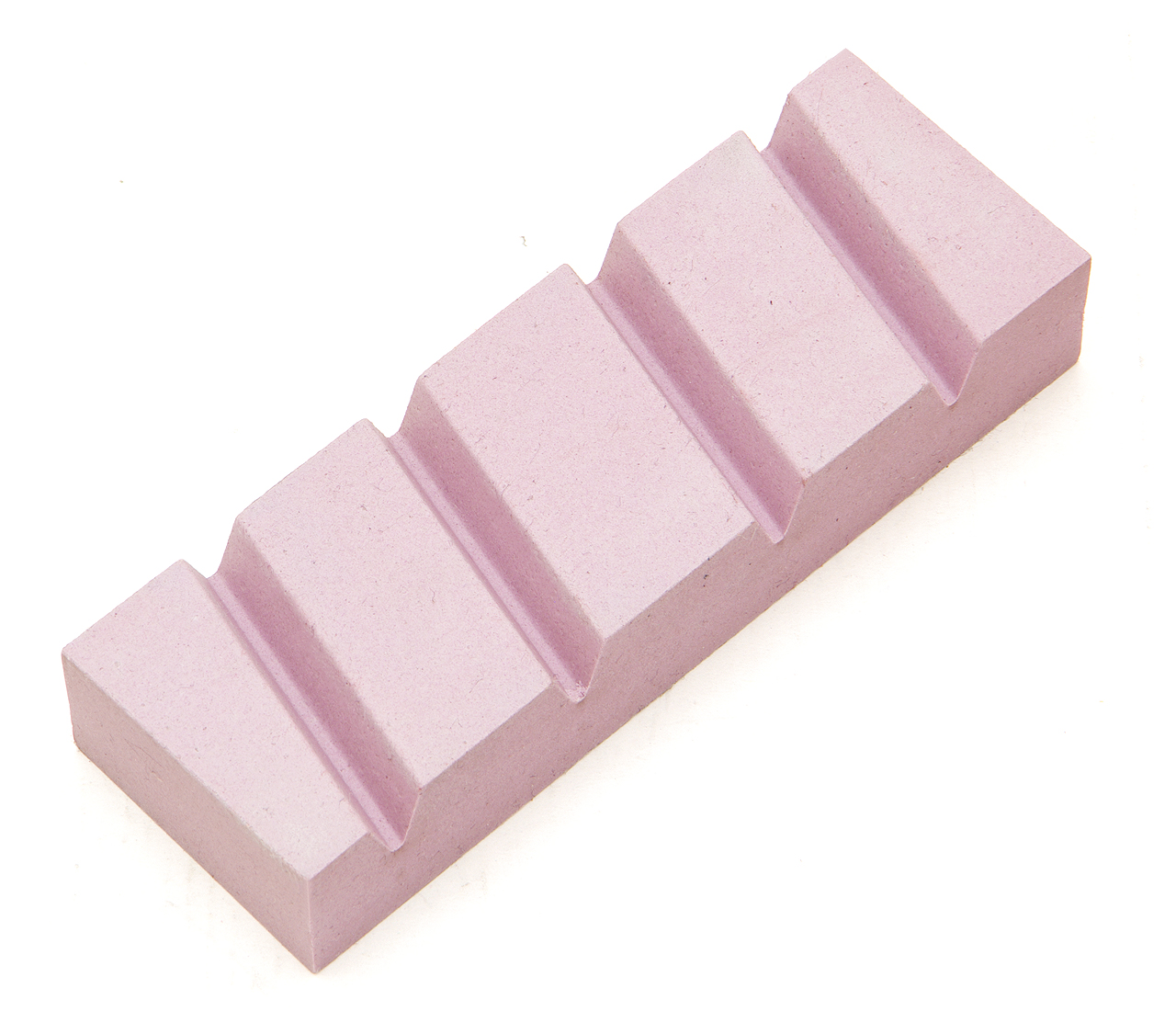 Make sure to add enough water before use and polish the whetstone on the side with the slanted groove. Also splash water on the surface of the whetstone before polishing. (Please refer to the image below.)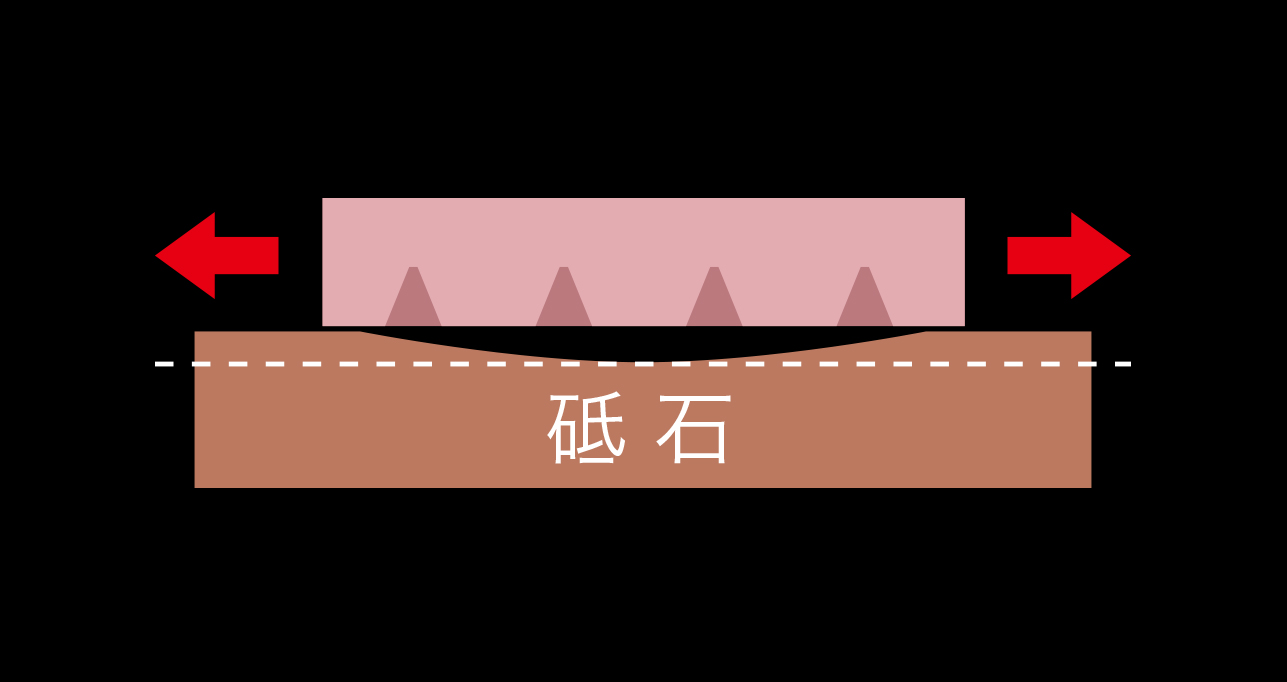 PA200
Product No. PA200
For refining medium and finishing whetstones (pink) PWA#200
Whetstone Size 150×50×27mm
Package Size 155×50×27mm
Appr. 400g
Value Price \ 2,000 yen (excl. VAT)
JAN Code 4966684811119
*Please note that the whetstone size may differ slightly from the dimensions listed due to the characteristics of the manufacturing method and post-processing.
*Please note that we may change materials and colors without prior notice due to improvements and material cost fluctuations, etc.