The strength of the abrasive particles and base material were improved, making it more resistant to deformation in the long run.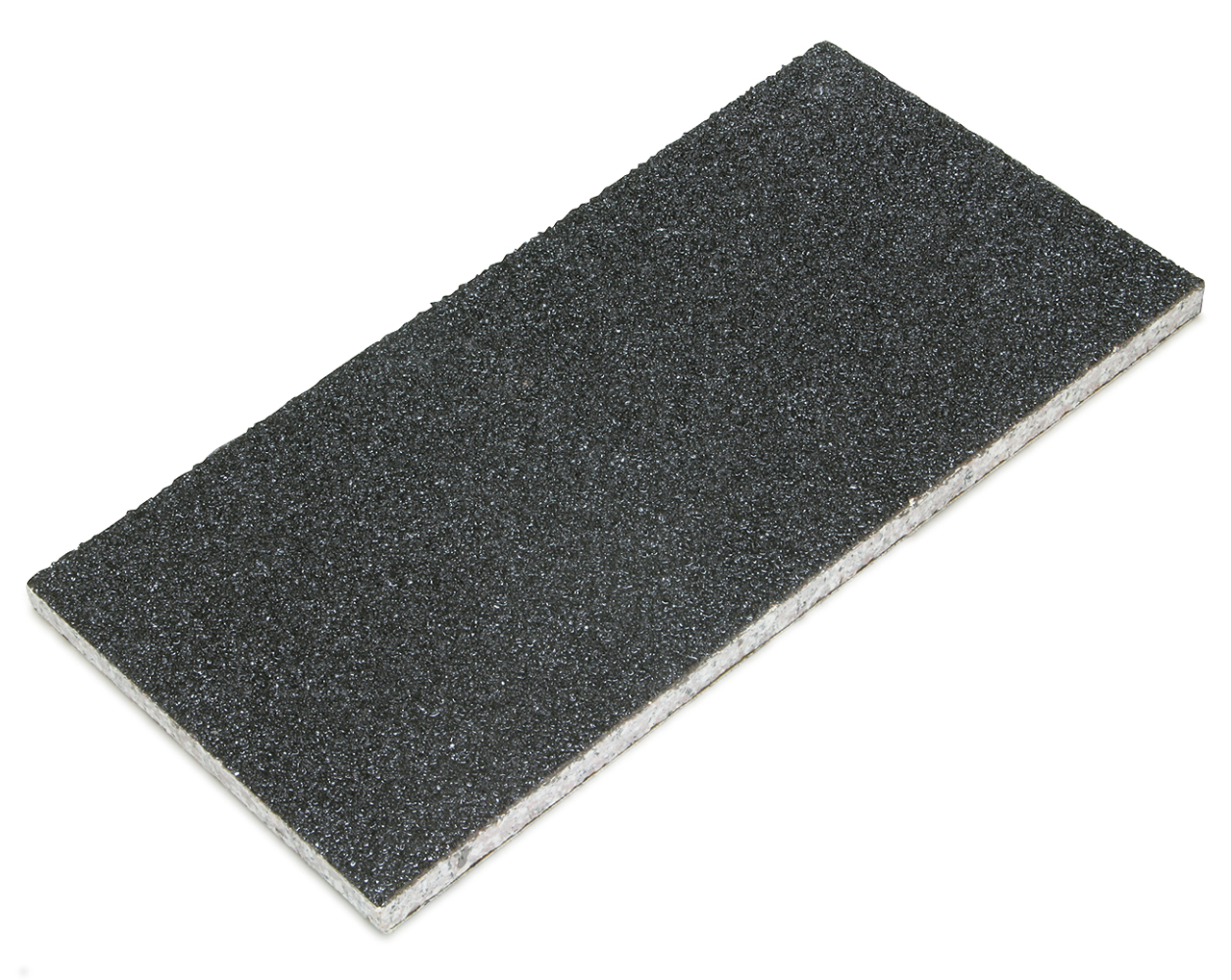 Whetstone-Polishing Plate (both sides usable)
Both #20 and #120 sides are usable on this large-sized whetstone-polishing plate.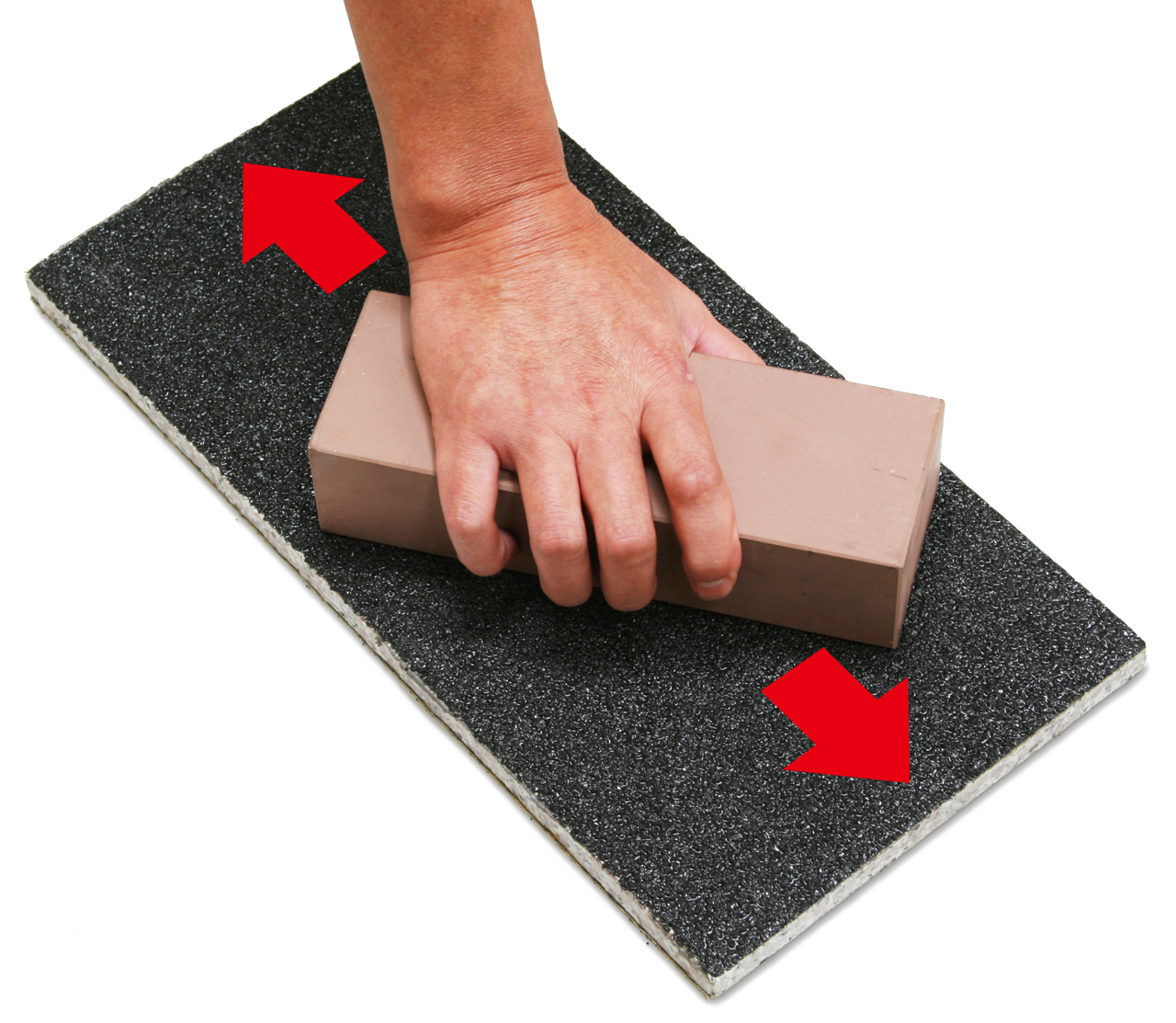 Normally, whetstone-polishing whetstones are used by placing the whetstone to be polished on top and rubbing the surface on it. With TAIRAGAIN, on the other hand, you can place the whetstone and rub it back and forth, keeping the surface flat until finished.
A large-type whetstone with dimensions of 400 x 200mm, it can be used for speedy polishing even for bigger whetstones. If the whetstone is diminishing too much, first use the #20 side to polish out the rough surface, and finish with the #120 side or another finishing whetstone.
This whetstone-polishing plate is very useful also for slight surface refinement, with the #20 side for polishing the rough surface and the #120 side for use as a medium and finishing whetstone.
#20 Side

#120 Side

Deformation-Resistant Base Material
TAIRAGAIN
Product No. TAIRAGAIN
Whetstone-Polishing Plate #20 / #120
Size: approx. 400 x 200 x 10mm
Package Size: approx. 420mm×210mm×25mm
approx. 3200g
Q'ty/carton 1 pieces
Value Price \ 4,500 yen (excl. VAT)
JAN Code 4966684072312
*Please note that the whetstone size may differ slightly from the dimensions listed due to the characteristics of the manufacturing method and post-processing.
*Please note that we may change materials and colors without prior notice due to improvements and material cost fluctuations, etc.
ベース材は強度があり変形しにくい人工大理石を採用。
※製造ロットにより厚さにばらつきがある場合があります。(機能的に問題ありません)