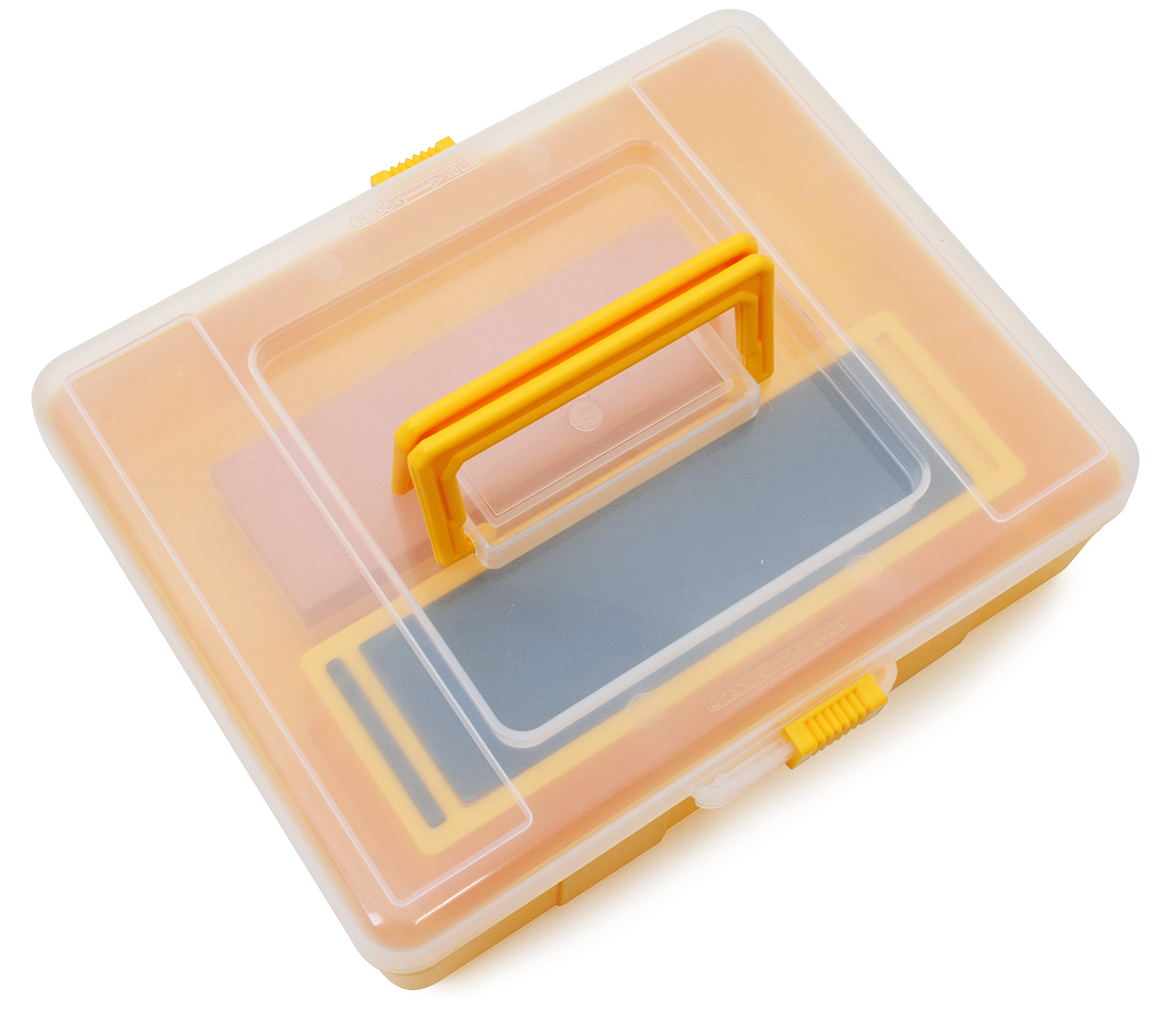 A whetstone storage case immediately usable as a whetstone rack with water trap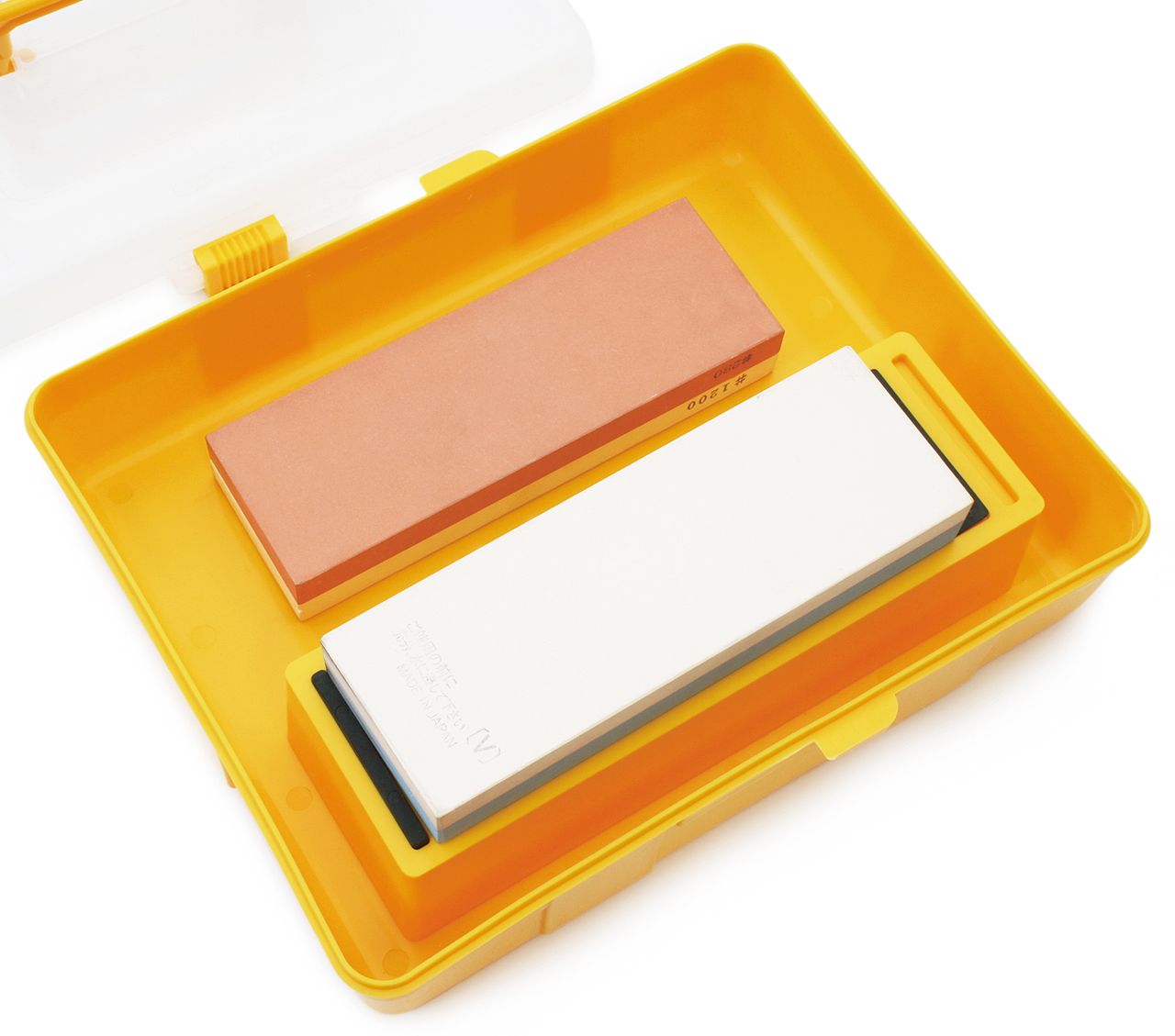 This convenient carrying case for storing whetstones can be used as a whetstone rack with a water tank. You can sharpen your blades with water at any place without dirtying it. After using, you may store 2 – 3 whetstones inside.
* Whetstones are sold separately from this product.
The case itself becomes a rack for sharpening

You can splash water while sharpening

Secured with a sliding lock
22190
Product No. 22190
Storage and sharpening rack case (whetstones sold separately)
Material: High-Impact Polystyrene / Elastomer Resin
Size of storable whetstone: up to 200 × 70mm
Package Size 285×250×90mm
Appr. 530g
Q'ty/carton 10 pieces
Value Price \ 2,500 yen (excl. VAT)
JAN Code 4966684014169