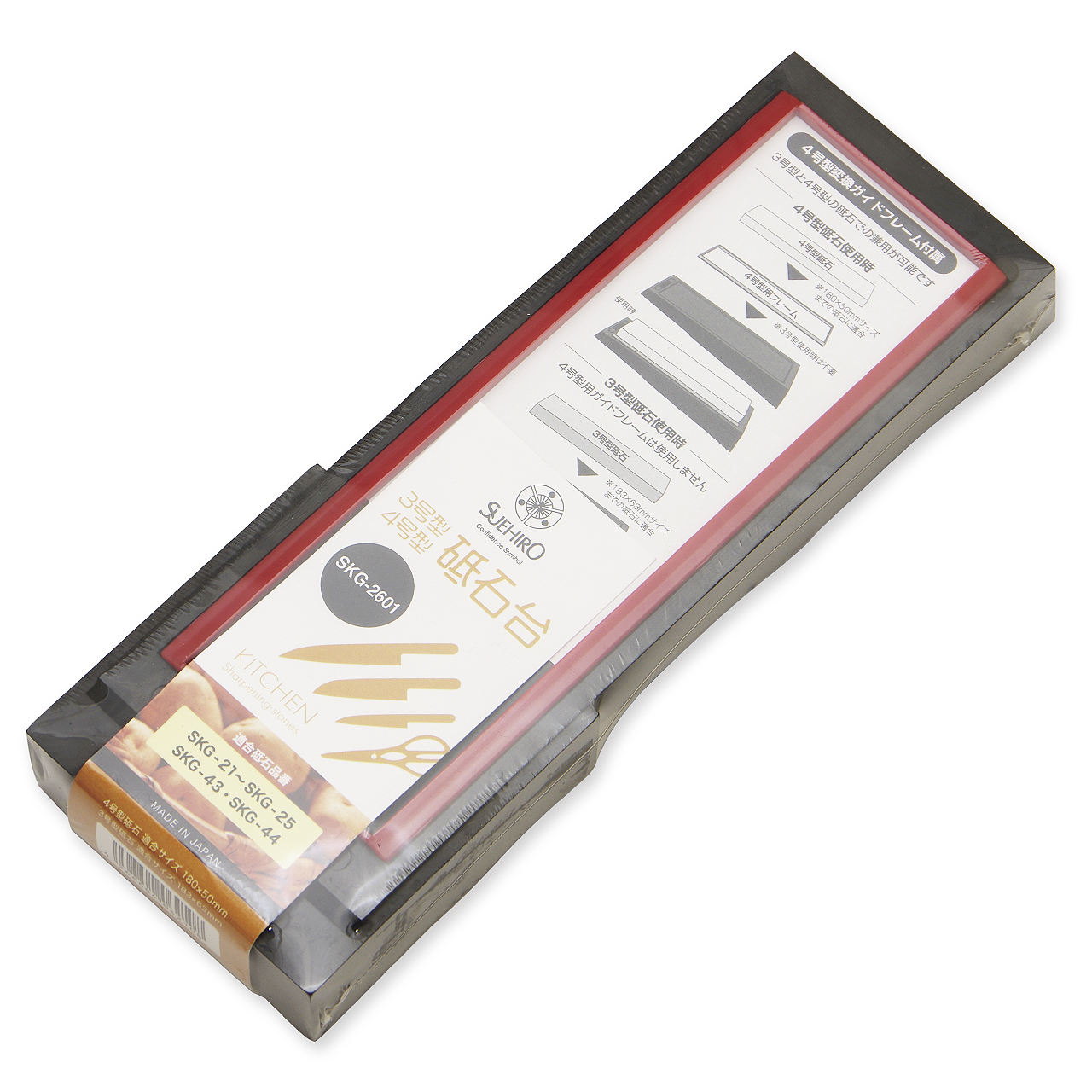 The Flat /Angled Whetstone Racks can be used for size 3/4 whetstones.
This rubber rack can be used flat or at an angle, which is easy for beginners to use. Can be adjusted to fit both size 3 and 4 whetstones with the attached frame. Made with non-slip elastomer material which keeps a grip on work surface.
How To Use the Flat/Angled Whetstone Rack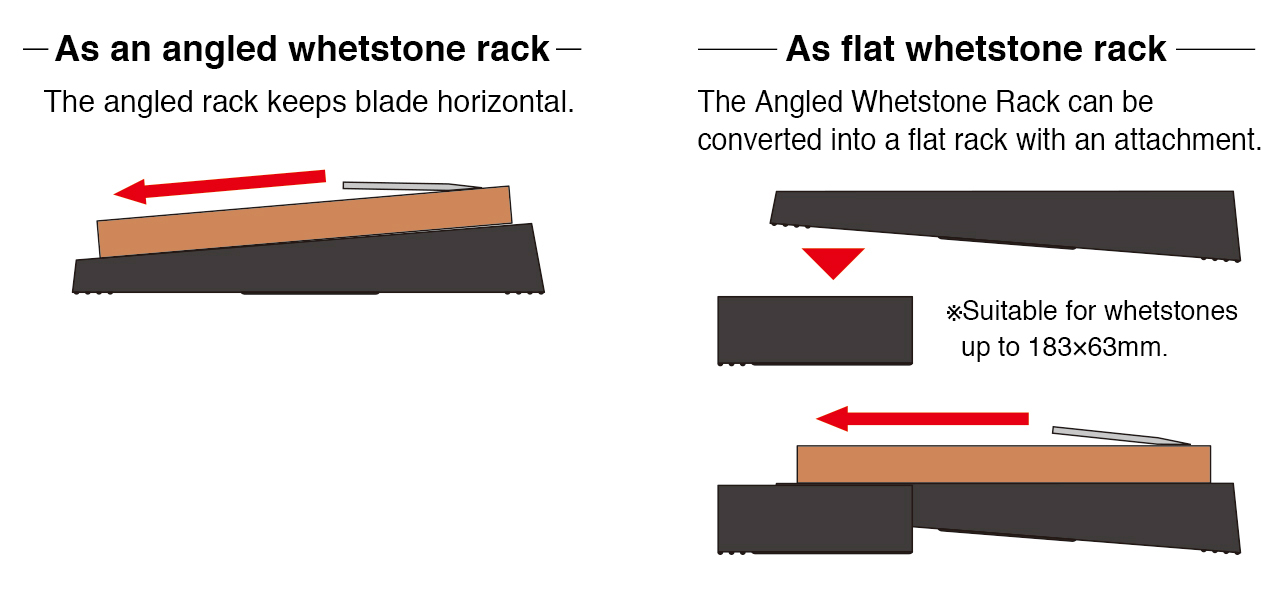 How to use size 3 and 4 whetstones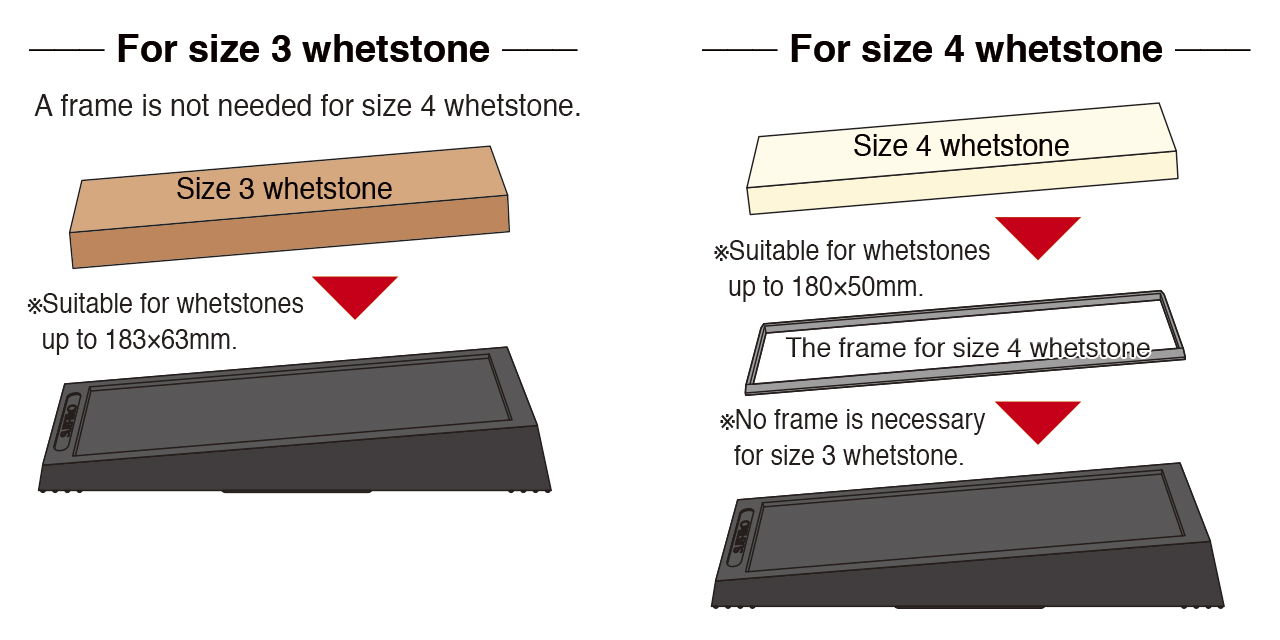 Only use the rubber rack for size 3 whetstone (e.g. SKG-21/SKG-22/SKG-23/SKG-24/SKG-25). Use with the red frame for size 4 whetstone (e.g. SKG-43/SKG-44).
For size 3 whetstone

For size 4 whetstone
SKG-2601
Product No. SKG-2601
Whetstone rack for size 3/4 whetstone
Whetstone size: (length)183 × (width)63 / with frame: (length)178 × (width)50
Package Size: 226×80×30mm
Appr. 340g
Q'ty/carton 12 pieces
Value Price \ 1,600 yen (excl. VAT)
JAN Code 4966684062108
*Please note that we may change materials and colors without prior notice due to improvements and material cost fluctuations, etc.