KC-200/201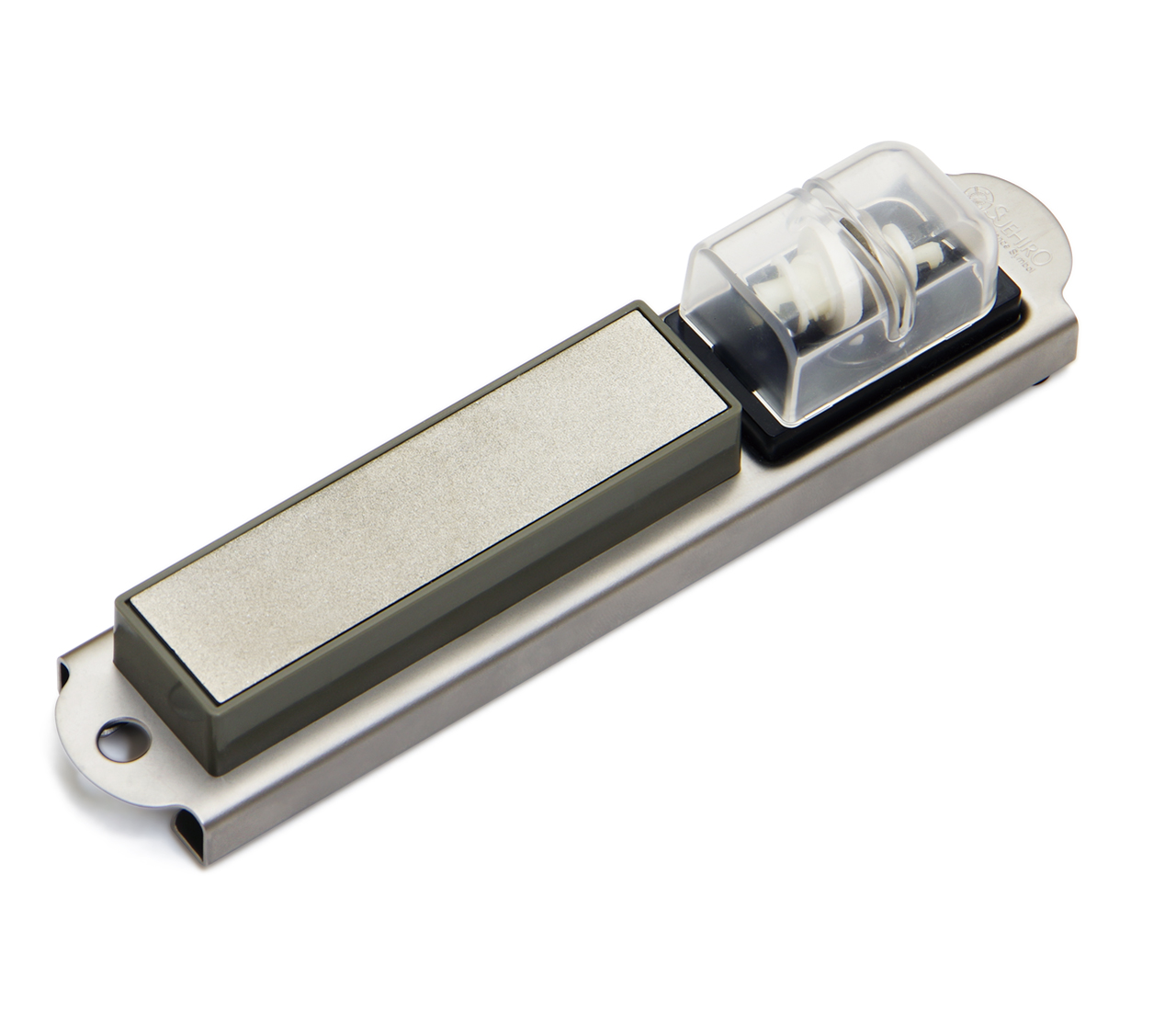 Dual-purpose sharpener with newly-developed diamond roller unit and #1000 diamond whetstone.
Simple yet robust stainless-steel sharpener enables the improved sharpness.
Product No. KC-201
#1000 Diamond/Ceramic[TKC-1350]
Diamond whetstone#1000[TKC-2002]
Size 194×42×42mm
Package Size 196×43×43mm
Appr.240g
Q'ty/carton 20 pieces
Value Price \ 4,500 yen (excl. VAT)
JAN Code 4966684062603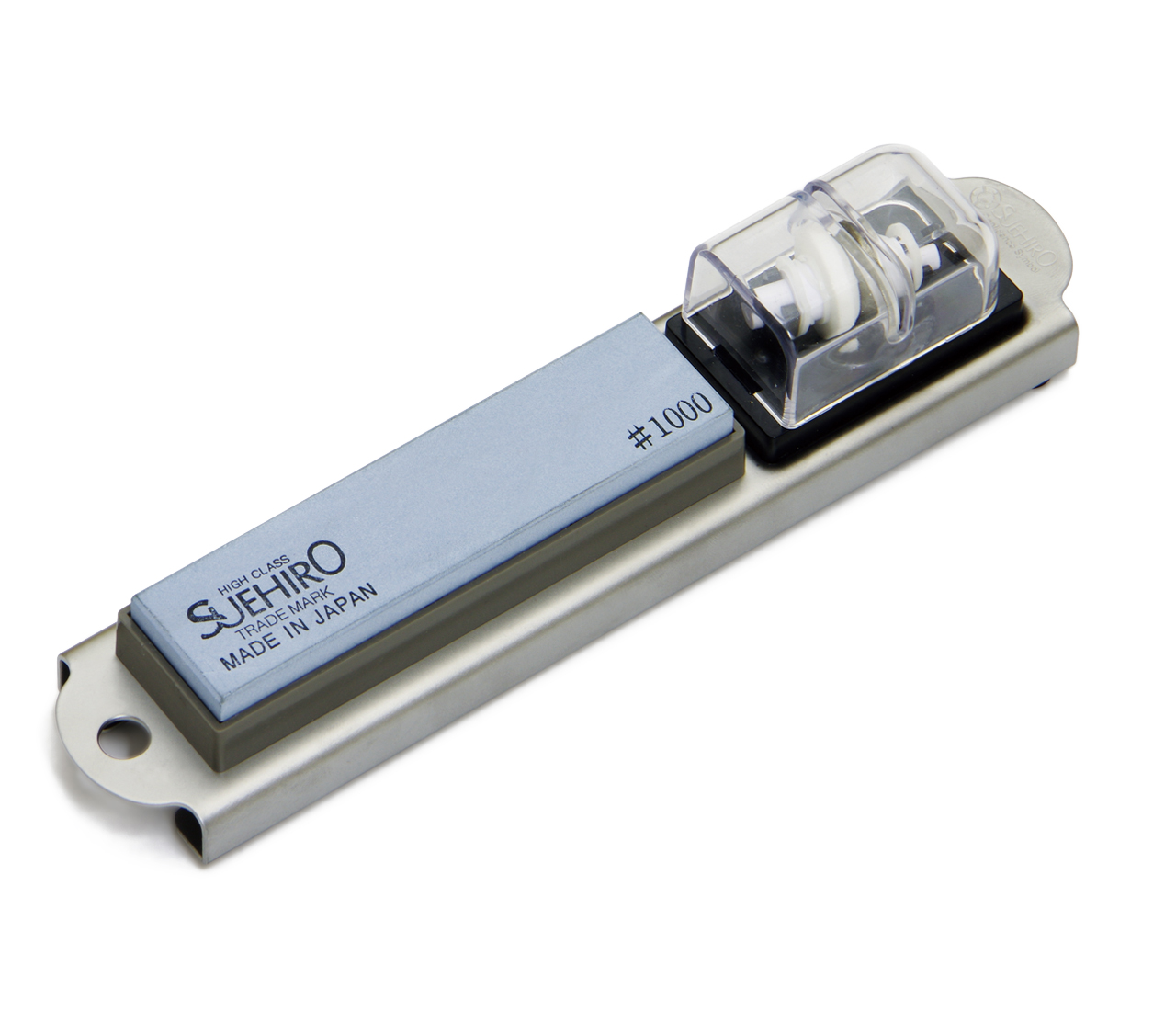 Dual-purpose sharpener with simple yet robust stainless-steel body with #1000 diamond roller sharpener and #1000 whetstone (non-absorbent special whetstone) to whet knives smoothly.
Product No. KC-200
#1000 Diamond/Ceramic[TKC-1350]
#1000 Non-absorbent special whetstone[TKC-2001]
Size 194×42×42mm
Package Size 196×43×43mm
Appr.250g
Q'ty/carton 20 pieces
Value Price \ 3,800 yen (excl. VAT)
JAN Code 4966684062429