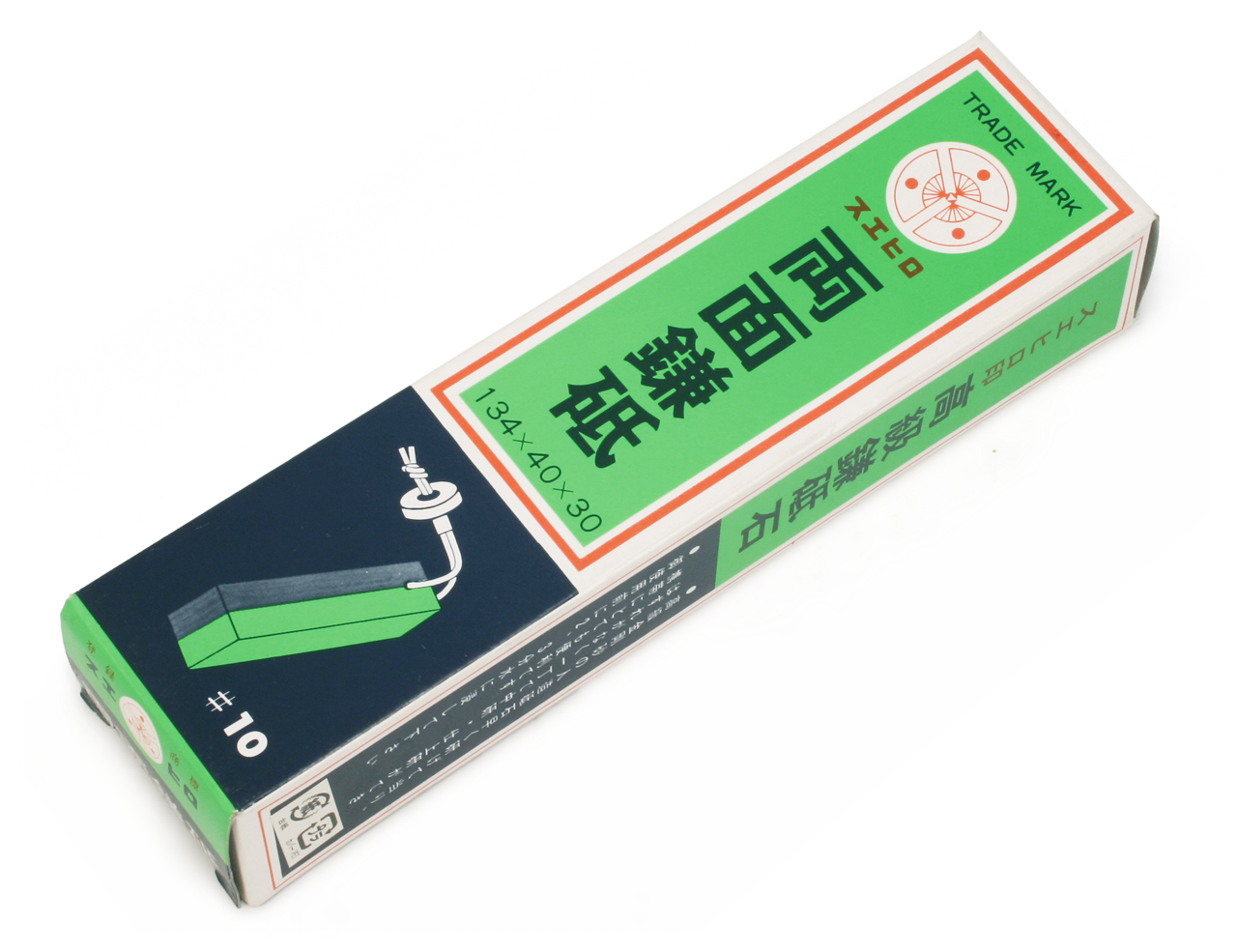 Two-Sided Combination Whetstone for Sickles (with Stopper)
Two-sided whetstone with a coarse side and a medium or finishing side. Comes with a stopper attached, which can be passed through your belt for portable use. It has had favorable reviews since its release and is made from combining green silicon carbide (GC) and black silicon carbide (C) with deluxe white infused alumina (WA) and regular fused alumina (A).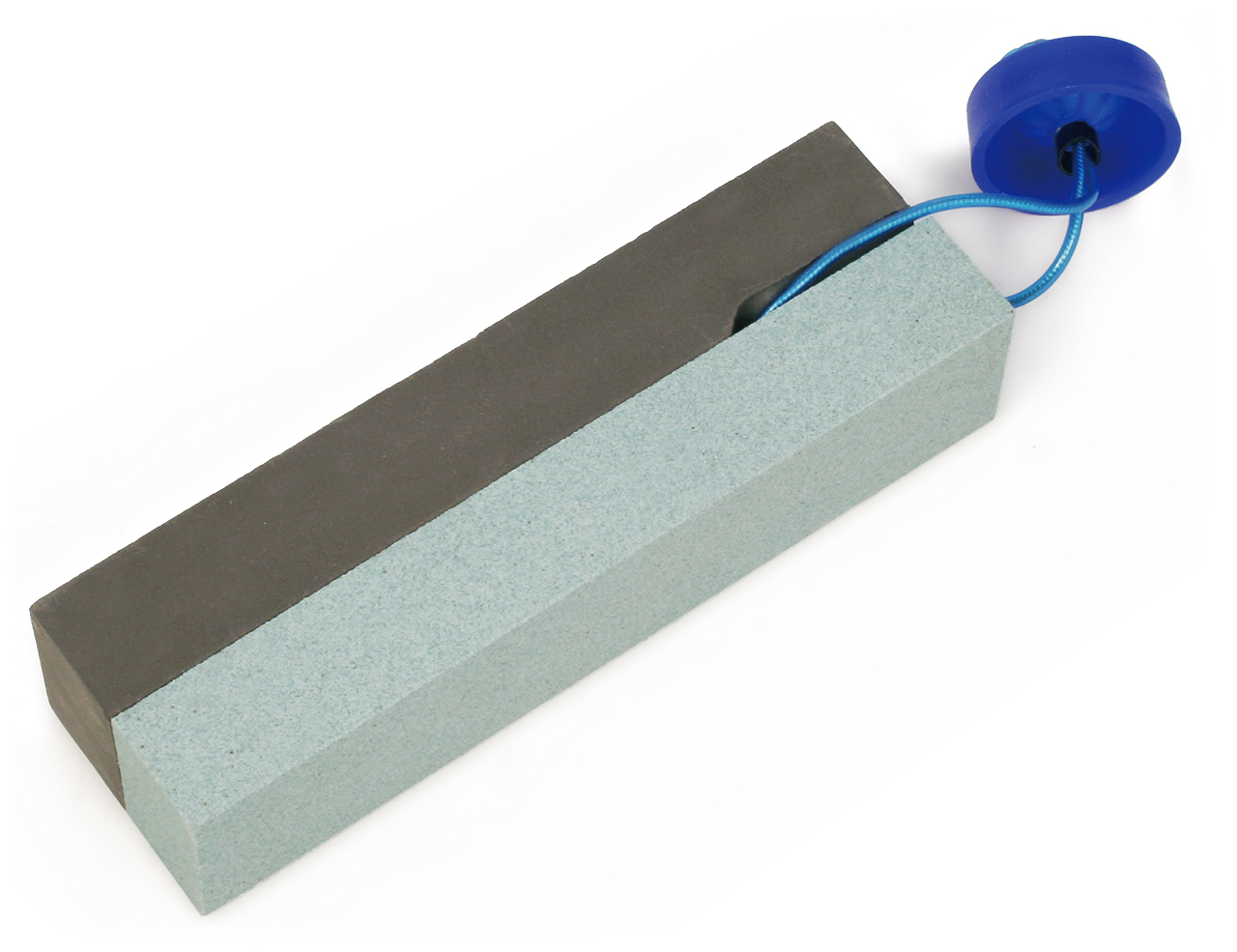 10
Product No. 10
Two-Sided Deluxe Combination Whetstone
for Sickles (with Stopper) Green #180/Gray #320
Whetstone Size 134×40×30mm
Package Size 175×45×33mm
Appr. 300g
Q'ty/carton 60 pieces (20)
Value Price \ 1,000 yen (excl. VAT)
JAN Code 4966684010321
*Please note that the whetstone size may differ slightly from the dimensions listed due to the characteristics of the manufacturing method and post-processing.
*Please note that we may change materials and colors without prior notice due to improvements and material cost fluctuations, etc.