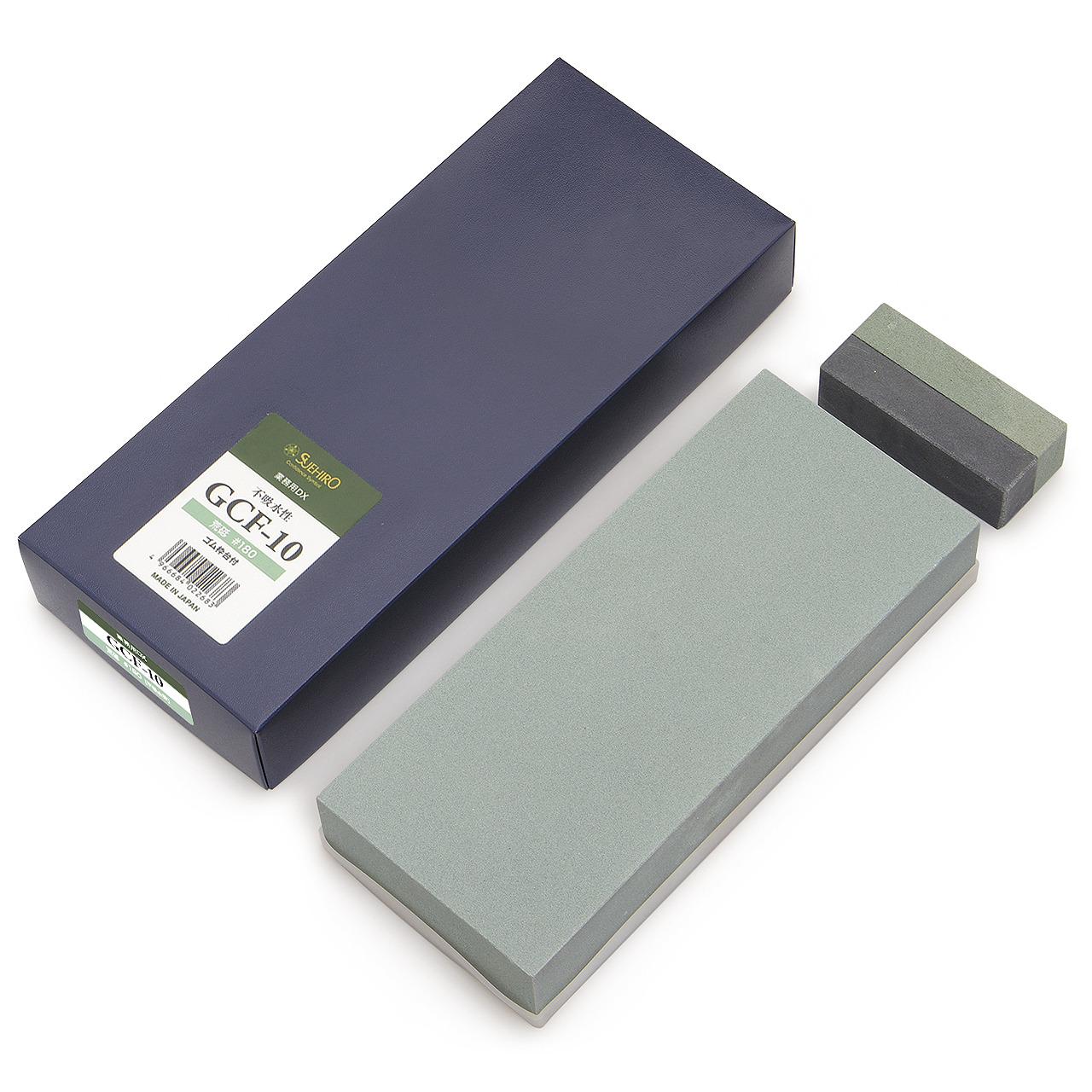 2023年 NEW
Non-absorbent whetstone

Jumbo GC deluxe version
A large whetstone for professional use suitable for large knives. Unlike porous GC whetstones, there is no need to soak this non-absorbent whetstone in water before use or to continually pour water on it during whetting. Pour some water on it with your hand before use and when ready to whet. In contrast to existing GC whetstones, which are either firm and difficult to whet or easy to whet but short-lived, this well-balanced product is firm and long-lasting. Suitable for professional use which requires frequent knife maintenance.
GCFK-10
Product No. GCF-10
Coarse Whetstone grit #180
Whetstone Size 230×100×40mm
Package Size 250×115×85mm
Appr. 3560g
Q'ty/carton 6 pieces
Value Price \ 12,000 yen (excl. VAT)
JAN Code 4966684022645
*Please note that the whetstone size may differ slightly from the dimensions listed due to the characteristics of the manufacturing method and post-processing.
*Please note that we may change materials and colors without prior notice due to improvements and material cost fluctuations, etc.