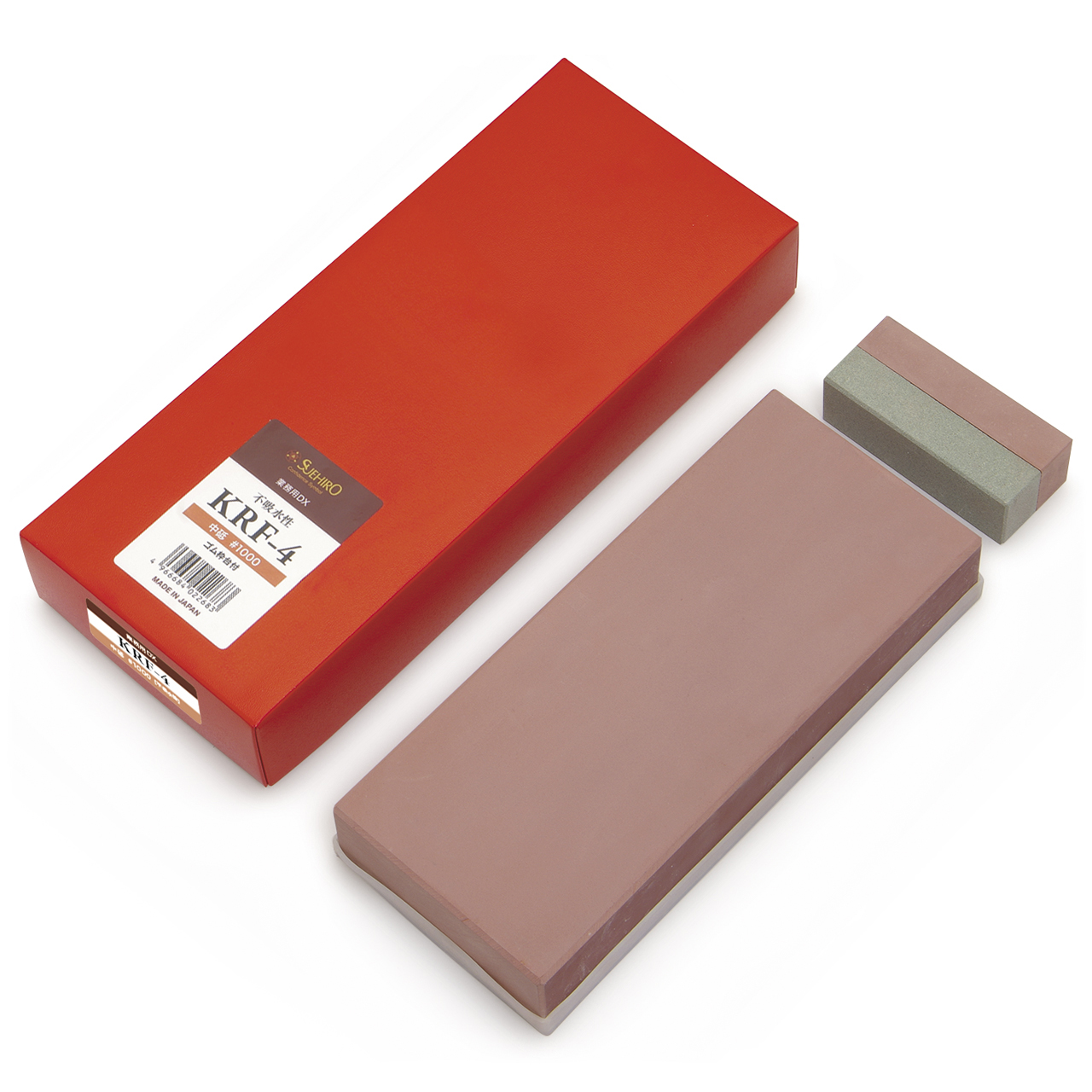 2023年 NEW
Non-absorbent whetstone

Large Akamonmae Deluxe version
A large whetstone for professional use suitable for large knives. Unlike other artificial Akamonmae whetstones, there is no need to soak this non-absorbent whetstone in water before use. This whetstone is firmer and more durable compared to other absorbent whetstones and is suitable for professional use which requires frequent knife maintenance. The results are close to a medium finish, but finer than the listed granularity.
KRF-4
Product No. KRF-4
Medium Whetstone grit #1000
Whetstone Size 230×100×40mm(Large)
Package Size 250×120×75mm
Appr. 4010g
Q'ty/carton 6 pieces
Value Price \ 10,000 yen (excl. VAT)
JAN Code 4966684022683
*Please note that the whetstone size may differ slightly from the dimensions listed due to the characteristics of the manufacturing method and post-processing.
*Please note that we may change materials and colors without prior notice due to improvements and material cost fluctuations, etc.